---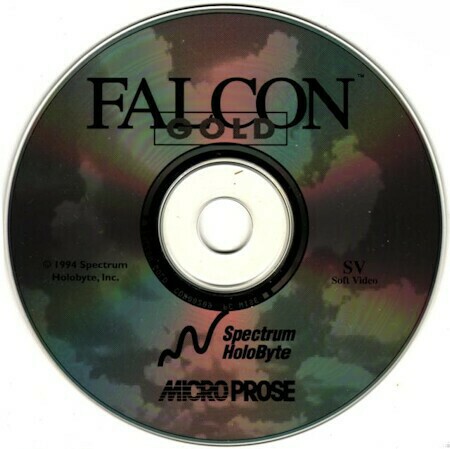 Actual Game
Falcon 3 Gold

Falcon 3
Operation Fighting Tiger
Hornet: Naval Strike Fighter
MiG-29: The Deadly Adversary
The Art of the Kill Documentary
1-Click Install
Windows 11, 10, 8, 7, Vista, XP
(Spectrum Holobyte 1994)
MY PROMISE
My games are genuine, install in one step, look, sound and play in Windows 11, 10, 8, 7, Vista and XP like they did in the old days, or your money back. This is my unconditional guarantee for three years.
WHAT IS INCLUDED
This listing includes the original game CD. An on-screen printable manual is also included. The box is pictured for reference and is not included.
I will also provide a compatibility CD that will allow the game to run under ALL VERSIONS of Windows 11, 10, 8, 7, Vista and XP, both 32 and 64 bit.
INSTALLATION
One step: Insert my CD and the game will automatically work on your computer. Done. Yes, it's that simple.
Want to play? Click the icon. Want the game off your computer? Click Uninstall. Zero hassle.
TECH SUPPORT
Rapid response technical support for three years is always an e-mail or phone call away.
In the extremely rare event I cannot get this title to work on your system I will take it back for a full refund. All I ask is minimal assistance from you during the troubleshooting process.
The Game
When Spectrum Holobyte introduced the F-16 fighter simulation Falcon in 1987, desktop computer pilots sat up and took notice. Never before had such realism been brought to microcomputers. Winning a bevy of computer entertainment awards, Falcon quickly garnered rave reviews and a loyal following among flight simulation fans and, importantly, actual pilots.
Here's what set Spectrum apart from the rest of the gaming industry: Rather than rest on Falcon's successes, the company made the considerable investment in money and people for a long-term commitment to stay at the cutting edge of realism in aerial-combat simulations. The result was Falcon 3, a sim still respected today as a major leap forward in several ways.
Falcon 3 was the first flight sim to virtually require leading-edge PC hardware speed and memory. By setting this high standard, not only are the flight characteristics greatly enhanced, but allowed 256-color VGA graphics (at a time when 16 color EGA was standard), a 360-degree Padlock viewing system that mimics actual cockpit situational awareness, a black-box TACTS replay feature that works in a VCR mode or a 3D cube mode, and several different radar modes that are almost identical to the real thing. There are a host of additional air-to-air and air-to-ground weapons, including SAM missiles, small-arms fire, Hind helicopters, infantry, the Mirage Fl, MiG fighters, and much more.
All of this is set in a framework that allows the armchair pilot to choose from an Instant Action arcade mode, a customizable Red Flag fighter training school, or -- most importantly -- a Campaign mode that permits the player to command and pilot a squadron of up to eight aircraft at the same time.
This Campaign component of the simulation insures that virtually every campaign will be different since the system assigns individual missions based on your own relative success or failure.
Falcon 3 was the first flight sim with a true, reactive, storyline and it made the campaign mode utterly realistic. Here's a good example of the storyline in action: Let's say you're in Israel fighting the Syrians, who are already in Lebanon. They're coming south-ward out of Lebanon, crossing out of the Golan Heights. You basically get two fronts at the outset of the campaign.
The Syrian tanks have to cross the Jordan River, and if you bomb the strategic bridges, you slow them. At the same time, Syrian air power will be attacking your air bases. If your air bases are hit, you have to move south — and that causes you a lot of problems. But if you don't bomb the bridges, then the Syrians come streaming across and Using a specialized tree structure, your assignments to bomb certain targets might change depending on whether they're in enemy or friendly hands during different parts of the campaign.
Falcon featured more than 2,000 map targets that can be bombed, and the contoured terrain shows actual cities and even major structures in each theater. Pretty amazing stuff for the early 90s.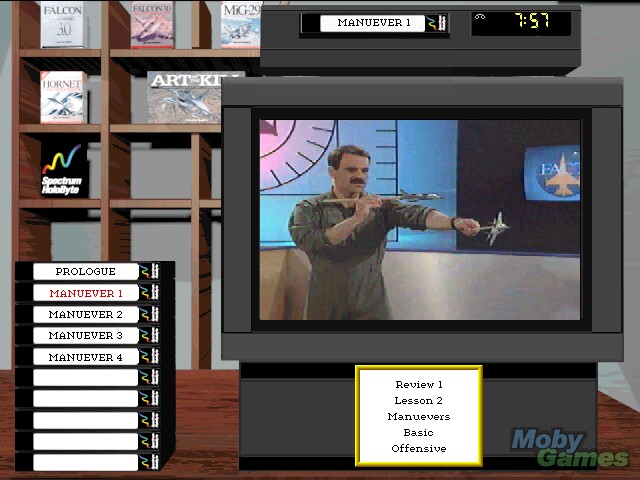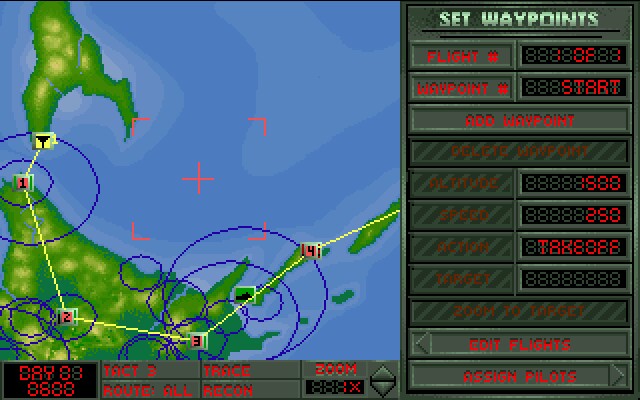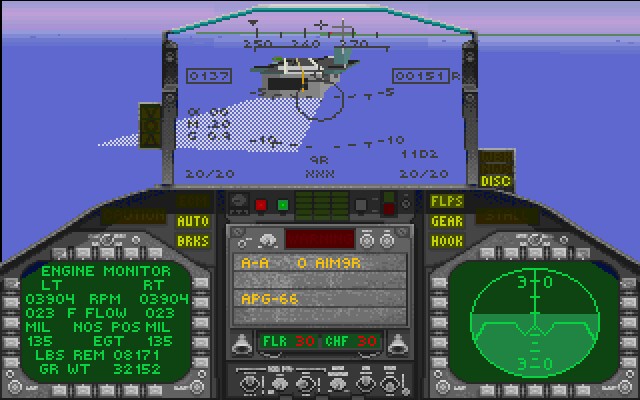 ---
Share this Product