---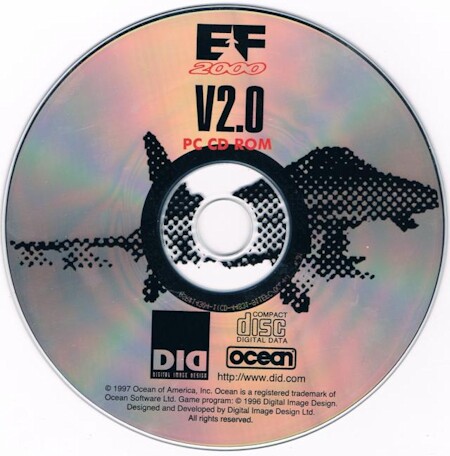 Actual Game
EF-2000
1-Click Install
Windows 11, 10, 8, 7, Vista, XP
(DID 1997)
MY PROMISE
My games are genuine, install in one step, look, sound and play in Windows 11, 10, 8, 7, Vista and XP like they did in the old days, or your money back. This is my unconditional guarantee for three years.
WHAT IS INCLUDED
This listing includes the original game CD. An on-screen printable manual is also included. The box is pictured for reference and is not included.
I will also provide a compatibility CD that will allow the game to run under ALL VERSIONS of Windows 11, 10, 8, 7, Vista and XP, both 32 and 64 bit. Basic joysticks are supported but pedals are not. Note that multiplayer no longer functions. Also, my install routine does NOT support 3DFx.
INSTALLATION
One step: Insert my CD and the game will automatically work on your computer. Done. Yes, it's that simple.
Want to play? Click the icon. Want the game off your computer? Click Uninstall. Zero hassle.
TECH SUPPORT
Rapid response technical support for three years is always an e-mail or phone call away.
In the extremely rare event I cannot get this title to work on your system I will take it back for a full refund. All I ask is minimal assistance from you during the troubleshooting process.
The Game
EF2000 2.0 is a simulation of the Eurofighter 2000, a multi-role jet fighter commissioned by a group of European nations, set to go online in the next century. It is a twin-engine, single-seater with thirteen hard points packing a wide array of cutting-edge smart weapons, including the S-225 stealth missile. The simulation of this extraordinary aircraft is by DID, who did TFX. It was easily one of the finest recreations of jet flight for the PC during the 90s.
Version 2.0 of this landmark game is the best-looking, most engrossing flight sim this side of Longbow. Many of the crucial problems from the original have been fixed, from oddball damage assessment to tepid wingman and enemy AI. Stability has been improved overall, though some sporadic crashes are still experienced.
The hallmark of EF2000 was its "look around" cockpit, which enabled you to look anywhere in the cockpit to inspect instruments or check your six. Version 2.0 smoothes these bumps and provides an interactive cockpit that is easy to look at and use. The 3D enhancements are most noticeable in the terrain graphics and special effects, which are stunning. You could spend hours just flying around the landscape looking at the scenery and during the summer of 1997 I did just that.
A more substantial change to the gameplay comes in the highly expanded tactical mission-planning mode. The campaign in the original EF2000 was already a leading edge dynamic system that created new missions on a constantly updated battlefield. With a new editing utility, you now have complete control over every element of the air war in this campaign. You can set the composition and loadout of the strike force, designate mission types, set waypoints and even altitude, and assign the individual targets for each group. A 3D image shows each target in a location, from buildings to units. You don't even need to fly the missions - you can just be an air commander. This is what simulations have been building to: unprecedented control over the battlefield.
More enhancements add further to the value of the package. A quick custom-dogfight builder has been included. Friendly and enemy AI is better. Weapons and aircraft performance envelopes have been completely overhauled. EF2000 is an embarrassment of riches. Realistic, good-looking, customizable, and complex, it reaches heights flight enthusiasts only dream of.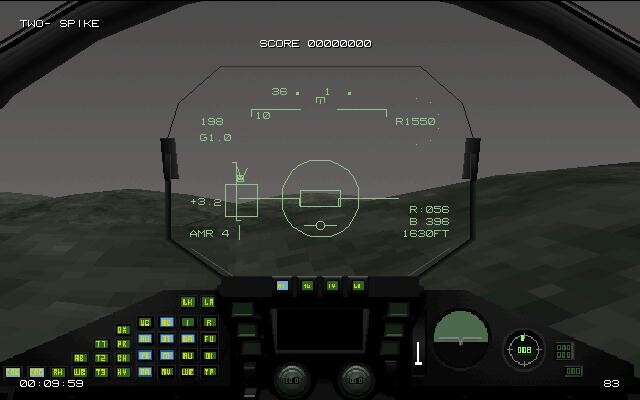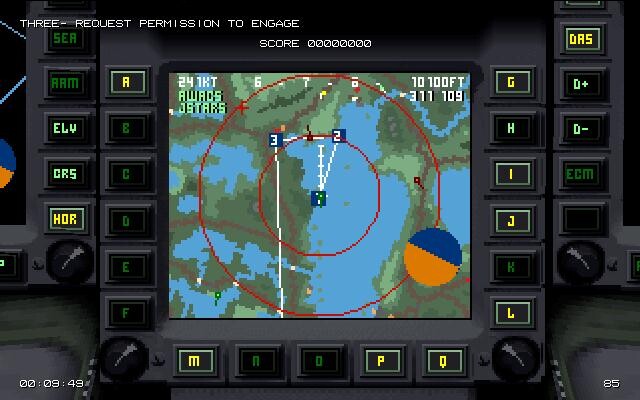 ---
Share this Product