---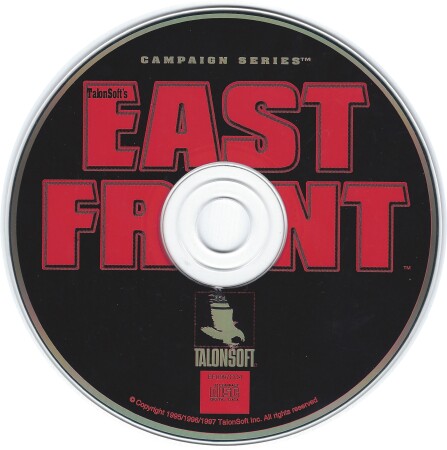 Actual Game
East Front
1-Click Install
Windows 11, 10, 8, 7, Vista, XP
(TalonSoft 1998)
MY PROMISE
My games are genuine, install in one step, look, sound and play in Windows 11, 10, 8, 7, Vista and XP like they did in the old days, or your money back. This is my unconditional guarantee for three years.
WHAT IS INCLUDED
This listing includes the original game CD. An on-screen printable manual is also included. The box is pictured for reference and is not included.
I will also provide a compatibility CD that will allow the game to run under ALL VERSIONS of Windows 11, 10, 8, 7, Vista and XP, both 32 and 64 bit. The game has been patched to its 1.08a final version. Note that multiplayer no longer functions.
INSTALLATION
One step: Insert my CD and the game will automatically work on your computer. Done. Yes, it's that simple.
Want to play? Click the icon. Want the game off your computer? Click Uninstall. Zero hassle.
TECH SUPPORT
Rapid response technical support for three years is always an e-mail or phone call away.
In the extremely rare event I cannot get this title to work on your system I will take it back for a full refund. All I ask is minimal assistance from you during the troubleshooting process.
The Game
East Front is a turn-based game played on hex grid maps with platoon-sized units. Each hex equals 250 meters, and a turn represents six minutes of combat. Points for holding objectives and destroying enemy units are totaled at battle's end to determine the level of victory.
East Front was the most visually impressive turn-based wargame available at the time, and the sound effects and music were noteworthy enhancements. It features more than 50 historical scenarios, a campaign mode, and a random scenario generator. There's also a scenario builder, map editor, and order-of-battle editor.
With East Front, TalonSoft has built on experience from its Battleground series and added features that many wargamers requested. On top of that, there are significant improvements, such as a more intuitive interface and options for added realism. The confusing multiple-phase turns have been replaced with a more straightforward turn sequence. So what's not to like?
Though there's nothing revolutionary about the game's turn-based mechanics - old-timer board gamers will feel right at home here - East Front does a fine job of modeling the different types of warfare fought over the various types of terrain in the campaign, and that's no small feat. One long evening I fought a Kursk scenario, a Stalingrad scenario, and a Winter War scenario in succession, and I was struck not only by how much fun I was having, but by how different each of the scenarios felt. The Stalingrad scenario in particular was brutal, a slugfest amongst the factories and ruined buildings as the Germans assaulted with engineers and artillery and the Soviets stubbornly held on, infiltrating behind enemy lines when the opportunity presented itself. The Kursk scenario, on the other hand, was a wide-open shoot'em up with waves of tanks blasting away at each other. The game's interface is nicely done and unobtrusive.
My bottom line on the game is this: if you're at all interested in the Eastern Front or WWII you can have a terrific time with this game.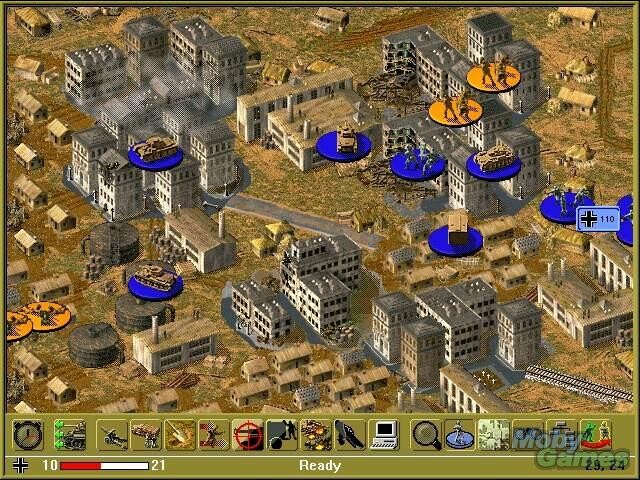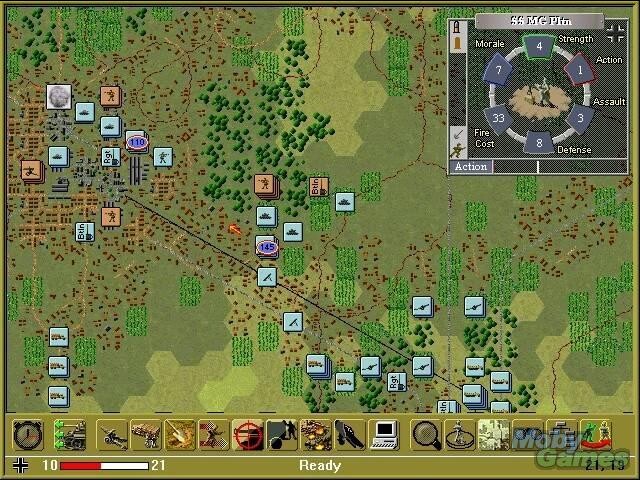 ---
Share this Product