---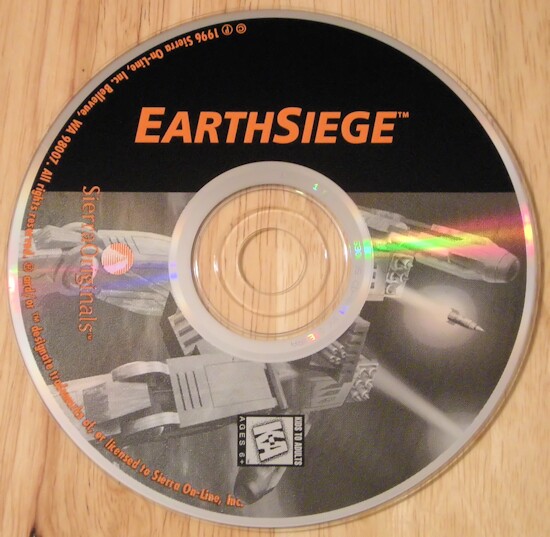 Actual Game
Earthsiege 1
1-Click Install
Windows 11, 10, 8, 7, Vista, XP
(Dynamix 1994)
MY PROMISE
My games are genuine, install in one step, look, sound and play in Windows 11, 10, 8, 7, Vista and XP like they did in the old days, or your money back. This is my unconditional guarantee for three years.
WHAT IS INCLUDED
This listing includes the original game CD. An on-screen printable manual is also included. The box is pictured for reference and is not included.
I will also provide a compatibility CD that will allow the game to run under ALL VERSIONS of Windows 11, 10, 8, 7, Vista and XP, both 32 and 64 bit.
INSTALLATION
One step: Insert my CD and the game will automatically work on your computer. Done. Yes, it's that simple.
Want to play? Click the icon. Want the game off your computer? Click Uninstall. Zero hassle.
TECH SUPPORT
Rapid response technical support for three years is always an e-mail or phone call away.
In the extremely rare event I cannot get this title to work on your system I will take it back for a full refund. All I ask is minimal assistance from you during the troubleshooting process.
The Game
Dynamix was one of the better PC developers of the early to mid 1990s, they gave us such games as the "Aces of" series, and Betrayl at Krondor. Both were great, but my favorite Dynamix series has to be the "Metaltech" series, which is their analog of FASA's "Battletech" franchise. This game came out a few years after "Mechwarrior" and a year before "Mechwarrior 2", which it actually managed to surpass in a few key areas.
For 1994, the graphics in this game were amazing. A gigantic step up from Mechwarrior's 16-color shaded polygons, this used VGA's 256 colors, and used textured polygons.
This also had localized damage of body parts, this means that you could take out an enemy's legs without destroying the entire robot, which really paid off come salvage time! Yeah, that was another great feature of this game, you got to salvage your kills, which meant weapons and upgrades could be more easily if strategic targeting of the legs was applied. The Mechwarrior franchise wouldn't see salvaging until Mechwarrior 2's Mercinaries addon.
This game featured slick presentation too. You were given animated, fully voiced mission briefings by your commander, as well as conversations with your mechanic. Oh, and if you bring back one of his babies with a dent on it, you're gonna hear about it!
The game really feels more like a simulation than MW and MW2 did, this is no surprise as Dynamix made some of the best simulators of the day. It had a complex control setup, but if you were used to flight sims, you would get the hang of these beasts fairly quickly. The missions offer far greater challange than the MW series as well. You have to use your head, going in guns blazing never ends well.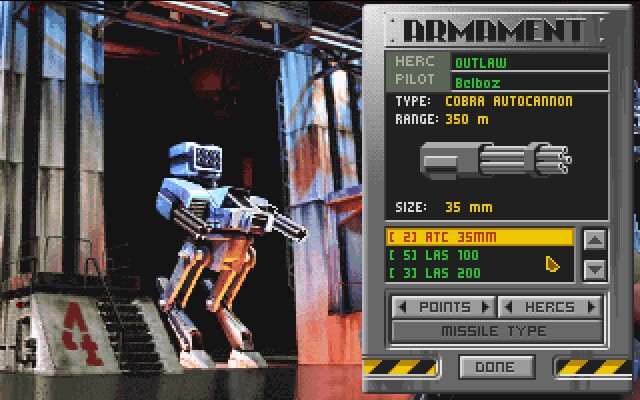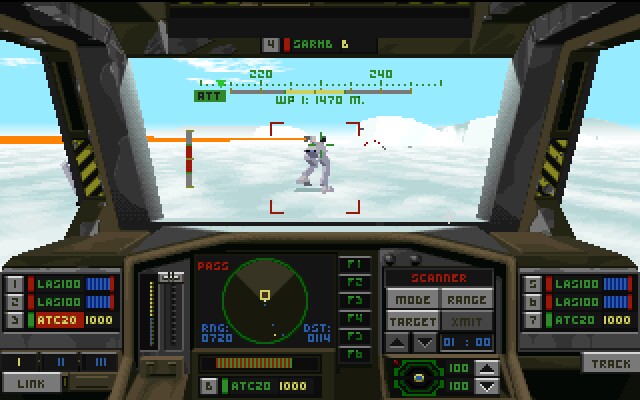 ---
Share this Product