---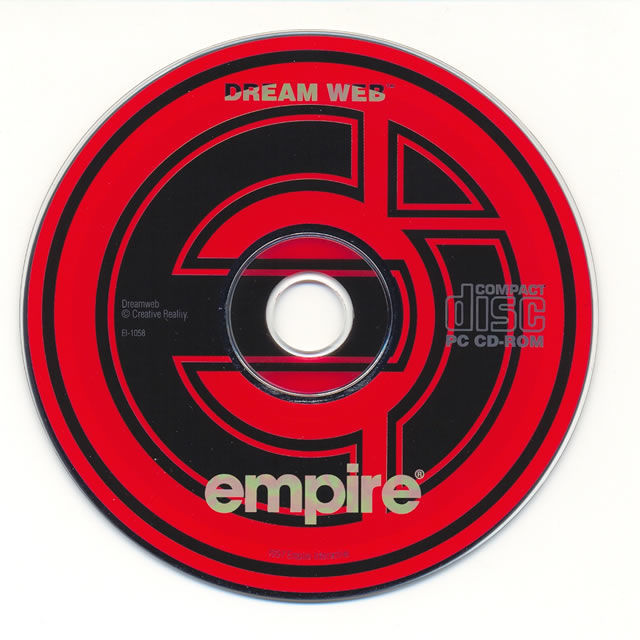 Actual Game
DreamWeb
1-Click Install
Windows 11, 10, 8, 7, Vista, XP
(Empire Interactive 1994)
MY PROMISE
My games are genuine, install in one step, look, sound and play in Windows 11, 10, 8, 7, Vista and XP like they did in the old days, or your money back. This is my unconditional guarantee for three years.
WHAT IS INCLUDED
This listing includes the original game CD. An on-screen printable manual is also included. The box is pictured for reference and is not included.
I will also provide a compatibility CD that will allow the game to run under ALL VERSIONS of Windows 11, 10, 8, 7, Vista and XP, both 32 and 64 bit.
INSTALLATION
One step: Insert my CD and the game will automatically work on your computer. Done. Yes, it's that simple.
Want to play? Click the icon. Want the game off your computer? Click Uninstall. Zero hassle.
TECH SUPPORT
Rapid response technical support for three years is always an e-mail or phone call away.
In the extremely rare event I cannot get this title to work on your system I will take it back for a full refund. All I ask is minimal assistance from you during the troubleshooting process.
The Game
In DreamWeb, you play a disturbed young man named Ryan living in a grungy, near future world who has to hunt down 7 evil powers that are threatening to take control of the Dreamweb. The Dreamweb is a metaphysical reality that somehow influences our own on a psychological level. The Dreamweb is guarded by 7 guardians. These guardians have groomed you, through your dreams, to be their instrument on Earth to slay the evil powers. They have shown you a vision of the apocalypse that follows if you fail to do their bidding. The evil powers are possessed by 7 seemingly ordinary humans on Earth, so that you must assassinate these strangers in order to restore the balance.
The world of DreamWeb is presented in a dark palette, with a Vangelis inspired soundtrack and sampled sound effects. It evokes an atmosphere in the style of Ridley Scott's Blade Runner, even though DreamWeb is not so far into the future and the world is not so dystopic. The game is set in a time after a severe bout of global warming, resulting in constant rain in all the local areas seen in the game. Such gloominess and dinginess reflect the poverty seen in the protagonist's inner-city neighborhood, though there are still happy streets and shiny suburbs offstage.
All the challenges and actions are natural parts of the game world. There are a few time limited challenges, but they do not involve nimble fingers. If you know what to do, there is plenty of time to access the inventory to select the correct item. If you fail, however, there is no auto-restore, so it is best to save often. The challenges tend to be easy. There are a few surprises. They are not really difficult, just surprisingly obvious. Aside from the pixel hunting, the biggest challenge is sorting out all the red herrings. There is a bit of bother in that sometimes the useless items is expected to work as well as the blessed items, but the correct item is always an appropriate choice.
This game has a dead end, but there are big flashing neon signs telling you that "this way leads to a dead end" (at least metaphorically speaking). As such, you really have to be obtuse to wander off that cliff. In fact, your character tells you that he feels he is forgetting something if you try to leave the apartment without the correct item. You can then simply go back and get more, until you get the right item and the message goes away.
The game portrays violence without reservation. It is filled with scenes of gore and sex, both very explicit (as explicit as mid 90s graphics allow). Inside bits are spewed and dismembered body parts are scattered across the screen. In all there is a lot of effort put into small details to give the game a great cyberpunk ambience.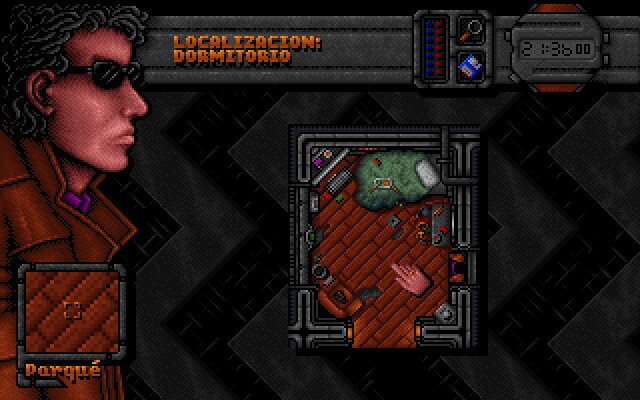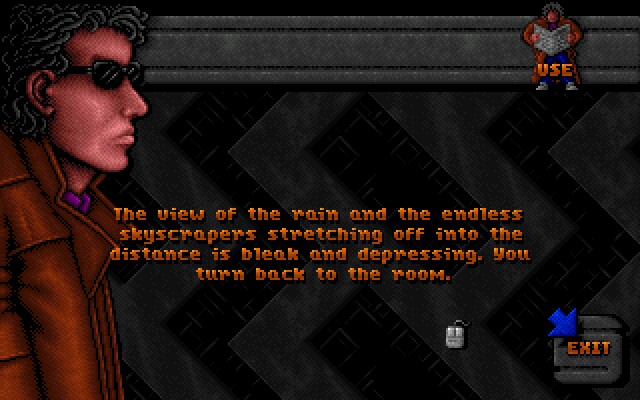 ---
Share this Product