---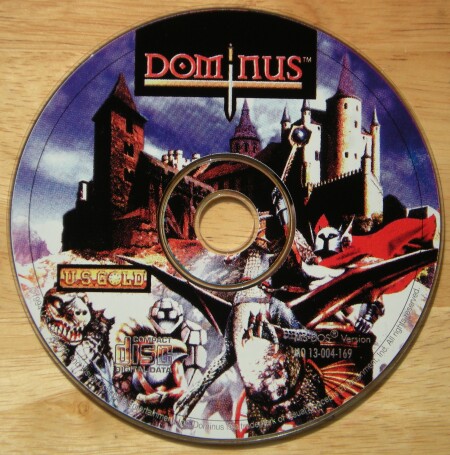 Actual Game
Dominus
1-Click Install
Windows 11, 10, 8, 7, Vista, XP
(US Gold 1994)
MY PROMISE
My games are genuine, install in one step, look, sound and play in Windows 11, 10, 8, 7, Vista and XP like they did in the old days, or your money back. This is my unconditional guarantee for three years.
WHAT IS INCLUDED
This listing includes the original game CD. An on-screen printable manual is also included. The box is pictured for reference and is not included.
I will also provide a compatibility CD that will allow the game to run under ALL VERSIONS of Windows 11, 10, 8, 7, Vista and XP, both 32 and 64 bit.
INSTALLATION
One step: Insert my CD and the game will automatically work on your computer. Done. Yes, it's that simple.
Want to play? Click the icon. Want the game off your computer? Click Uninstall. Zero hassle.
TECH SUPPORT
Rapid response technical support for three years is always an e-mail or phone call away.
In the extremely rare event I cannot get this title to work on your system I will take it back for a full refund. All I ask is minimal assistance from you during the troubleshooting process.
The Game
Dominus is a complex strategy game that is accessible to all levels of strategy gamers.
You are in your library when you get the important message that your realm is in danger. Enemy hoards are approaching and are planning to attack you. At your command you have four generals (weird looking animal like creatures) with their armies. Your castle is in the middle of the map and there are several provinces surrounding it.
To prevent the enemies from storming your castle, you can place traps in the provinces they need to pass. You can also deploy armies of monsters to fight off the enemies. Don't forget, that in such a case you need to gather more armed forces afterwards, or your castle may be defenseless (if too many soldiers die). You can even join the battle yourself (by clicking the chariot icon when watching a battle).
You can kill your enemies, or try to capture them (the best way is with traps). My favorite part of the game is interrogation. There's a dungeon in your castle, where you take your prisoners too (and you know what wicked and highly painful things were done to prisoners in dungeons). This way you can get information. There's a better use for the prisoners though. You can mix them together to create heroes (making a mutant cocktail).
The game also lets you come up with magic spells. You have an entire alchemist's laboratory at your disposal and you get to mix things up, or go through the spells you already know in order to enhance your magic capabilities. Magic is very useful in the art of trap-building and very helpful in many other aspects. You can also have your armies search for magic (or traps) in the provinces.
The game features very good graphics for the mid 90s, full mouse control, smooth animations and pleasant sound. All in all it's a good game that I can strongly recommend, but it's not easy to master.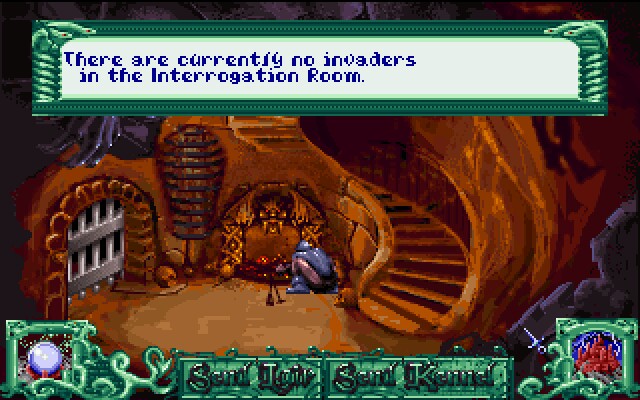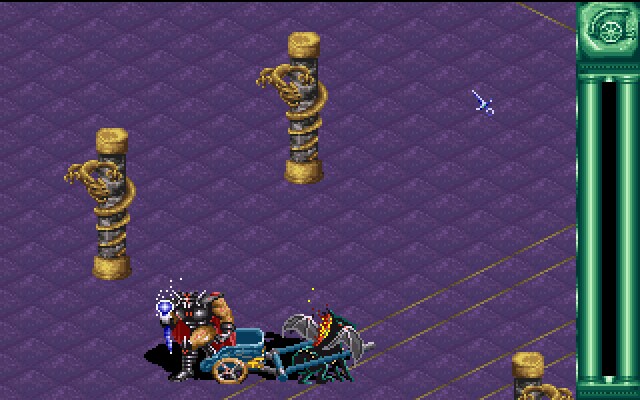 ---
Share this Product