---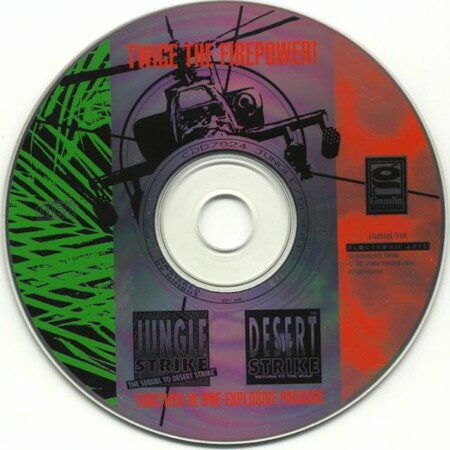 Actual Game
Desert Strike
Jungle Strike
1-Click Install
Windows 11, 10, 8, 7, Vista, XP
(Interplay 1996)
MY PROMISE
My games are genuine, install in one step, look, sound and play in Windows 11, 10, 8, 7, Vista and XP like they did in the old days, or your money back. This is my unconditional guarantee for three years.
WHAT IS INCLUDED
This listing includes the original game CD. An on-screen printable manual is also included. The box is pictured for reference and is not included.
I will also provide a compatibility CD that will allow the game to run under ALL VERSIONS of Windows 11, 10, 8, 7, Vista and XP, both 32 and 64 bit.
INSTALLATION
One step: Insert my CD and the game will automatically work on your computer. Done. Yes, it's that simple.
Want to play? Click the icon. Want the game off your computer? Click Uninstall. Zero hassle.
TECH SUPPORT
Rapid response technical support for three years is always an e-mail or phone call away.
In the extremely rare event I cannot get this title to work on your system I will take it back for a full refund. All I ask is minimal assistance from you during the troubleshooting process.
The Game
Desert Strike
The first game in the Strike series. A year after the Gulf War, a self-styled general named Kilbaba takes over an Arab Emirate and threatens to start World War III against his western enemy, the United States. The whole world holds its breath as the President has chosen you to destroy Kilbaba and his terrorist army before he launches a nuclear attack on the world.
You must fly a specially designed AH-64A Apache on a series of missions to rescue missing-in-action characters, destroy power plants, blow apart SCUD missiles, etc. to take out the enemy defense while trying to find out Kilbaba's plans.
Jungle Strike
Some time after Operation Desert Strike, Ibn Kilbaba, son of Kilbaba S.R, threatens to annihilate America. After his father was killed, the people who were under his control, sent his son running off, along with his father's money and nuclear weapons program. Kilbaba, more ruthless than his father, longs for revenge of his father's death and decides to shed the blood of those who killed him, the Americans. Already armed, Kilbaba hires Carlos Ortega to help him set up his Nuclear Weapons program, deep in South America. Carlos Ortega, the world's most notorious druglord, also yearns to seek revenge. With his own private army, armed with the most hi-tech weapons, he's ready to fight America at all costs.
Because of this threat, you're hired again to battle these two characters, following their paths in the jungles of South America. Armed with the Commache, numerous other vehicles, and destructive weapons, you must take out their private army. Blow up the enemy with your hellfires, hydras, chain guns. Use the watercraft to launch mines at enemy ships. Pull off a drive-by on the enemy with guns on the side. Take out the evil duo and forever rid this threat.....in the jungle.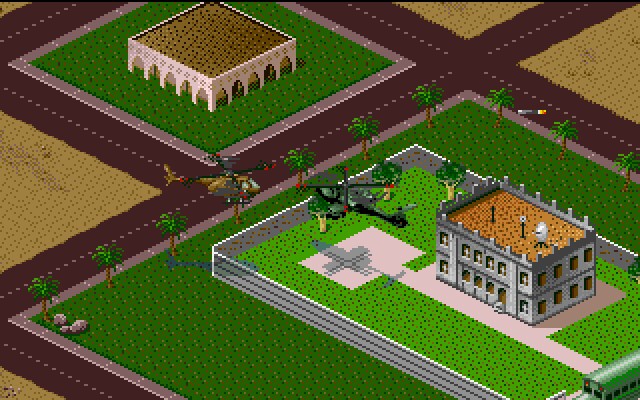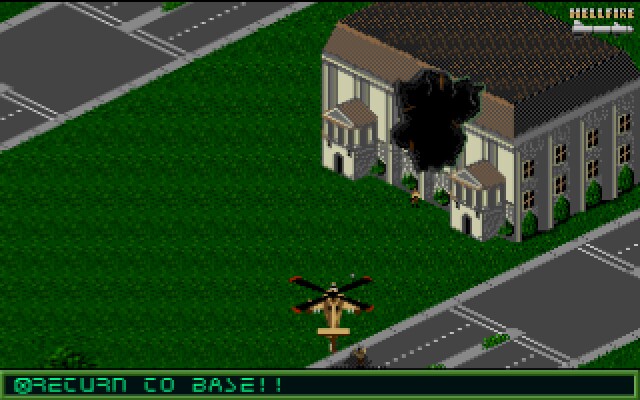 ---
Share this Product