---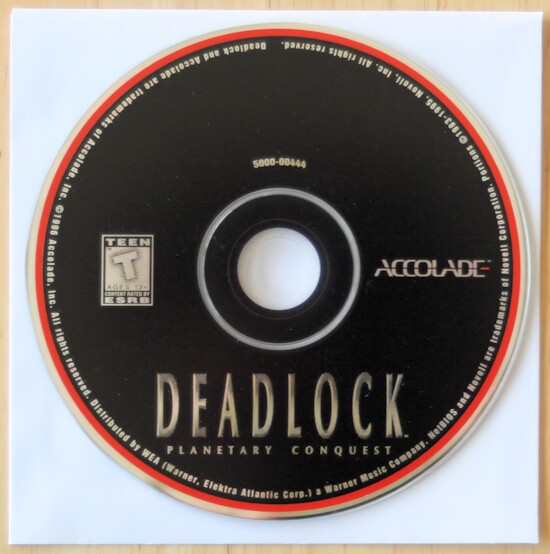 Actual Game
Deadlock:
Planetary Conquest
1-Click Install
Windows 11, 10, 8, 7, Vista, XP
(Accolade 1996)
MY PROMISE
My games are genuine, install in one step, look, sound and play in Windows 11, 10, 8, 7, Vista and XP like they did in the old days, or your money back. This is my unconditional guarantee for three years.
WHAT IS INCLUDED
This listing includes the original game CD. An on-screen manual is also included. The box is pictured for reference only and is not included.
I will also provide a compatibility CD that will allow the game to run under ALL VERSIONS of Windows 11, 10, 8, 7, Vista and XP, both 32 and 64 bit. Note that multiplayer mode is not supported.
INSTALLATION
One step: Insert my CD and the game will automatically work on your computer. Done. Yes, it's that simple.
Want to play? Click the icon. Want the game off your computer? Click Uninstall. Zero hassle.
TECH SUPPORT
Rapid response technical support for three years is always an e-mail or phone call away.
In the extremely rare event I cannot get this title to work on your system I will take it back for a full refund. All I ask is minimal assistance from you during the troubleshooting process.
The Game
Deadlock's premise is simple: Land on a planet and claim it as your own, crushing any other races that might be stupid enough to get in your way. In order to build better weapons and create more stable colonies, you'll need to gather the resources on the planet and assign scientists to research more efficient ways of using them. Once you've built enough cities (or wiped out your enemies entirely) you will take control of the planet and win the admiration of your friends and family. (Okay, maybe that last part isn't entirely true.)
Although the game may not offer the economic complexity that fans of games like the Civilization series have come to love, Deadlock's simplicity works well. With seven different races to choose from, each with their own advantages and disadvantages (the immense Tarth are incredible warriors, but it's very hard to mask that kind of bulk when you're spying), the game lends itself easily to individual play styles.
In the early stages of the game, you'll spend most of your time gathering resources (such as food, wood, minerals, energy, and a few other special substances) and researching one of the over 30 different technologies included in the game. After you've uncovered the basics, you'll begin the real work of building up your existing cities (there are over 30 different structures to create and more than 20 military units available to defend them with) and using colonizers to expand your land holdings. If you've been looking for a solid title that demonstrates the state of the art during the mid 90s, and maintains replay value event today, Deadlock is definitely worth a look.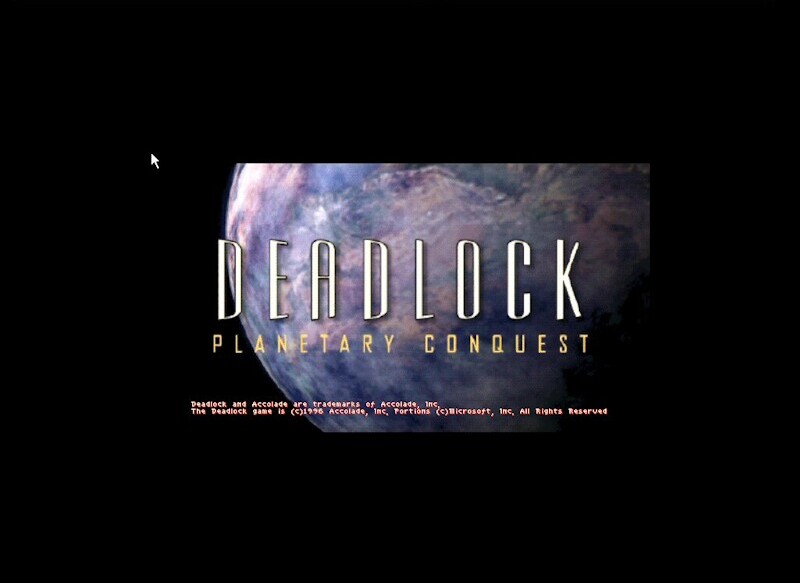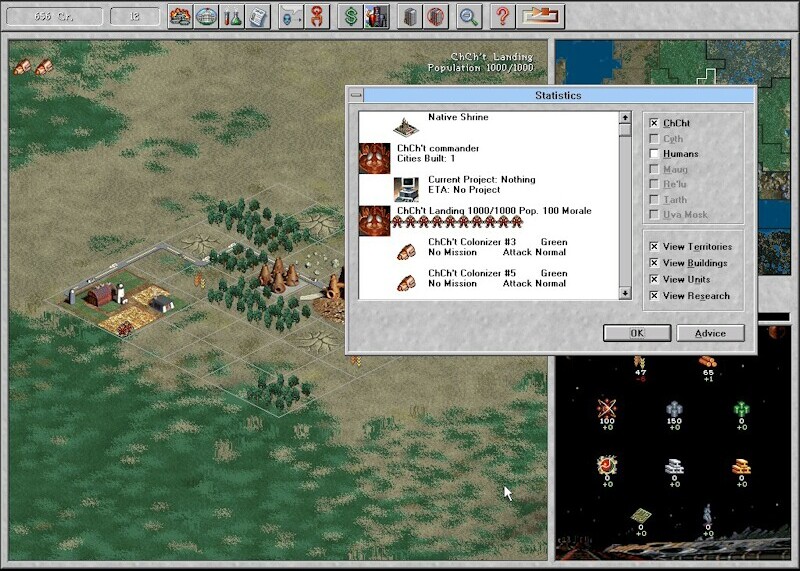 ---
Share this Product