---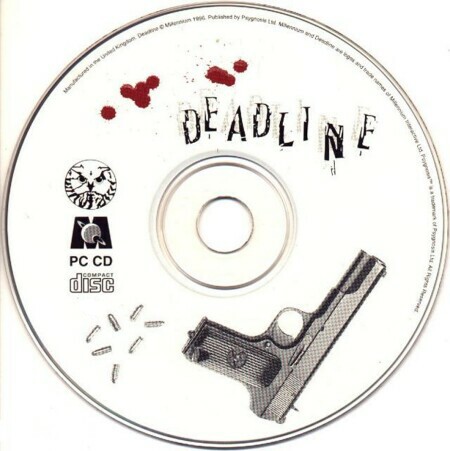 Actual Game
Deadline
1-Click Install
Windows 11, 10, 8, 7, Vista, XP
(Nova Spring 1996)
MY PROMISE
My games are genuine, install in one step, look, sound and play in Windows 11, 10, 8, 7, Vista and XP like they did in the old days, or your money back. This is my unconditional guarantee for three years.
WHAT IS INCLUDED
This listing includes the original game CD. An on-screen manual is also included. The box is pictured for reference only and is not included.
I will also provide a compatibility CD that will allow the game to run under ALL VERSIONS of Windows 11, 10, 8, 7, Vista and XP, both 32 and 64 bit.
INSTALLATION
One step: Insert my CD and the game will automatically work on your computer. Done. Yes, it's that simple.
Want to play? Click the icon. Want the game off your computer? Click Uninstall. Zero hassle.
TECH SUPPORT
Rapid response technical support for three years is always an e-mail or phone call away.
In the extremely rare event I cannot get this title to work on your system I will take it back for a full refund. All I ask is minimal assistance from you during the troubleshooting process.
The Game
Deadline is an action simulation game of an anti-terrorist group for people with nerves of steel. In charge of all the work and responsibilities of knowing the situation, you will have to prepare a tactical response. The first step involves learning the current conditions and choosing your squad members accordingly. The members are not super heroes, but each has one or more disciplines in which they excel.
Everything happens in real time as the clock starts ticking the moment you accepted the mission. You'll have to go through the personnel files quickly, learn about the offenders and choose a tactic. All the missions revolve around freeing the hostages while keeping casualties to a minimum for your squad, the hostages and attacker. It is also requested that you not cause too much damage so that the estimated amount in dollars isn't too high to repay.
Two options are available: the Kid Glove or the Iron Fist. Some equipment is available to prepare your men, but if you want special weapons such as heavy explosives, you'll have to wait for them and lose precious time. Once your squad is all geared up, you'll indicate on the map where you want them to go, how to get there (eg. running, crouching, or walking), and what they should do on arrival. Orders also involve what to do if they encounter offenders: eliminate, incapacitate, immobilize, etc. When all the plans are drawn, at your command you launch each squad member. If something goes wrong or the offenders are not where you expected them to be, you can always "take over manually" up to ten men. When the mission is completed, your superior will contact you via video-phone to find out how well you have done and if you messed up, she won't allow you to go on to the next mission. By the way, killing all the offenders is not considered a success.
Once you have cleared the first training mission, a selection of different missions will be shown for you to choose from. The missions are made up of classical hostage cases. The metropolitan security force was designed at first to protect VIP's. It then evolved into the protection of many different VIP's like diplomats, congressmen and other political big names. The transport police which is in charge of the security at airports, train stations, docks, highways, and so on. The hostage situations can be quite tricky with this kind of operation.
The game is easy to play, and you can program your team members by giving them individual orders, or gather them into a group. There are also some nice features such as throwing a flare or grenade through the nearest door or window. You can have your team run or crouch for part of their route and have them obey to your orders blindly or be initiative. With the initiative level on maximum, they will watch for specific details or anything that is abnormal. During the action, every squad member will communicate with you and indicate if a target has been sighted. By clicking on their number, the will appear in the center of your screen and you will be allowed to take over manually if you want. A small map is superimposed on the screen indicating the last location of the criminals, hostages, and your men. The outcome is almost entirely decided during the phase where you give your orders, however, things can go wrong. You will also have access to telephone lines, gas, electricity, etc, every possible option that a real anti-terrorist squad leader would have to his disposition (even more).
Deadline is very exciting but not easy. To give an example, once as I was approaching a house, I was always being spotted and they would close the doors and barricade the windows. I had to re-think a new strategy to approach the place and it's nerve-racking, even when you have five hours to finish the job (real time action), there is always that clock counting down the time on your screen. The combination of action and people is infinite, and there will always be a better solution, so keep trying and you'll get there in the end.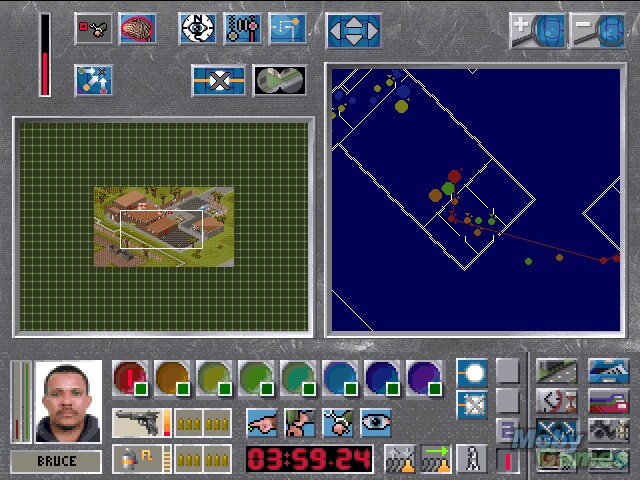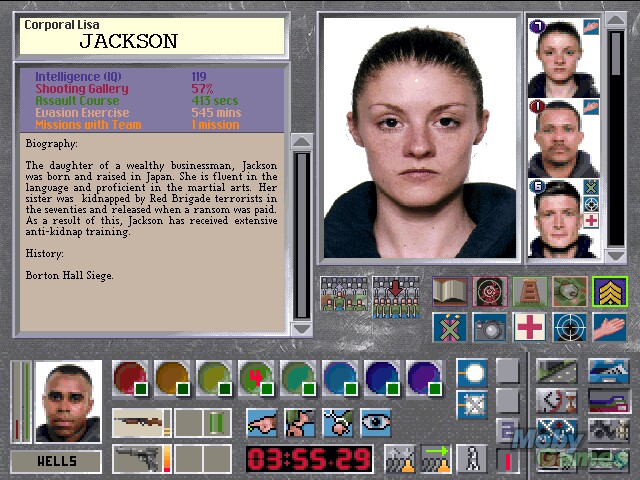 ---
Share this Product