---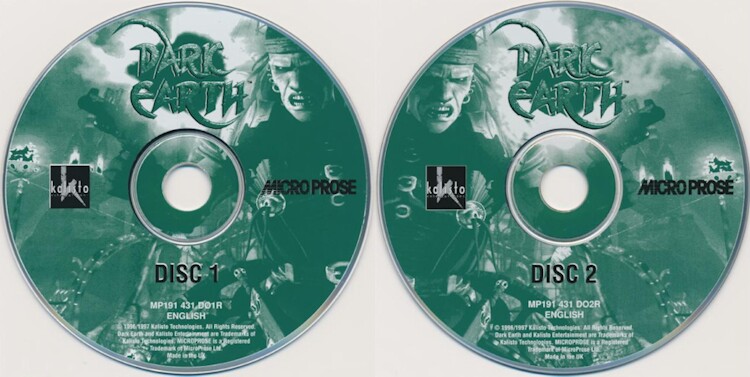 Actual Game
Dark Earth
1-Click Install
Windows 11, 10, 8, 7, Vista, XP
(MicroProse 1997)
MY PROMISE
My games are genuine, install in one step, look, sound and play in Windows 11, 10, 8, 7, Vista and XP like they did in the old days, or your money back. This is my unconditional guarantee for three years.
WHAT IS INCLUDED
This listing includes the original game CD. An on-screen manual is also included. The box is pictured for reference only and is not included.
I will also provide a compatibility CD that will allow the game to run under ALL VERSIONS of Windows 11, 10, 8, 7, Vista and XP, both 32 and 64 bit. Joysticks are supported though gamepads are not.
INSTALLATION
One step: Insert my CD and the game will automatically work on your computer. Done. Yes, it's that simple.
Want to play? Click the icon. Want the game off your computer? Click Uninstall. Zero hassle.
TECH SUPPORT
Rapid response technical support for three years is always an e-mail or phone call away.
In the extremely rare event I cannot get this title to work on your system I will take it back for a full refund. All I ask is minimal assistance from you during the troubleshooting process.
The Game
An adventure game akin to Origin's classic Bioforge Dark Earth features unique action-adventuring in one beautifully crafted package. Adventurers longing for a deep and rich story, with carefully crafted characters, coupled with swashbuckling fighting action and challenging puzzles and problem solving, look no further.
Dark Earth is set three centuries in the future. Dust and debris from a cataclysmic bombardment by a passing meteor in the middle of the 21st century led to darkened skies and a decimated population. Survivors created small outposts beneath the few remaining shafts of sunlight. Over the centuries much of what led to the present state of affairs was long forgotten and primitive idol worship returned to Earth...with a twist. Remnants of what once was still exist and demand explanation. Secrets from the past are the foundation for power in Dark Earth's present.
You play Arkhan, a guardian of the local religious leaders, who worship the light. Early in the game an enemy "contaminates" Arkhan with a potion, which causes his appearance to mutate to that of a creature of darkness. As a result, his friends may turn against him as he looks for an antidote and tries to uncover the dark secrets that may destroy his family and home.
Using the cursor arrow controls, you easily maneuver Arkhan throughout his walled-city home, searching the dark recesses and beautifully illuminated temples for clues and comrades. The graphics are stunningly gorgeous. The shimmering colors, including translucent stained glass, are breathtaking. Each of the 100, fully 3D animated characters looks unique. As Arkhan and the other characters move, they change size to match the perspective, and the dynamic lighting sources throw properly proportioned shadows.
Game control options are excellent. For instance, inventory management is intuitive, and you can easily replay previous cutscenes and reexamine dialogues. Fighting controls are simple and a clever customized numbering system lets you call up specific weapons according to numbers you've assigned to them. One nice touch: When you change weapons, the new one appears in Arkhan's hand.
Gameplay takes place on several levels. The standard adventure inventory-gathering can be very challenging, as the environments are so richly detailed it takes thorough exploration to find the few important items.
There's a lot to like about this game. The attention to detail is remarkable, right down to Arkhan's actions when examining a location for clues. He might bend over, reach behind an object, or slide his hand over a smooth surface, all the while making appropriate comments. Gameplay is anything but linear. The best approach is to wander and interact with the many unusual characters. In something of a gaming rarity, the story is critical to your enjoyment. Even those who cringe at all the fantasy game-style character naming conventions will want to learn more about Dark Earth's people.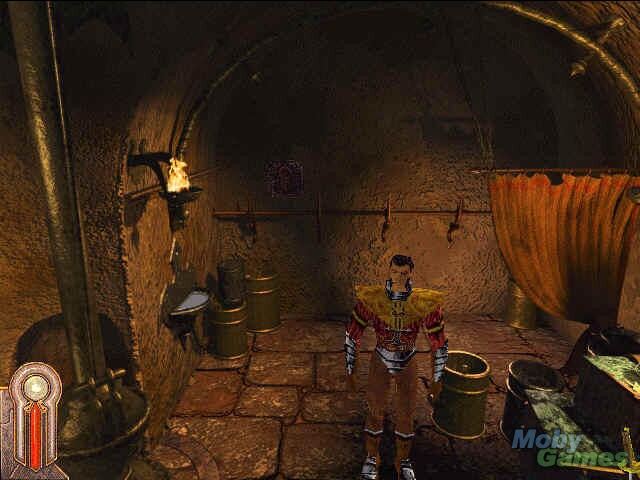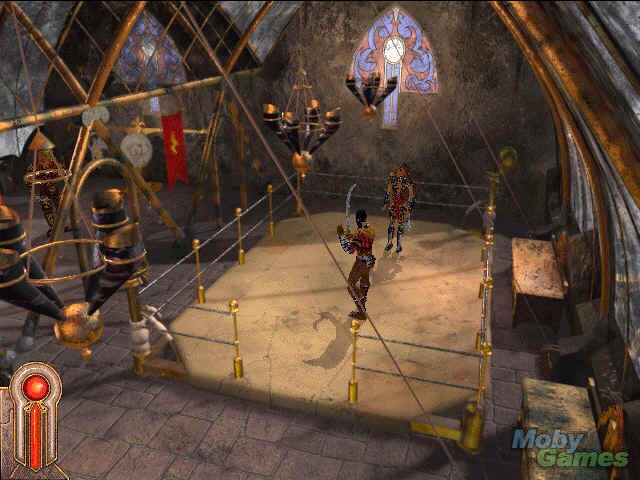 ---
Share this Product