---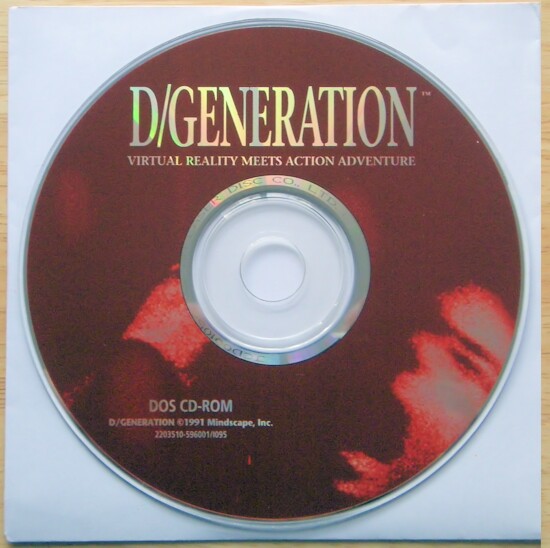 Actual Game
D/Generation
1-Click Install
Windows 11, 10, 8, 7, Vista, XP
(Software Toolworks 1993)
MY PROMISE
My games are genuine, install in one step, look, sound and play in Windows 11, 10, 8, 7, Vista and XP like they did in the old days, or your money back. This is my unconditional guarantee for three years.
WHAT IS INCLUDED
This listing includes the original game CD. An on-screen manual is also included. The box is pictured for reference only and is not included.
I will also provide a compatibility CD that will allow the game to run under ALL VERSIONS of Windows 11, 10, 8, 7, Vista and XP, both 32 and 64 bit.
INSTALLATION
One step: Insert my CD and the game will automatically work on your computer. Done. Yes, it's that simple.
Want to play? Click the icon. Want the game off your computer? Click Uninstall. Zero hassle.
TECH SUPPORT
Rapid response technical support for three years is always an e-mail or phone call away.
In the extremely rare event I cannot get this title to work on your system I will take it back for a full refund. All I ask is minimal assistance from you during the troubleshooting process.
The Game
The premise of the game is straightforward enough: It's 2021 and you're a courier landing on top of a skyscraper/laboratory where you're supposed to deliver a package to a scientist. Once inside, you realize things have gone awry and bioweapons (of which D/Generation is the most advanced) are everywhere.
It would have been very easy to make this game a simple isometric action game where you had to blast your way through every level, but D/Generation took a different approach. The story actually evolves as you piece together what happened by talking to survivors and accessing computers. Not only that, but every screen is basically a puzzle for you to solve. Instead of going in guns blazing, you have to be clever - trigger buttons, avoid traps and other hazards, and make your way from level to level. The further you go, the trickier the game becomes.
Luckily, you can save between levels. You only get a limited number of lives, though, and if you die, you have to restart the room. If you lose all your lives, you return to the start of the level/floor. Trust me, this will happen a lot: the game gets very tricky later on and some rooms will take a lot of tries to get right.
In the end, this is a very solid puzzle/action game which has sadly been overshadowed by its more popular colleagues of the time. Don't let that stop you, though: this game is really worth giving a go. I discovered it as part of a Mindscape collection some 12 years ago and was surprised to find this little gem. So who knows; it may surprise you as well.
The only real criticism of D/Generation is that it seems a bit short. Then again, that might be because after playing non-stop to the game's conclusion, I was ready for ten more levels. And there aren't many compliments better than that.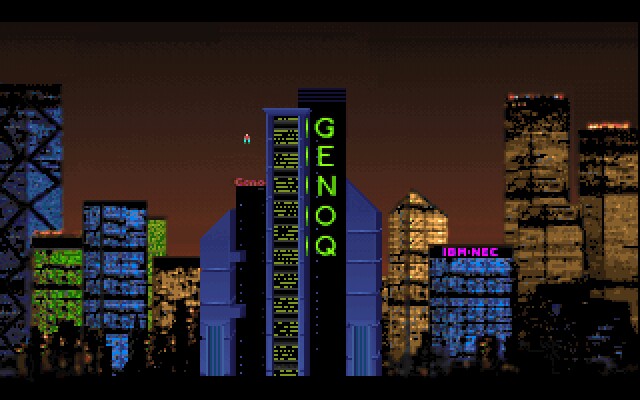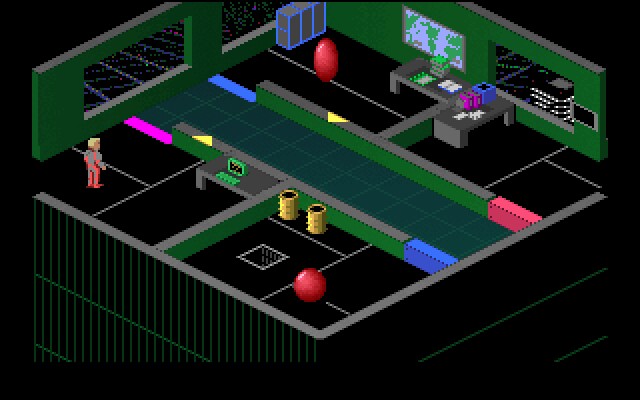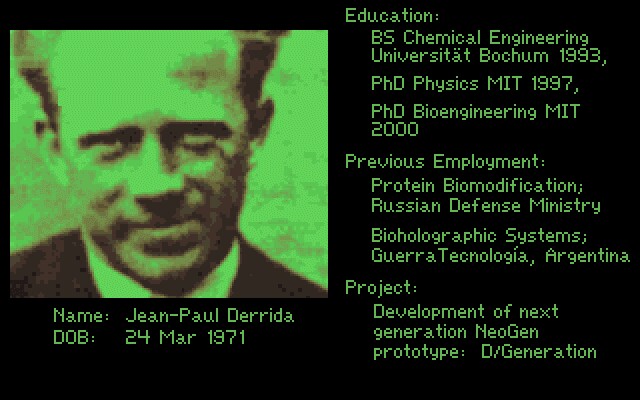 ---
Share this Product