---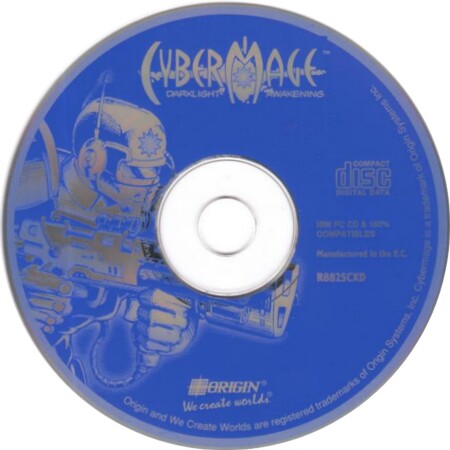 Actual Game
CyberMage
Darklight Awakening
1-Click Install
Windows 11, 10, 8, 7, Vista, XP
(Virgin 1996)
MY PROMISE
My games are genuine, install in one step, look, sound and play in Windows 11, 10, 8, 7, Vista and XP like they did in the old days, or your money back. This is my unconditional guarantee for three years.
WHAT IS INCLUDED
This listing includes the original game CD. An on-screen manual is also included. The box is pictured for reference only and is not included.
I will also provide a compatibility CD that will allow the game to run under ALL VERSIONS of Windows 11, 10, 8, 7, Vista and XP, both 32 and 64 bit.
INSTALLATION
One step: Insert my CD and the game will automatically work on your computer. Done. Yes, it's that simple.
Want to play? Click the icon. Want the game off your computer? Click Uninstall. Zero hassle.
TECH SUPPORT
Rapid response technical support for three years is always an e-mail or phone call away.
In the extremely rare event I cannot get this title to work on your system I will take it back for a full refund. All I ask is minimal assistance from you during the troubleshooting process.
The Game
Cybermage, released in 1995, expands greatly on the then-popular Doom model. The three dimensional world lets you crouch, as well as look up and down, skills that will enable you to find cleverly hidden items and give you proper perspective as you make perilous leaps across dangerously high platforms. Like Doom, CyberMage also pits you against hordes of enemies who come from every direction, but power-ups and new weapons are harder to come by than in most 3D games of the time, requiring you to think strategically and use both your conventional and magical weapons sparingly. Restocking can be tricky, as you must find standard ammunition to reload your conventional armament, and rest occasionally to replenish the drain of your magical weapons on your superpower.
On-screen readouts keep you abreast of your ammo supplies, health, magical power, and armor strength. You'll often find that there's too much information on the screen at once, but you can toggle through different views so that only the most important gauges are left on the screen.
CyberMage's two most notable improvements over most Doom clones are its ability to enter and operate vehicles, and the development of story through other characters' digitized speech. The vehicle modes are very simple, and the game designers wisely keep the action moving by not introducing a complicated set of keys for vehicle operation. Key characters in each level approach you and give you information or orders that advance the plot. The result is surprisingly realistic for a 90s vintage game.
In short, CyberMage remains a triumphant example of successfully applied creativity in an existing game genre.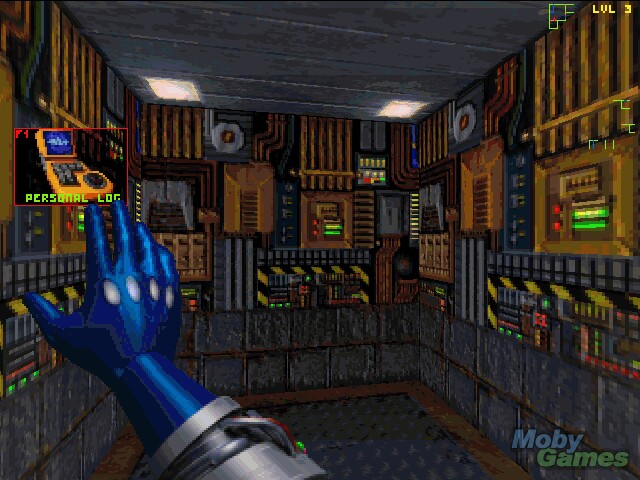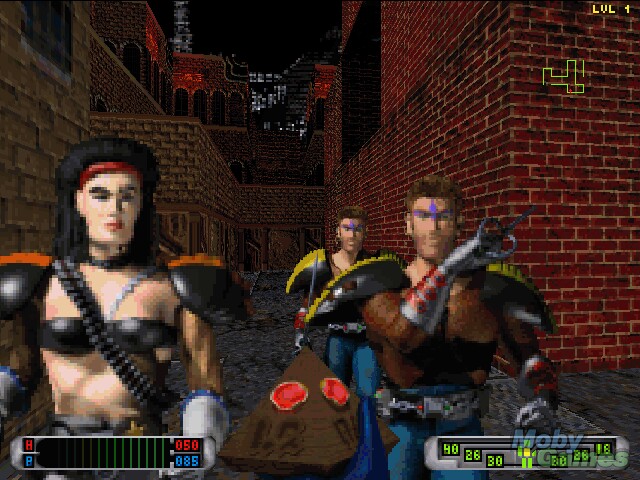 ---
Share this Product