---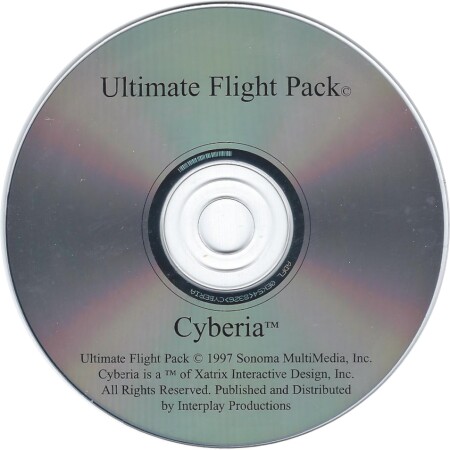 Actual Game
Cyberia
1-Click Install
Windows 11, 10, 8, 7, Vista, XP
(Interplay 1994)
MY PROMISE
My games are genuine, install in one step, look, sound and play in Windows 11, 10, 8, 7, Vista and XP like they did in the old days, or your money back. This is my unconditional guarantee for three years.
WHAT IS INCLUDED
This listing includes the original game CD. An on-screen manual is also included. The box is pictured for reference only and is not included.
I will also provide a compatibility CD that will allow the game to run under ALL VERSIONS of Windows 11, 10, 8, 7, Vista and XP, both 32 and 64 bit.
INSTALLATION
One step: Insert my CD and the game will automatically work on your computer. Done. Yes, it's that simple.
Want to play? Click the icon. Want the game off your computer? Click Uninstall. Zero hassle.
TECH SUPPORT
Rapid response technical support for three years is always an e-mail or phone call away.
In the extremely rare event I cannot get this title to work on your system I will take it back for a full refund. All I ask is minimal assistance from you during the troubleshooting process.
The Game
In the year 2027, your alter ego, Zak Kingston, has been accused of betrayal and espionage as a computer hacker. It has been five years after World War III. Powerful Cartels are battling for the control of the world power in the new order. The Free World Alliance, to which you now seemingly entrust, strives to conserve the power against those who attempt for world domination. Unfortunately, a long forgotten doomsday device has just been discovered beneath the frozen wasteland of the Eastern Block. Named Cyberia, it was designed in an era of long forgotten peace by the most brilliant minds in nano and cybernetic technology. Should this ultimate weapon fallen into the wrong hands, it will stand as the instrument of humanity's destruction. Your only chance is to steal the TF-22 tactical fighter and fly to Cyberia. With a pair of specially equipped visors called BLADES (Bi-optic Low Amplitude Displayed Energy System), you need to guide Zak to infiltrate the Cyberia complex and destroy the Cyberia weapon to save the world.
Cyberia was among the first game titles to combine computer animations and Hollywood film technique to form visually stunning graphics and cut scenes. Atmospheric environment are fully pre-rendered with location lighting. Developed on state of the art Silicon Graphics Workstations, realistic character movements are animated using digitally captured motion to generate "synthetic actors" with new levels of fluidity and precision. Digitized speech is played with stimulated lip synchronization. Cyberia was produced by Ali Atabek, founder of Mind Craft, whose past credits include Magic Candle and Siege. The CD-ROM quality musical score and sound effects were recorded by Thomas Dolby Headspace production studio.
Gameplay in Cyberia alternates between two basic modes—arcade and puzzle. BLADES performs three functions in the game. It can detect all infrared sources or thermal energy. It uses magnetic resonance to see through objects. It can scan and identify all types of organic matter. The arcade portion consists of 11 rail shooters. The puzzle portion contains a number of logic based puzzles that control access to key areas necessary for the progress of the game. Three levels of adjustable difficulty are available for both the arcade and the puzzle sequences.
Aesthetically, Cyberia sports impressive pre-rendered graphics and cinematic cut scenes even in 320x200 resolution. The game is also accompanied by a decent soundtrack. A combination of arcade and puzzle actions provide a balance of those who seek thrills in both game genres. The story premise develops throughout the game though I won't spoil the ending for you. The use of multiple camera angles, eerie soundtrack, detailed light-sourcing, and short, effective cut-sequences pulls the player into the game and makes Cyberia a title worth remembering.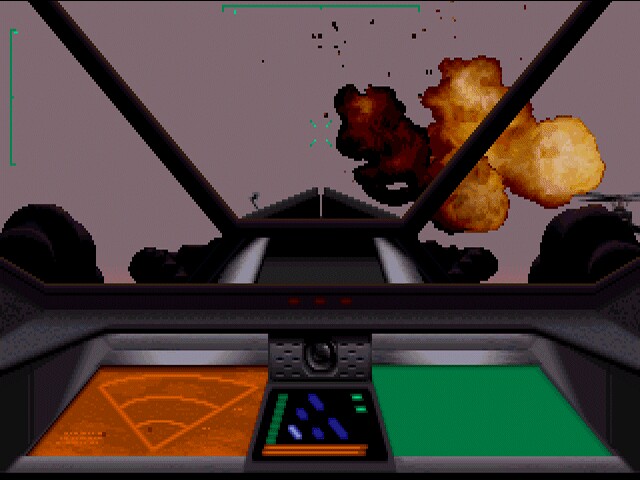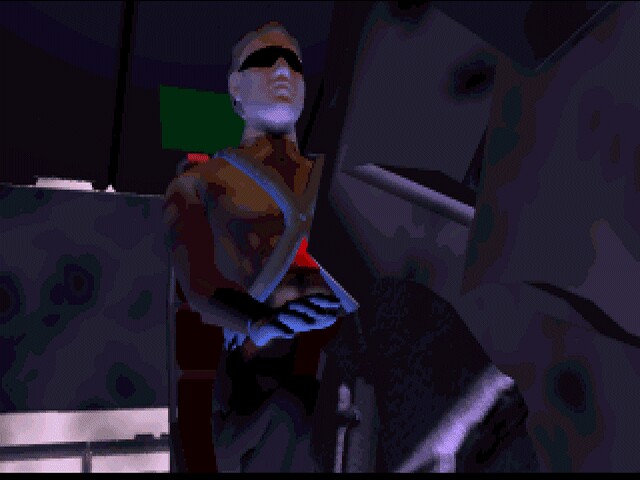 ---
Share this Product