---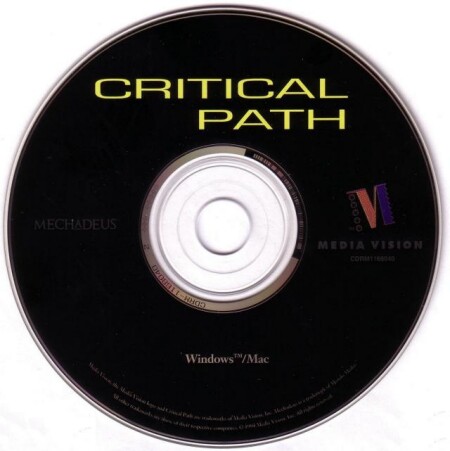 Actual Game
Critical Path
1-Click Install
Windows 11, 10, 8, 7, Vista, XP
(Mechadeus 1994)
MY PROMISE
My games are genuine, install in one step, look, sound and play in Windows 11, 10, 8, 7, Vista and XP like they did in the old days, or your money back. This is my unconditional guarantee for three years.
WHAT IS INCLUDED
This listing includes the original game CD. An on-screen walkthrough is also included. The box is pictured for reference only and is not included.
I will also provide a compatibility CD that will allow the game to run under ALL VERSIONS of Windows 11, 10, 8, 7, Vista and XP, both 32 and 64 bit.
INSTALLATION
One step: Insert my CD and the game will automatically work on your computer. Done. Yes, it's that simple.
Want to play? Click the icon. Want the game off your computer? Click Uninstall. Zero hassle.
TECH SUPPORT
Rapid response technical support for three years is always an e-mail or phone call away.
In the extremely rare event I cannot get this title to work on your system I will take it back for a full refund. All I ask is minimal assistance from you during the troubleshooting process.
The Game
At the start of the game, you meet Kat, the main character of the game, who is played by Eileen Weisinger. It starts with the familiar post apocalyptic world ravaged by disease and nuclear devastation. You and your band of survivors must find a haven to shield yourself from all this destruction. So you, along with Kat and some other survivors pack up and head out in helicopters to find refuge. However, your chopper has some mechanical problems and you are forced to land on an island, but on this island resides the evil General Minh and his henchmen. Immediately you are attacked, and Kat's helicopter goes down, while you land on the building, separated from her. To escape from the island, Kat needs to reach your helicopter with the part you need to repair it. In order to do this, you must help Kat get through the building you landed on alive.
You manage to find yourself in a control room atop the building. To your left, you see Kat over the Military Communications Link (MCL), pursued by Minh's men. Quickly she tosses a grenade to open a path into the building, and you watch through her head mounted camera. Now in this control room lies a detonator, a control panel, the monitor that you view things, Minh's notebook, and the MCL which you use to communicate to Kat. Inside the factory lies many traps, and you use the detonator and the control panel to set them off, and Minh's notebook tells you how to set them off. The objective is to neutralize Kat's pursuers, without killing Kat in the process. You must also advise which path Kat should take through the MCL, which has arrows, and a "yes" and "no" response button. With these tools, Kat should survive the ordeal.
Back in the 90s my first impression was that this game was what multimedia was supposed to be. This game used full motion video unlike any game before it. Digitized actors with lip synching were very impressive, as well as the high resolution the game used.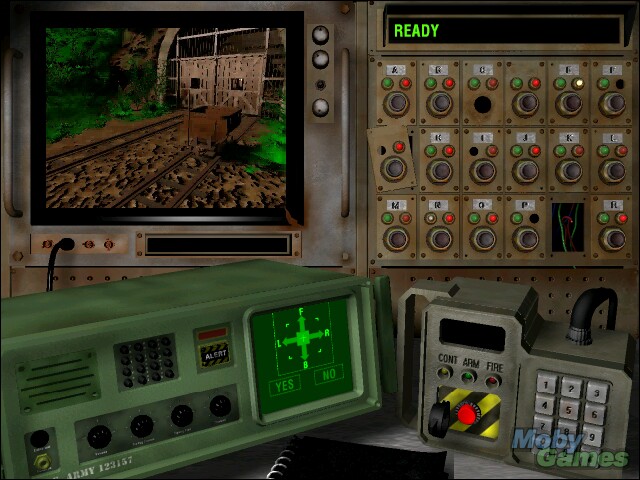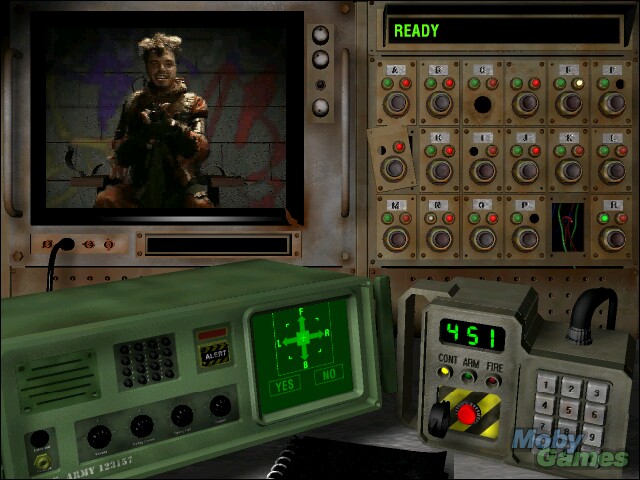 ---
Share this Product