---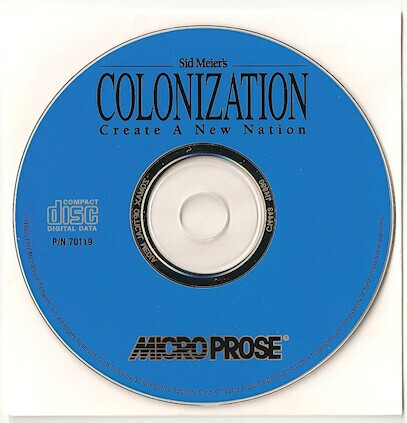 Actual Game 
Sid Meier's Colonization
1-Click Install
Windows 11, 10, 8, 7, Vista, XP
(MicroProse 1994)
MY PROMISE
My games are genuine, install in one step, look, sound and play in Windows 11, 10, 8, 7, Vista and XP like they did in the old days, or your money back. This is my unconditional guarantee for three years.
WHAT IS INCLUDED
This listing includes the original game CD. An on-screen printable manual is also included. The box is pictured for reference and is not included.
I will also provide a compatibility CD that will allow the game to run under ALL VERSIONS of Windows 11, 10, 8, 7, Vista and XP, both 32 and 64 bit.
INSTALLATION
One step: Insert my CD and the game will automatically work on your computer. Done. Yes, it's that simple.
Want to play? Click the icon. Want the game off your computer? Click Uninstall. Zero hassle.
TECH SUPPORT
Rapid response technical support for three years is always an e-mail or phone call away.
In the extremely rare event I cannot get this title to work on your system I will take it back for a full refund. All I ask is minimal assistance from you during the troubleshooting process.
The Game
Colonization puts you in the role of Viceroy of the New World. You are sent by your King and country to establish colonies in the newly-discovered Americas that lie to the west. You face many of the same challenges that faced colonial organizers of the time-competition from other Old World powers, strange native cultures, the problems of establishing profitable trade programs, and the problems of organizing an army from a rag-tag band of colonists.
The game begins with the European discovery of the Americas (1500) and continues until approximately the time of the American Revolution (1800). In the beginning of the game you are given a trading/exploration ship and a small group of colonists. You have no knowledge of what lies ahead of your ship, so you must explore until you find a suitable spot to lay down your first colony. As your colonies grow larger and larger, you inevitably encounter native populations and are confronted with competing imperial powers from the Old World. To be successful in Colonization, you must balance your need for military might with your need for essentials. You must decide early what your strategy is and pursue it relentlessly, but be flexible enough to adjust to a changing situation. It is very important to have a consistent policy with the natives, because your handling of those relationships are critical. Finally, you must build a colonial society that has the infrastructure to survive a test by fire-the War of Independence.
In Colonization, you have the chance to change history. As a colonial power, you decide the policies, you make the plans, you choose what is important and what is insignificant. Finally, you will be called upon to decide when to declare independence from your mother country.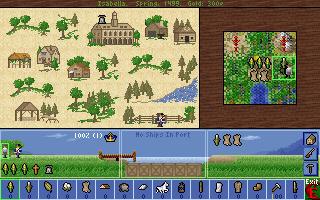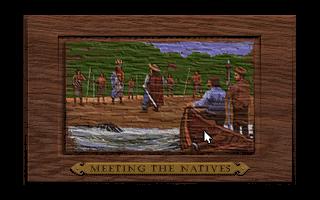 ---
Share this Product