---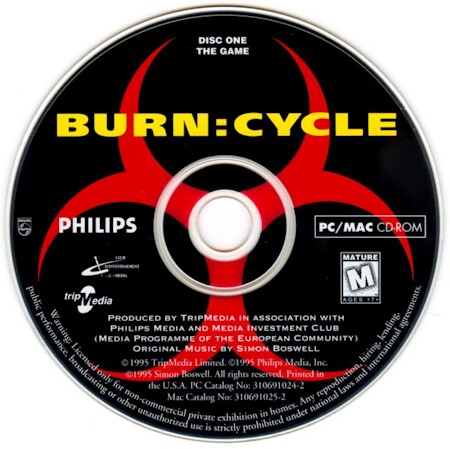 Actual Game
Burn:Cycle
Based on the pen & paper classic
1-Click Install
Windows 11, 10, 8, 7, Vista, XP
(Philips 1995)
MY PROMISE
My games are genuine, install in one step, look, sound and play in Windows 11, 10, 8, 7, Vista and XP like they did in the old days, or your money back. This is my unconditional guarantee for three years.
WHAT IS INCLUDED
This listing includes the original game CD. An on-screen manual is also included. The box is pictured for reference only and is not included.
I will also provide a compatibility CD that will allow the game to run under ALL VERSIONS of Windows 11, 10, 8, 7, Vista and XP, both 32 and 64 bit.
INSTALLATION
One step: Insert my CD and the game will automatically work on your computer. Done. Yes, it's that simple.
Want to play? Click the icon. Want the game off your computer? Click Uninstall. Zero hassle.
TECH SUPPORT
Rapid response technical support for three years is always an e-mail or phone call away.
In the extremely rare event I cannot get this title to work on your system I will take it back for a full refund. All I ask is minimal assistance from you during the troubleshooting process.
The Game
Overview: Originally released by Phillips for their CD-i CD interactive system, Burn:Cycle is a live-action interactive movie, a combination of Blade Runner and Johnny Menmonic, with some mini-games and puzzles thrown in. The movie/game follows Sol Cutter as he tries to remove a computer virus from his implant while the player controls some of his actions.
The Story: Sol Cutter is a small time data thief who gets his big chance. All he has to do is infiltrate Softech, download some files, sneak out, and get paid for his efforts. Piece of cake…
… except someone put arsenic-flavored icing on that cake. A sudden surge of data hits Sol upside his head like a brick, and left a nasty little going away present. A virus called Burn:Cycle is now in his neural implant. It's dormant for now, but if Sol doesn't get that virus out before the clock hits zero, he'll get a headache no amount of aspirin or ibuprofen will ever cure. That's assuming Sol manages to get out of Softech in one piece…
The countdown to Sol's destruction begins from the word go, and all you have to save him is your mouse… and some stuff in your inventory, plus whatever stuff you can find along the way. The mouse cursor will change whenever a certain action is possible, and clicking will make Sol perform that action from moving around to shooting to using objects. Point-and-click action is also used in the mini-games you'll play along the way.
Televerse, not cyberspace: Sooner or later, you'll be jacked into the Televerse to find something to get the Burn:Cycle virus out. It operates much like real time in the game, except there's a central location called The Pulse that you can instantly jump to since some locations in the Televerse don't have exits.
Burn:Cycle is a classic game that has earned its place along side the likes of Syndicate and Blade Runner for good reason. It would have easily been a ten-star game had the graphics been up to snuff. Still, if you're a fan of the cyberpunk genre, and 90s classics, you should add this one to your collection.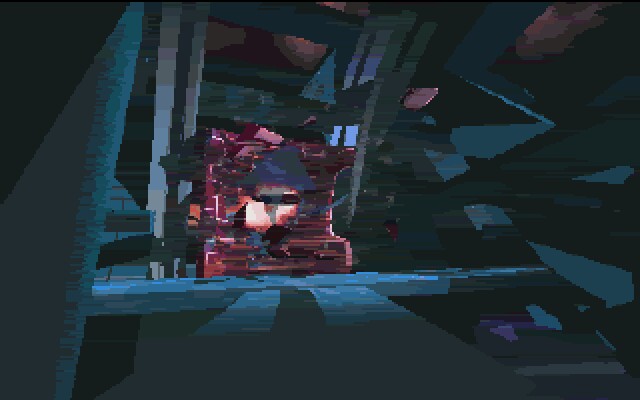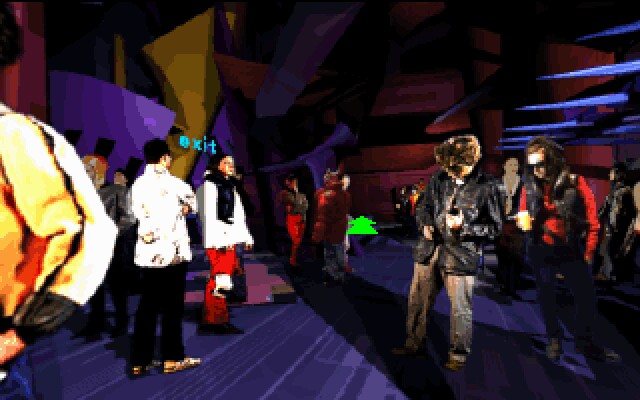 ---
Share this Product