---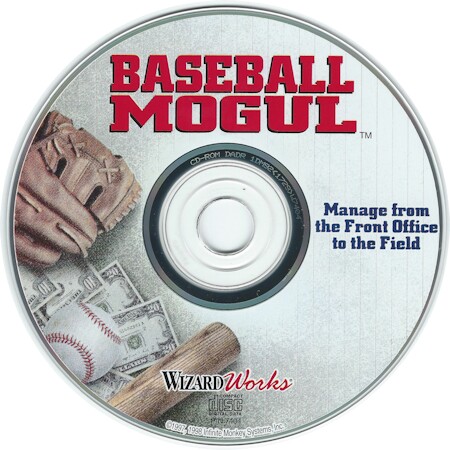 Actual Game
Baseball Mogul '99
(1998 Season)
1-Click Install
Windows 11, 10, 8, 7, Vista, XP
(Wizard Works 1998)
MY PROMISE
My games are genuine, install in one step, look, sound and play in Windows 11, 10, 8, 7, Vista and XP like they did in the old days, or your money back. This is my unconditional guarantee for three years.
WHAT IS INCLUDED
This listing includes the original game CD. Online help is available within the game. The box is pictured for reference only and is not included.
I will also provide a compatibility CD that will allow the game to run under ALL VERSIONS of Windows 11, 10, 8, 7, Vista and XP, both 32 and 64 bit.
INSTALLATION
One step: Insert my CD and the game will automatically work on your computer. Done. Yes, it's that simple.
Want to play? Click the icon. Want the game off your computer? Click Uninstall. Zero hassle.
TECH SUPPORT
Rapid response technical support for three years is always an e-mail or phone call away.
In the extremely rare event I cannot get this title to work on your system I will take it back for a full refund. All I ask is minimal assistance from you during the troubleshooting process.
The Game
One of the best baseball simulations ever made, bar none. Baseball Mogul lets you assume the role of both General Manager and Manager for a professional baseball team of your choice. You start in the Spring of 1998 with a 25 player roster and about 25 more AAA (minor league) players. All of these are the real players with real stats from your city's team. In your role as Manager, you set the starting defense, batting order and pitching rotation for your team. You choose who stays in the big leagues, who gets sent down to the minors, and who gets released altogether. As General Manager, you craft complex trades and sign multi-million dollar players, competing with artificially intelligent player agents and general managers." Baseball Mogul features excellent AI and solid play mechanics. You also get to control all the finances of your team, from setting the price of a ticket or a hot dog to allocating funds to your farm system, scouts and medical staff.
What makes Baseball Mogul an instant classic as opposed to merely a "good" game is the near-perfect balance between behind-the-scene finances and on-the-diamond performance. Plan the team's finances poorly, and you will suffer the consequences even if your team is performing well. The game is very open-ended, and virtually limitless in scope: you can run through an entire season in days or weeks-or more-depending on what time increment you set. You can adopt just about any management style, and tinker with hundreds of parameters to your heart's content. For example, you can play around with prices for Tickets, Concessions, and Broadcast, to successfully balance fans' demand and your financial goals. The AI provides a solid challenge, and there are virtually reams of statistics die-hard fans can pore through. And the results are just about as realistic as you can hope to see-if your management skills are up to the tasks, the game doesn't throw illogical or inexplicable events in your way to derail your success.
Although this first version of the game doesn't have the license to use real-life team and player names it is still a rock-solid simulation that garnered a loyal following among die-hard fans. It was a deserving winner of Computer Gaming World's "Best Sports Game of The Year" award in 1997.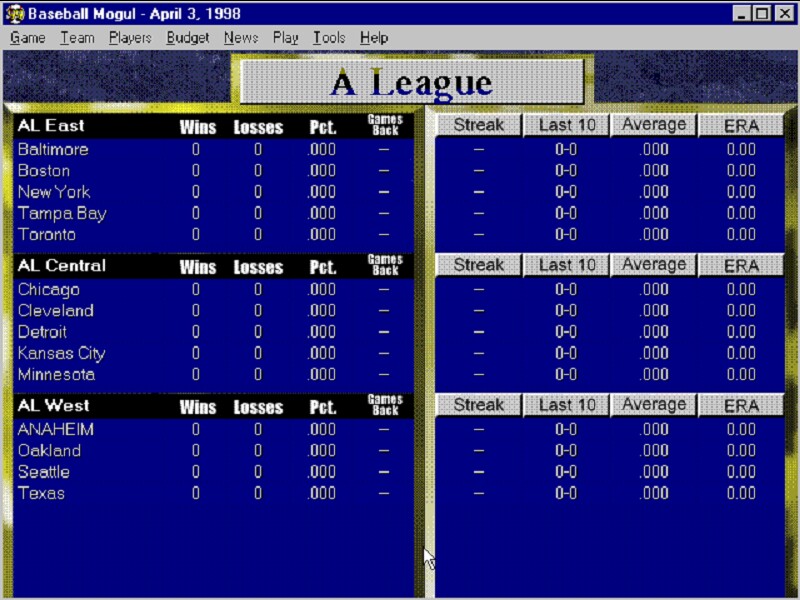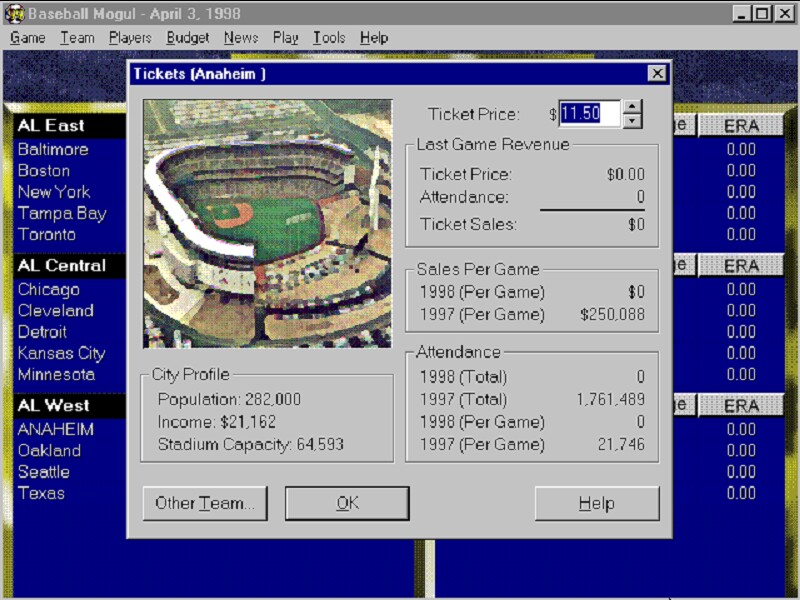 ---
Share this Product