---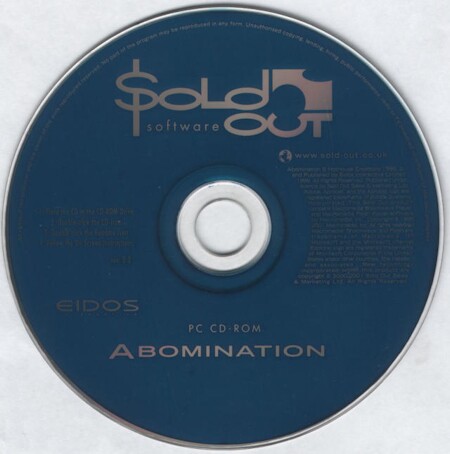 Actual Game
Abomination
The Nemesis Project
1-Click Install
Windows 11, 10, 8, 7, Vista, XP
(Eidos 1999)
MY PROMISE
My games are genuine, install in one step, look, sound and play in Windows 11, 10, 8, 7, Vista and XP like they did in the old days, or your money back. This is my unconditional guarantee for three years.
WHAT IS INCLUDED
This listing includes the original game CD. An on-screen manual is also included. The box is pictured for reference only and is not included.
I will also provide a compatibility CD that will allow the game to run under ALL VERSIONS of Windows 11, 10, 8, 7, Vista and XP, both 32 and 64 bit.
INSTALLATION
One step: Insert my CD and the game will automatically work on your computer. Done. Yes, it's that simple.
Want to play? Click the icon. Want the game off your computer? Click Uninstall. Zero hassle.
TECH SUPPORT
Rapid response technical support for three years is always an e-mail or phone call away.
In the extremely rare event I cannot get this title to work on your system I will take it back for a full refund. All I ask is minimal assistance from you during the troubleshooting process.
The Game
Enough of all these realistic wannabe shooters or strategy games, attempting to create realistic events. With Abomination you know exactly where you stand. It's your paramilitary superelite armed-to-the-teeth squad vs. every goddamn evil thing the creators could think of. As you can judge pretty quickly from some of the adjoining screenshots, Abomination is set in a city with a major growth problem. Faithful religious freaks, weird looking bio-organisms, and some serious population-diminishing odd weeds littering the street. Your objective is to scratch out as many baddies as possible and put a stop to the complete rampage of these hordes of brain-dead mutant "Brood" warrior things.
In true X-Com style, you get your team members which you can equip with whatever you want. There's quite a list of weapons to choose from, most of them the realistic type, though after a while you start going into rail cannons and that sort of stuff. One little gripe here is that setting up the equipment is rather annoying to navigate, as you have one skimpy little bar, and you have to scroll it left and right to choose your weapons, and the only way to see a weapons statistic is to leave the equipment menu, open the document folder, flick to the equipment section, and click on the appropriate item to see its stats. Then you hop over to the map, and you can select your first "incident" area to enter. You enter the area, receive a briefing, and get started. "Getting started" differs with each game because Abomination randomly makes missions.
Most missions are a lot of fun to complete. And that's what counts ladies and gentlemen, the insane amount of fun that can be had from arming guys to the teeth, sending them out onto randomly generated streets and blowing the stuffing out of any kebab zombie broodling bad guys that care to get nasty with you. As an overall description, Abomination could be called a simplified X-Com. Which is a bit of a downer for any real X-Com fan, but good news for all those who weren't really sure of X-Com. The campaign goes on for quite a while with dozens of short killing frenzy missions, with changes every dozen or so missions. Weapons gradually upgrade, characters gain experience, bigger bad guys, you know the stuff. Its simple, it's very much to the point, and it's fun.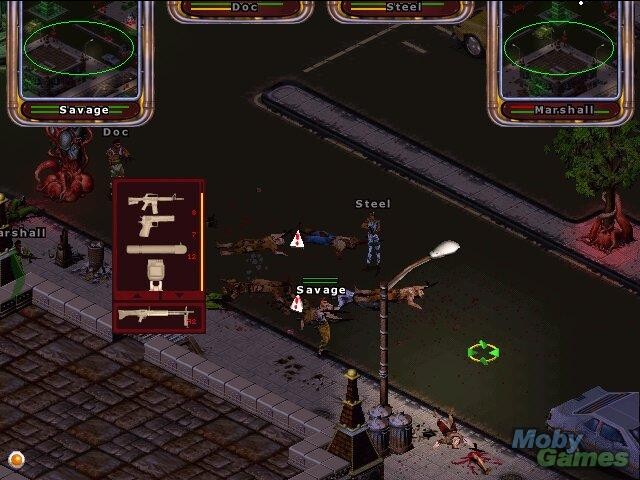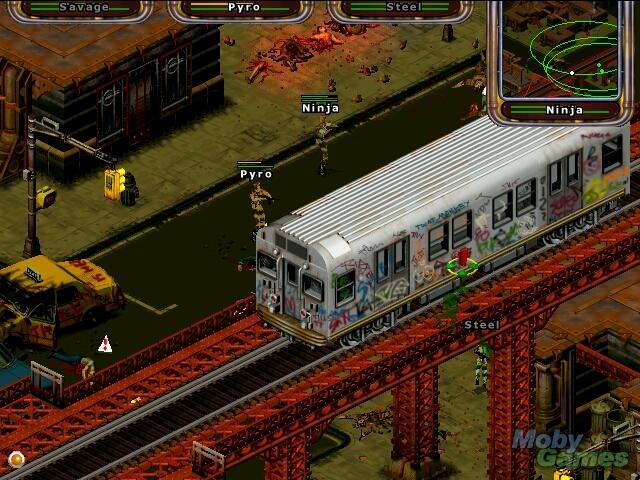 ---
Share this Product