---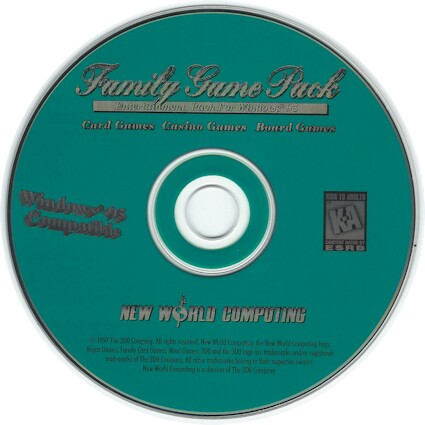 Actual Game
3DO Family Game Pack
Entertainment Pack
for Windows 95
Card Games
Casino Games
Board Games
1-Click Install
Windows 11, 10, 8, 7, Vista, XP
(New World Computing 1997)
MY PROMISE
My games are genuine, install in one step, look, sound and play in Windows 11, 10, 8, 7, Vista and XP like they did in the old days, or your money back. This is my unconditional guarantee for three years.
WHAT IS INCLUDED
This listing includes the original game CD. Online help is available within the games. The box is pictured for reference and is not included.
I will also provide a compatibility CD that will allow the game to run under ALL VERSIONS of Windows 11, 10, 8, 7, Vista and XP, both 32 and 64 bit. Note that Internet play no longer functions.
INSTALLATION
One step: Insert my CD and the game will automatically work on your computer. Done. Yes, it's that simple.
Want to play? Click the icon. Want the game off your computer? Click Uninstall. Zero hassle.
TECH SUPPORT
Rapid response technical support for three years is always an e-mail or phone call away.
In the extremely rare event I cannot get this title to work on your system I will take it back for a full refund. All I ask is minimal assistance from you during the troubleshooting process.
The Game
3DO Company's Family Game Pack is a collection of 26 titles from the world of casinos, cards and traditional board games. An innovative twist to Family Game Pack Royale is the inclusion of a unique rating tracking system during card and board game play. You begin each with a 1000 point rating that is tracked in a manner reminiscent of chess rating systems. Upon completion of each game, your rating is adjusted up or down based on performance and opponents' rating. If your opponent has a higher rating and you win, you gain more points. If a lower rated opponent defeats you, you'll lose more points. The adjustments are on a sliding scale and the system is designed to prevent padding your rating by always playing weaker opponents. Bonus points are awarded for some accomplishments such as amassing a large margin of victory while point adjustments in games requiring a partner depend on average rating strengths against opponents. For games requiring more than two players but not in partnership, winning results in point awards of a 3:1 ratio to losing. All games are tracked and ratings are kept as a running total. Additionally, statistics for each game include wins, losses and percentage and average scores.
The collection includes:
Card Games
Spades
Hearts
Bridge
Gin Rummy
Crazy Eights
Euchre
Whist
Oh Pshaw!
War
Old Maid
Go Fish
Board Games
Chess
Checkers
Backgammon
Reversi
Go
Four in a Line
Chinese Chess
Gomoku
Renju
Casino Games
Blackjack
Video Poker
Craps
Roulette
Slots
Video Keno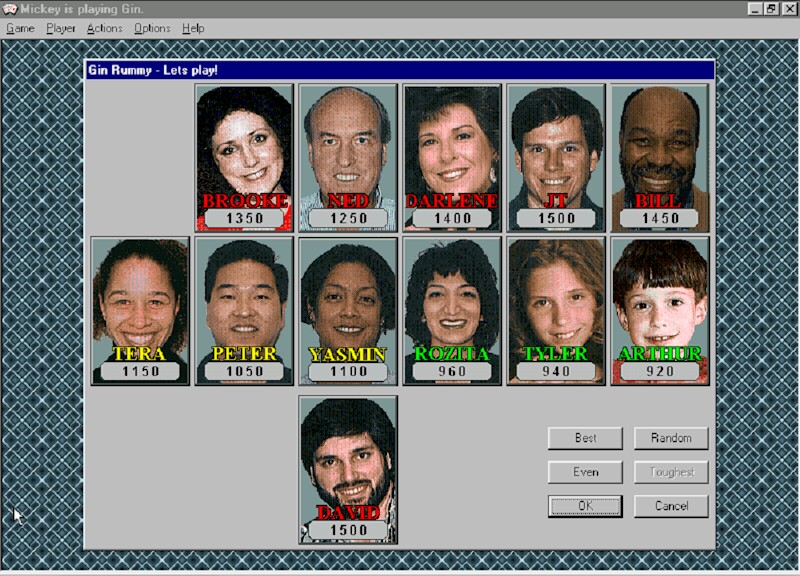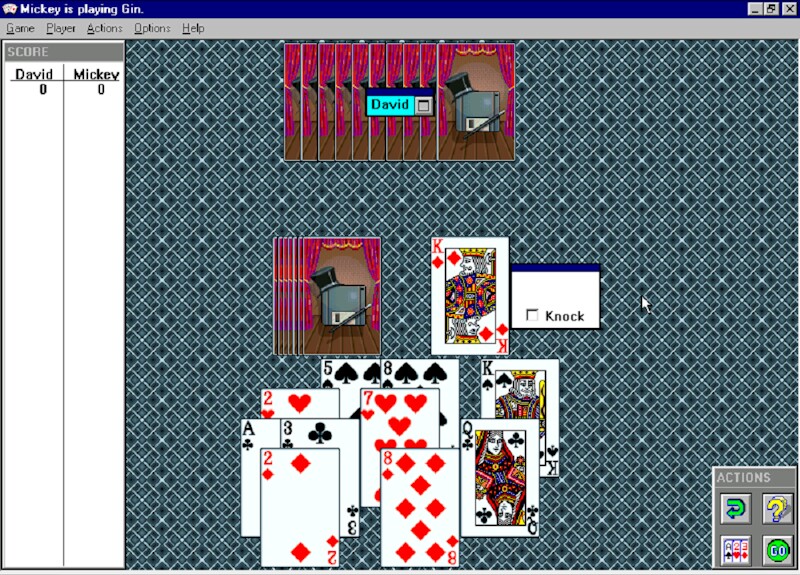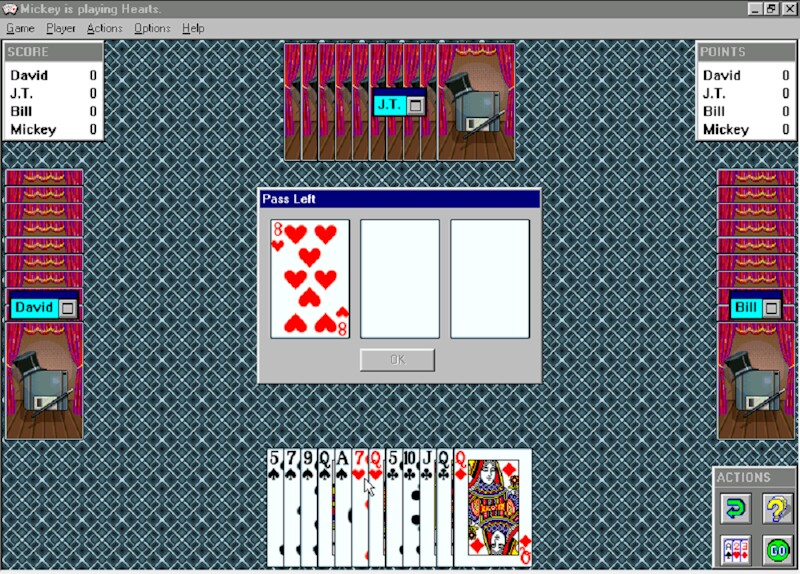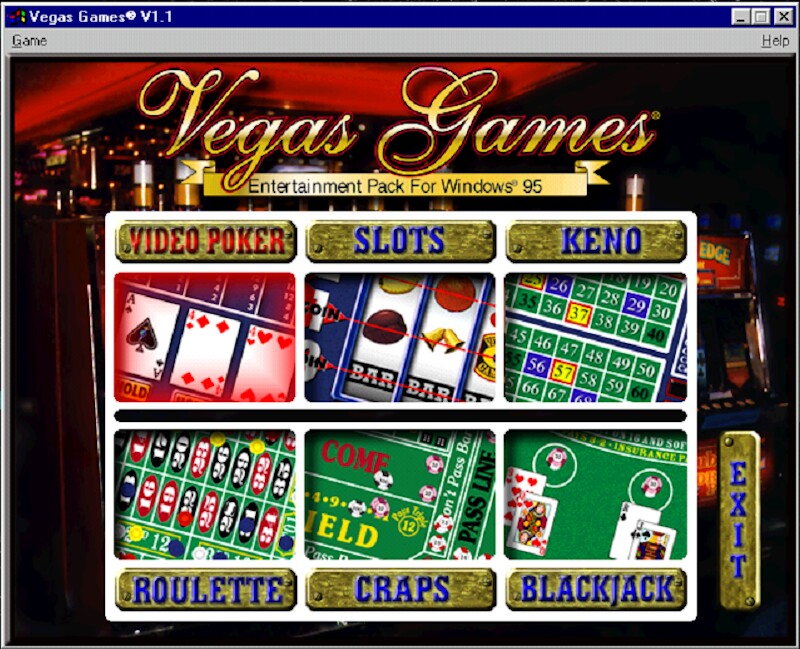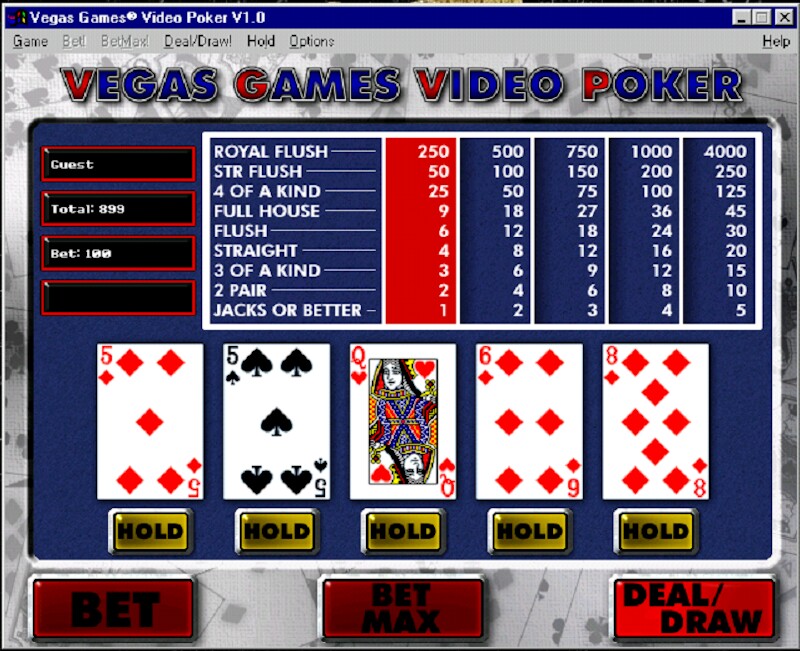 ---
Share this Product