---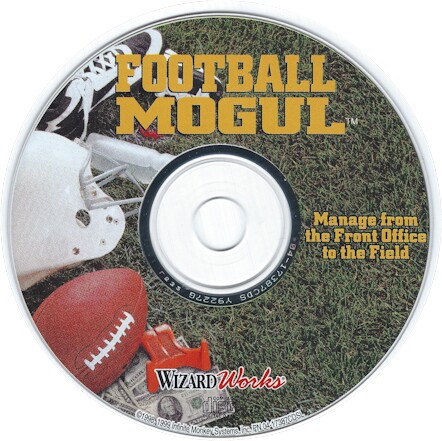 Actual Game
Football Mogul
Original 1998 Edition
1-Click Install
Windows 11, 10, 8, 7, Vista, XP
(WizardWorks 1998)
MY PROMISE
My games are genuine, install in one step, look, sound and play in Windows 11, 10, 8, 7, Vista and XP like they did in the old days, or your money back. This is my unconditional guarantee for three years.
WHAT IS INCLUDED
This listing includes the original game CD. An on-screen printable manual is also included. The box is pictured for reference and is not included.
I will also provide a compatibility CD that will allow the game to run under ALL VERSIONS of Windows 11, 10, 8, 7, Vista and XP, both 32 and 64 bit. Note that network play no longer functions.
INSTALLATION
One step: Insert my CD and the game will automatically work on your computer. Done. Yes, it's that simple.
Want to play? Click the icon. Want the game off your computer? Click Uninstall. Zero hassle.
TECH SUPPORT
Rapid response technical support for three years is always an e-mail or phone call away.
In the extremely rare event I cannot get this title to work on your system I will take it back for a full refund. All I ask is minimal assistance from you during the troubleshooting process.
The Game
Football Mogul puts you in the front office, making decisions on what players to trade, draft, sign and cut. As owner and manager of your own football team (pick your own city and nickname), you make all the player decisions as well as set prices for TV contracts, concessions and tickets. The game engine simulates each game, and you can play a week, a month or a season at a time.
The value of this game is in the enjoyment, not the lack of eye-candy. FM realistically simulates running an NFL team. Player salaries are controlled. Ticket prices. Concessions. Trades. The college draft. It's all here, and Football Mogul does a fantastic job of making you feel like a real GM. It's easy to make a winning team at first, but with rising player salaries, and the salary cap, the game gets tough real fast. Do you save the wily veteran who is a proven winner but wants more money, or the promising but untested backup who will sign for the minimum? The decision is yours.
Not only is the general manager aspect fun, but commissioner mode is a BLAST. You want to coach the expansion Worthington Wildcats? Go ahead and add them. Are the Saints finally tired of the unenthusiastic New Orleans crowd? Do they want to move to Ohio? Go right ahead. Does the salary cap get bumped up every year? It's your call. Almost anything that can happen in the NFL can happen in Football Mogul.
Football Mogul influenced the games of its time. The Madden series, for example, began to feature a "Franchise" Mode, where you get to control a lot of the team, though you don't get as much control as in Football Mogul. Football Mogul is in a class by itself.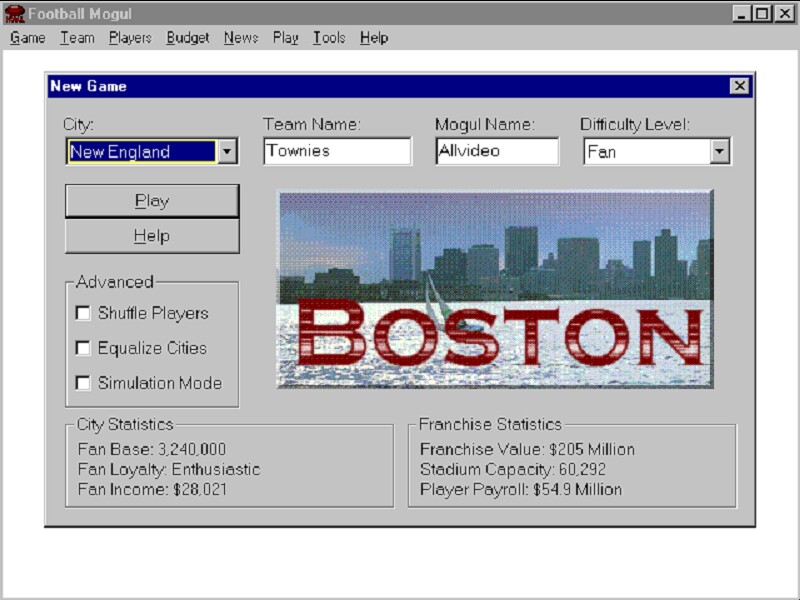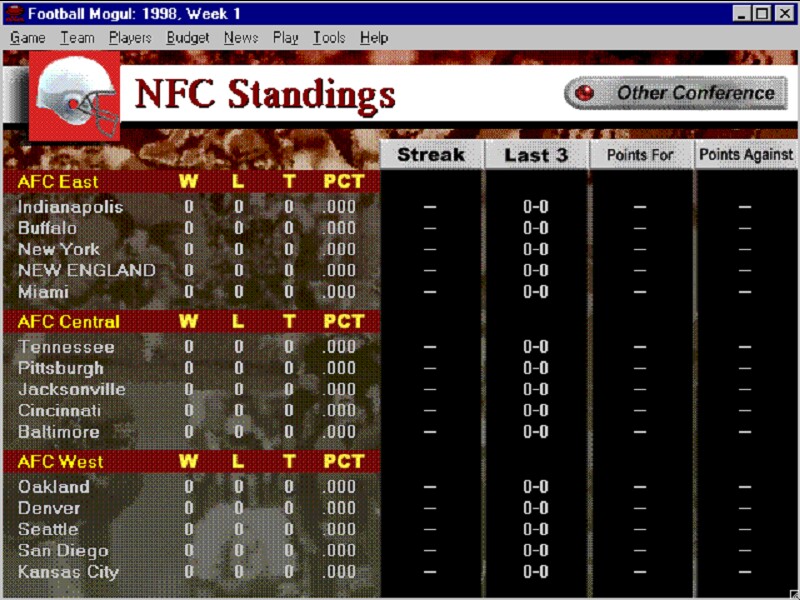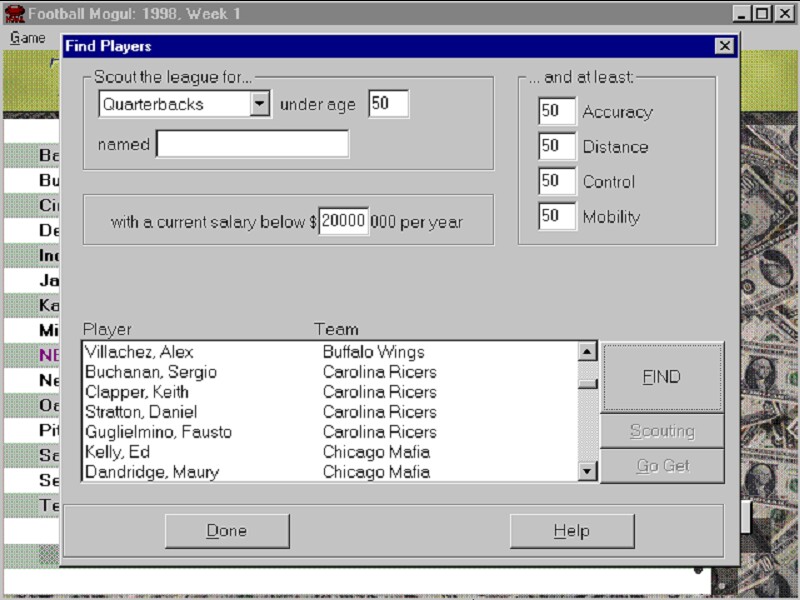 ---
Share this Product