---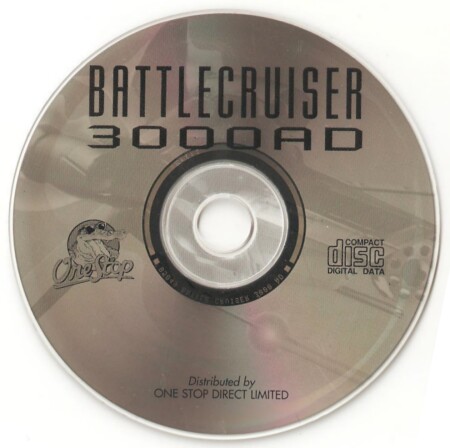 Actual Game
Battlecruiser 3000AD v1
1-Click Install
Windows 11, 10, 8, 7, Vista, XP
(Take Two 1996)
MY PROMISE
My games are genuine, install in one step, look, sound and play in Windows 11, 10, 8, 7, Vista and XP like they did in the old days, or your money back. This is my unconditional guarantee for three years.
WHAT IS INCLUDED
This listing includes the original game CD. An on-screen manual is also included. The box is pictured for reference only and is not included.
I will also provide a compatibility CD that will allow the game to run under ALL VERSIONS of Windows 11, 10, 8, 7, Vista and XP, both 32 and 64 bit. The game has been patched to its final 1.07c version.
INSTALLATION
One step: Insert my CD and the game will automatically work on your computer. Done. Yes, it's that simple.
Want to play? Click the icon. Want the game off your computer? Click Uninstall. Zero hassle.
TECH SUPPORT
Rapid response technical support for three years is always an e-mail or phone call away.
In the extremely rare event I cannot get this title to work on your system I will take it back for a full refund. All I ask is minimal assistance from you during the troubleshooting process.
The Game
Battlecruiser 3000AD is an outstanding free-form space simulation in the true spirit of Elite. The most obvious thing that hits you about the game is its immense scope. In attempting to create what might be an "ultimate" game, the designer went feature-crazy. The heart of the game is the concept of a living galaxy - an arena populated by 12 races over 75 planets and a host of moons, and one in which battles and events constantly unfold independently of the player's actions. It's not unusual to arrive at a starbase in the middle of someone else's war, and you can get involved or just watch the protagonists slug it out. If you can imagine the original concept of the BBC Elite game, then Battlecruiser has the same feeling of freedom but with an order of magnitude more detail. Where Frontier failed, Battlecruiser picks up.
Gameplay is centered around the command of a battlecruiser, a ship with a default crew of 170, four interceptor craft, four shuttles and four ATVs for venturing onto planet surfaces. You have a number of officers, each with various ratings, who assist in certain areas like navigation, prepping flights, damage control, the medical bay, and so on. Alternatively you can carry out all tasks yourself if you wish. Every member of the crew is tracked (though only textually) so if you assign four people to a shuttle expedition they have to move through the ship to get to the shuttle before you can launch it. The level of detail is impressive, the question of course is whether that detail helps the gameplay or whether it's unnecessary baggage.
The game itself plays in two modes - Advanced Campaign Mode (ACM) or Free Flight. The latter allows you to roam the galaxy doing as you please, and is the best way to get used to the game interface (which despite the manual is still quite complex - a tutorial would be useful too!). The ACM mode spews missions at you, giving you more direction, though still allowing free-form play if you wish.?
Battlecruiser 3000AD is one heck of a ride. If you were an Elite or Privateer fan, you definitely must try this game. Even today it looks pretty good.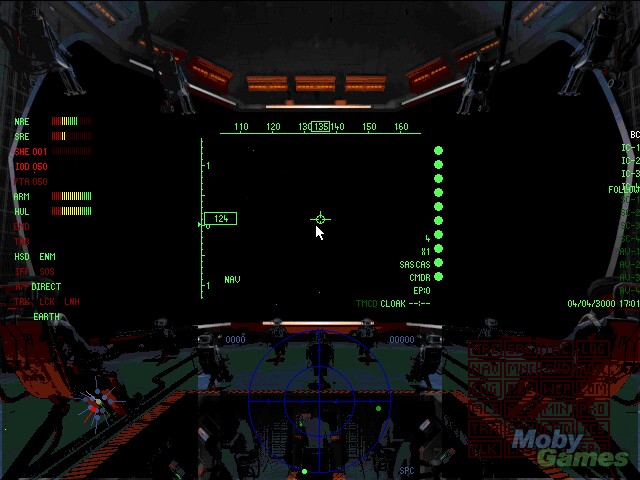 ---
Share this Product