---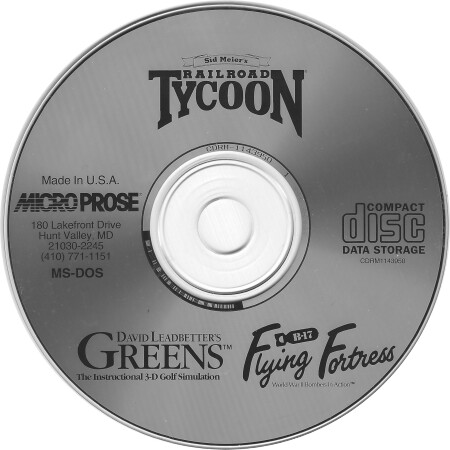 Actual Game
B-17 Flying Fortress
1-Click Install
Windows 11, 10, 8, 7, Vista, XP
(MicroProse 1992)
MY PROMISE
My games are genuine, install in one step, look, sound and play in Windows 11, 10, 8, 7, Vista and XP like they did in the old days, or your money back. This is my unconditional guarantee for three years.
WHAT IS INCLUDED
This listing includes the original game CD. An on-screen manual is also included. The box is pictured for reference only and is not included.
I will also provide a compatibility CD that will allow the game to run under ALL VERSIONS of Windows 11, 10, 8, 7, Vista and XP, both 32 and 64 bit.
INSTALLATION
One step: Insert my CD and the game will automatically work on your computer. Done. Yes, it's that simple.
Want to play? Click the icon. Want the game off your computer? Click Uninstall. Zero hassle.
TECH SUPPORT
Rapid response technical support for three years is always an e-mail or phone call away.
In the extremely rare event I cannot get this title to work on your system I will take it back for a full refund. All I ask is minimal assistance from you during the troubleshooting process.
The Game
1943. The war in Europe rages on. The United States gives men the opportunity to leave the war and go home if they fly twenty-five missions with the US 8th Air Force. Sounds easy, doesn't it? Join a bomber crew, serve for three months at most and then go home? It can't be that bad... But you still have to worry about German anti-aircraft artillery, and of course their mighty Luftwaffe. Twenty-five missions doesn't sound that easy now, does it?
In B-17 you are the commander of one of the most complex planes developed during WWII. Your B-17 contains 10 crew members, performing 10 different jobs. At any time, you can be in the shoes of any *one* of these members. While you are acting for that member, the other 9 do their jobs to the best of their abilities. You can (and should) jump from one crew member to another. You need not be in any crew members shoes: in this case, all 10 members will just do their thing by themselves.
In this way, the game is different from other simulators of the time, in which you fly a ghost plane, where you run from post to post. In this game, the posts really are filled by real crewmen. You can help them (or not), and have them perform other functions as well: repair damaged equipment, perform first aid, take over the job of an injured crewmember (leaving their former post vacant), and so forth.
The game has no strategic component: you have no control over which mission your bomber will be assigned, let alone which missions other bombers will be assigned. Your bombers performance does not affect the course of the war, or anything like that: you just do your job, and try to make it home in one piece.
I really like the way that you can jump from crew member to crew member. This works very naturally, and has a very nice interface. It has the secondary advantage that you need not perform any parts of the simulation that you dislike. Don't like arcade shoot-em-ups? Leave the gunners alone. Don't like navigating? Then don't. Don't like flying? Let the pilot do it.
The game aims for the middle ground between fighter-pilot shoot-em-up arcade games and grand-strategic bomber simulations, and, in my opinion, succeeds admirably. I found myself gripped and engrossed by the game.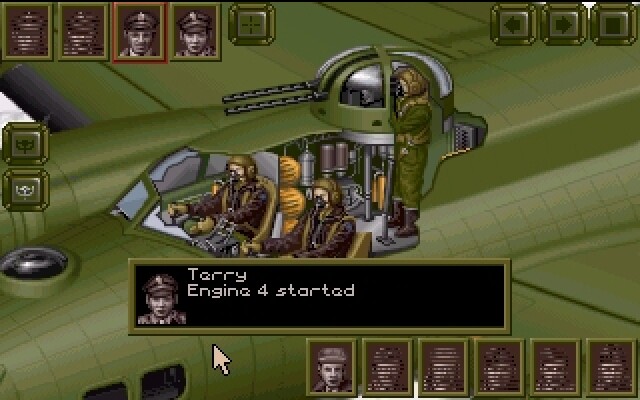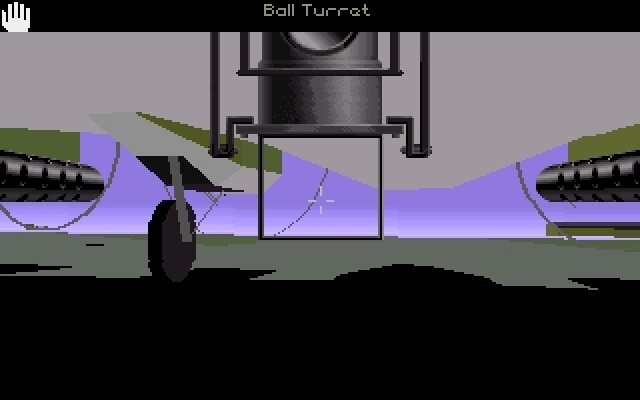 ---
Share this Product