---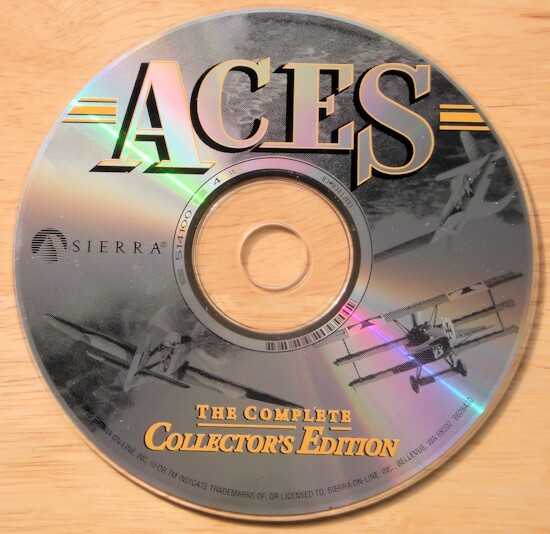 Actual Game
Aces: The Complete
Collector's Edition
A-10 Tank Killer
Aces of the Pacific
Aces Over Europe
Red Baron
Aviation Pioneers 1930-39


1-Click Install
Windows 11, 10, 8, 7, Vista, XP

(Dynamix 1995)
MY PROMISE
My games are genuine, install in one step, look, sound and play in Windows 11, 10, 8, 7, Vista and XP like they did in the old days, or your money back. This is my unconditional guarantee for three years.
WHAT IS INCLUDED
This listing includes the original game CD. On-screen, printable manuals are also included. The box is pictured for reference only and is not included.
I will also provide a compatibility CD that will allow the games to run under ALL VERSIONS of Windows 11, 10, 8, 7, Vista and XP, both 32 and 64 bit.
INSTALLATION
One step: Insert my CD and the games will automatically work on your computer. Done. Yes, it's that simple.
Want to play? Click the icon. Want the games off your computer? Click Uninstall. Zero hassle.
TECH SUPPORT
Rapid response technical support for three years is always an e-mail or phone call away.
In the extremely rare event I cannot get this title to work on your system I will take it back for a full refund. All I ask is minimal assistance from you during the troubleshooting process.
The Games
Red Baron
The sense of being alone in a vast and dangerous sky, unable to talk to anyone by radio, relying on a handful of primitive instruments, flying aircraft equipped with weak engines and even weaker wings - all this comes through powerfully in the legendary World War I flying simulation, Red Baron, by Dynamix. The game still retains the dramatic impact it had when it first hit the stores. I am amazed it has been a full ten years since I first played it.
Dynamix took a lot of time and care with this product. The designers, in fact, virtually rethought the whole concept of flight simulators and created a program that makes it easy for a novice to jump right in and start having fun. Yet Red Baron retains such remarkable depth in its several layers of options that even the most experienced joystick jockeys can find all the challenge they could ask for.
A-10 Tank Killer
A-10 Tank Killer is the first flight simulation to feature the Air Force's much-maligned close air support weapon, the Thunderbolt (better known as the Warthog). Sometimes known as "Death from Above" (with apologies to the Airborne), this plane is capable of destroying any tank in the world. The Army loves it, while the Air Force would like to see it disappear.
The operative words with the A-10 are low and slow. With a top airspeed of only 450 miles per hour, the Warthog is a veritable tortoise compared to most of today's jet aircraft. Most of the fun and challenge comes from flying at the plane's normal attack altitude of 100-400 feet. Version 2.0 (the final form of the game) of A -10 Tank Killer incorporated new flight models that accurately reflect the quirky low-speed handling of the Warthog. By adding a punchy new soundtrack, improved VGA graphics, a nicely revised manual, and scripting seven new scenarios based in Iraq, Dynamix breathed new life into an old friend. With these improvements A-10 Tank Killer was discovered by a new generation of gamers.
Aces of the Pacific
Aces of the Pacific is Red Baron upgraded, and with a kick in the pants. It takes the look and feel of the World War I Red Baron era to the War in the Pacific portion of World War II. Red Baron fans will feel right at home with the look and feel of this one. In fact, you may wonder on your first flight or so, just where the improvements are. They're in the details.
First, there is the rather overwhelming number of options available to you. If there's some scenario you can come up with that's not in here, it'd be hard to imagine, except for actually dropping the atomic bomb.
The ships and planes are lovingly re-created. There are 17 different types of Japanese ships, from carriers to patrol boats, and another 17 different types of American ships. There are a huge number of planes for you to fly, and for the computer to attempt to destroy you with.
In terms of style Aces competed with titles like Chuck Yeager's Air Combat, Secret Weapons of the Luftwaffe, and Battle of Britain. The ability to play both sides of the war and being able to select your type of plane, along with varied and compelling missions, make Aces of the Pacific another winner in the legendary Aces series.
Aces Over Europe
Aces over Europe was probably Damon Slye's best work then to date and included the greatest variety of mission types then seen in a flight simulator. As was then standard Dynamix fare the game included a full-campaign mode in addition to the usual one-time dogfight scenarios. The game itself is obviously one of survival -- you will begin a flying career and try to survive throughout the entire war while assisting the Allied efforts against the Nazis (or reverse history!).
You can of course fly single missions. Things like rail strikes and bridge busting are new here. You can still fly against the top aces of the theater. Germanys Gunther Rall with an astounding 275 kills will certainly give you a good fight. The lowest German ace (Adolf Glunz - 71 kills) is head and shoulders above the highest American ace (Francis Gabreski - 28 kills). This may not be totally indicative of their skill, but you can expect a great time with all the aces.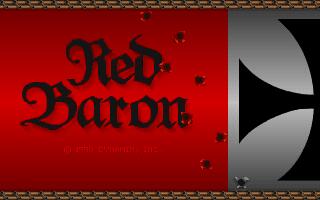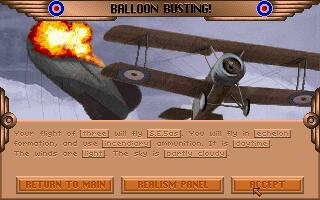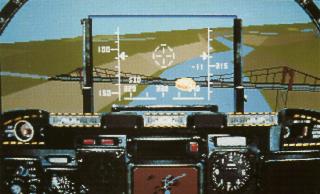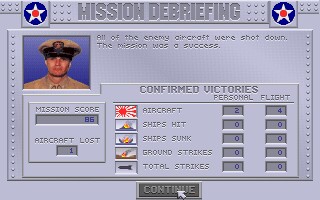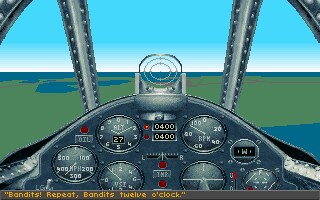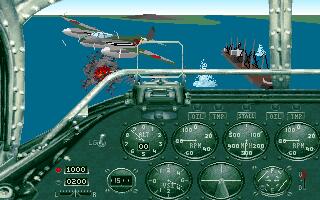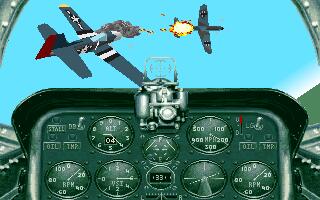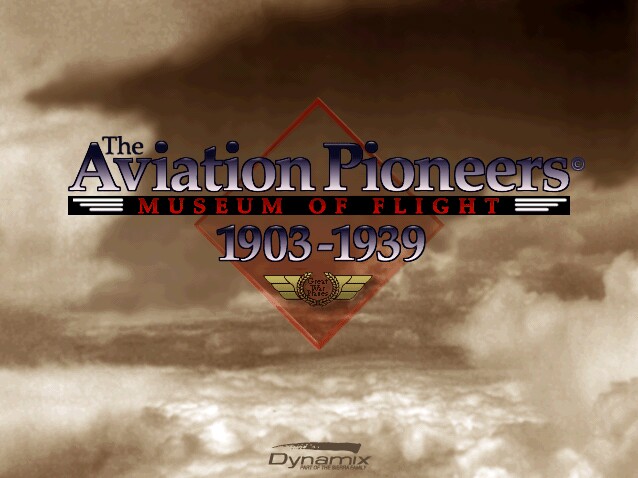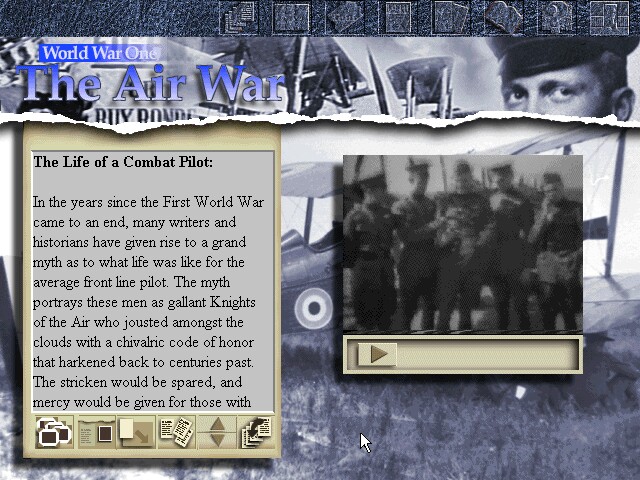 ---
Share this Product