---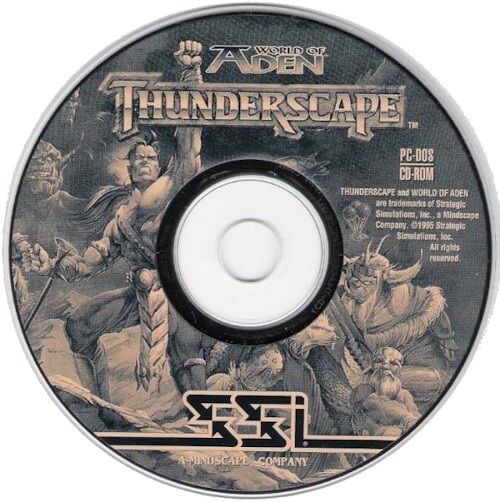 Actual Game
AD&D Thunderscape
1-Click Install
Windows 11, 10, 8, 7, Vista, XP
(SSI 1995)
MY PROMISE
My games are genuine, install in one step, look, sound and play in Windows 11, 10, 8, 7, Vista and XP like they did in the old days, or your money back. This is my unconditional guarantee for three years.
WHAT IS INCLUDED
This listing includes the original game CD. An on-screen manual is also included. The box is pictured for reference only and is not included.
I will also provide a compatibility CD that will allow the game to run under ALL VERSIONS of Windows 11, 10, 8, 7, Vista and XP, both 32 and 64 bit.
INSTALLATION
One step: Insert my CD and the game will automatically work on your computer. Done. Yes, it's that simple.
Want to play? Click the icon. Want the game off your computer? Click Uninstall. Zero hassle.
TECH SUPPORT
Rapid response technical support for three years is always an e-mail or phone call away.
In the extremely rare event I cannot get this title to work on your system I will take it back for a full refund. All I ask is minimal assistance from you during the troubleshooting process.
The Game
S.S.I. went solo, and left TSR's AD&D license behind, when it produced Thunderscape in 1995. Featuring a brand new world, a fresh look, as well as a new set of monsters, items, and locations Thunderscape deserves merit on its own.
A nice combination of the open travel of Ultima Underworld and the quick combat of Lands of Lore, Thunderscape's new interface gives players full freedom of motion in a 3-D world, without making them spend more time learning how to control the game than they do playing it. The intuitive mouse controls will have players zipping through the dark caverns in no time, taking on the worst enemies the nocturnals have to offer.
Once the game drops into combat mode, S.S.I.'s versatile play engine really shines. Each turn, players can choose between the standard combat actions of strike, defend, or retreat, and select from a host of new options including aimed shots, feints, shield bashes, berserking, and many others. The overall effect is to give players as many ways as possible to do exactly what they want to do in battle. Even after several hours spent fighting your way through a maze, the combat system never gets frustrating, thanks to its almost-perfect blend of freedom with ease of use and speed.
Thunderscape creates a vivid new world for players to explore by blending solid 3D animation with great still-screen art and a passable soundtrack. Even for 90s vintage the graphics are pretty good. Blocky, of course, but good. Using a fast-moving story, scores of new character races that include faery-folk, half-man half-animal mutants, goblins, and lizard-people, along with new magic and scores of new skills, Thunderscape provides an RPG experience that is solid entertainment.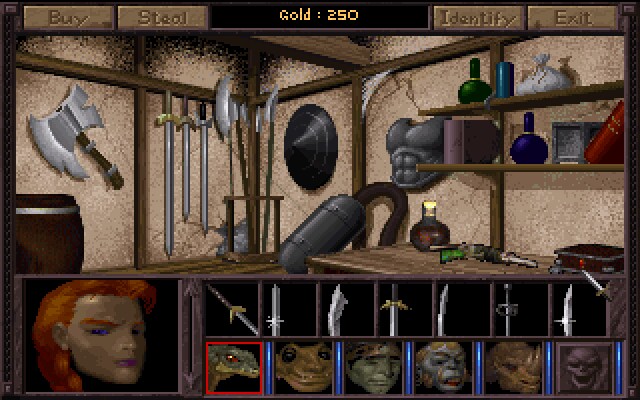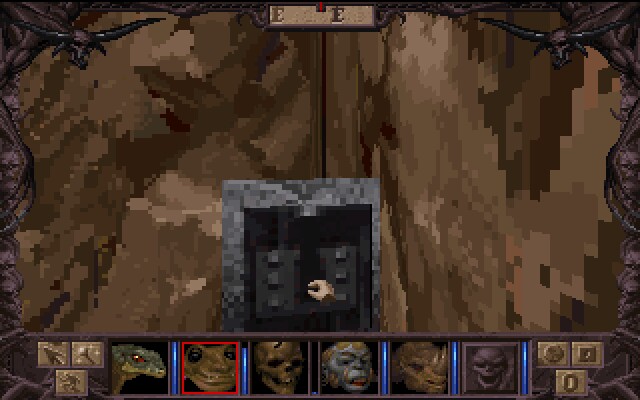 ---
Share this Product