---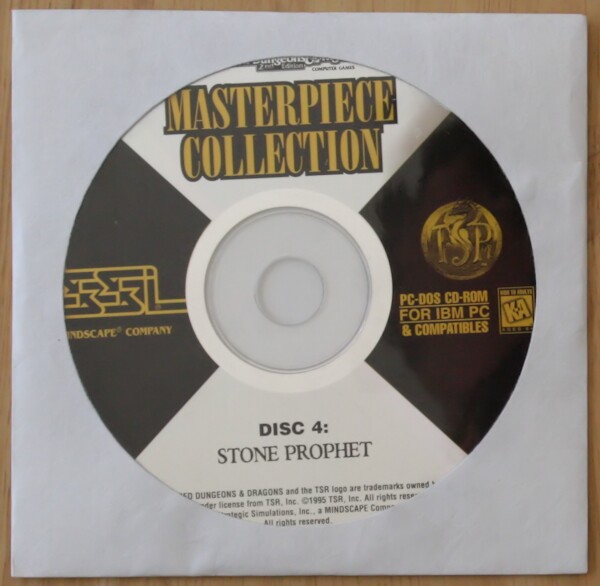 Actual Game
AD&D Ravenloft: Stone Prophet
1-Click Install
Windows 11, 10, 8, 7, Vista, XP
(SSI 1995)
MY PROMISE
My games are genuine, install in one step, look, sound and play in Windows 11, 10, 8, 7, Vista and XP like they did in the old days, or your money back. This is my unconditional guarantee for three years.
WHAT IS INCLUDED
This listing includes the original game CD. An on-screen manual is also included. The box is pictured for reference only and is not included.
I will also provide a compatibility CD that will allow the game to run under ALL VERSIONS of Windows 11, 10, 8, 7, Vista and XP, both 32 and 64 bit.
INSTALLATION
One step: Insert my CD and the game will automatically work on your computer. Done. Yes, it's that simple.
Want to play? Click the icon. Want the game off your computer? Click Uninstall. Zero hassle.
TECH SUPPORT
Rapid response technical support for three years is always an e-mail or phone call away.
In the extremely rare event I cannot get this title to work on your system I will take it back for a full refund. All I ask is minimal assistance from you during the troubleshooting process.
The Game
Ravenloft: Stone Prophet is similar to it's predecessor, Ravenloft: Strahd's Possession, but adds some enhancements and of course a new storyline. This is the second computer role-playing game released revolving around the world of Ravenloft and the last to use this DreamForge first-person engine.
The game engine has been fine tuned to the best the series can offer. The enhancements are well thought out and welcome. A big improvement allows a nearly turn-based function when casting magic spells in combat. In the previous game the user had to mix spell casting and melee combat at a frenetic pace to fend off the bad guys. This time around there's a built in hesitation that allows you to select your spell, then continue on with the battle. Another improvement deals with the ability to use function keys to manipulate inventory items. Simply pressing a function key (1-4) deposits an item or object into the respective character slot, a maneuver that helps in managing missile weapons as well.
You start the game with two main characters, again generating them from scratch or with the generous but somewhat cumbersome option to import your characters from Ravenloft: Strahd's Possession. As in the previous title, you add two non-player character's (NPC) to your party as the game progresses and these are interchangeable as the quest continues.
Character generation still uses the 666 combination from the previous Ravenloft game -- that's the option to choose from six races, six classes and six philosophic alignments with multiple class combinations available. The same six major abilities are tracked that were last seen in Ravenloft: Strahd's Possession and the spell selection has been greatly increased with the addition of about 30 new mage and priest spells.
The interface is basically the same with multiple movement options (arrow, on-screen arrows, freeform mouse or step-by-step movement) and the combat sequence is still a matter of point and click. Most 3-D first-person control glitches have been corrected and the interface runs smoothly.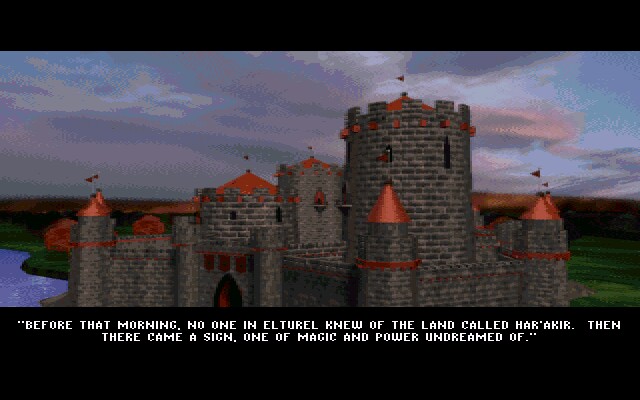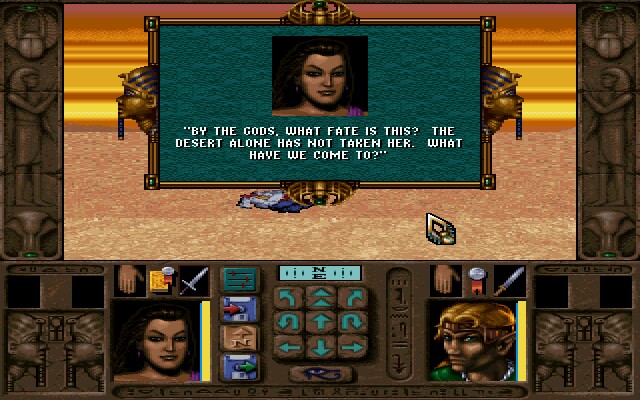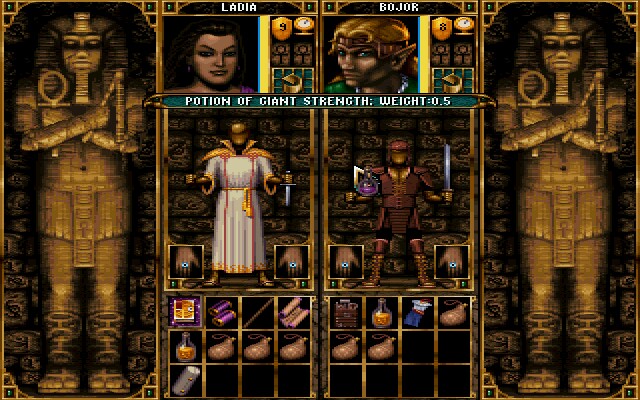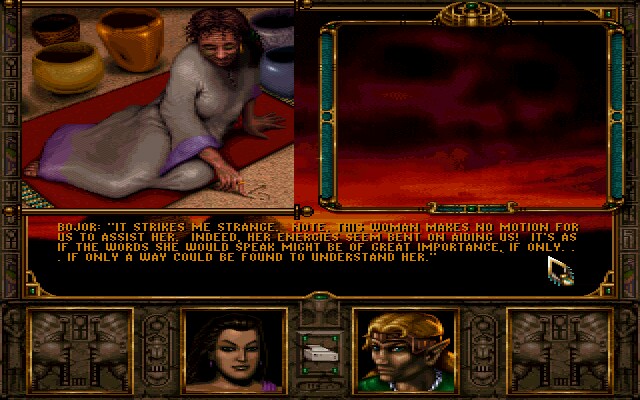 ---
Share this Product