---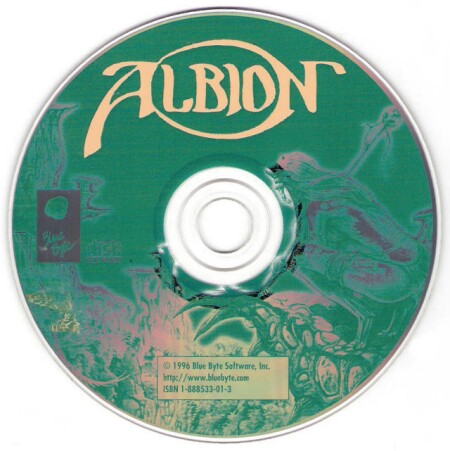 Actual Game
Albion
1-Click Install
Windows 11, 10, 8, 7, Vista, XP
(Blue Byte 1996)
MY PROMISE
My games are genuine, install in one step, look, sound and play in Windows 11, 10, 8, 7, Vista and XP like they did in the old days, or your money back. This is my unconditional guarantee for three years.
WHAT IS INCLUDED
This listing includes the original game CD. An on-screen manual is also included. The box is pictured for reference only and is not included.
I will also provide a compatibility CD that will allow the game to run under ALL VERSIONS of Windows 11, 10, 8, 7, Vista and XP, both 32 and 64 bit.
INSTALLATION
One step: Insert my CD and the game will automatically work on your computer. Done. Yes, it's that simple.
Want to play? Click the icon. Want the game off your computer? Click Uninstall. Zero hassle.
TECH SUPPORT
Rapid response technical support for three years is always an e-mail or phone call away.
In the extremely rare event I cannot get this title to work on your system I will take it back for a full refund. All I ask is minimal assistance from you during the troubleshooting process.
The Game
Blue Byte Software's fantasy role-playing adventure Albion was a refreshing entry in the genre. Set in a vast environment ripe for exploration, namely the planet Albion, you play as Tom Driscoll, a pilot from the mother ship Toronto who crash lands on what was thought to be a barren world. As he discovers quickly, nothing could be further from the truth: Albion is teeming with alien races to interact with, places to explore, rich and varied landscapes, various useful equipment and items with which to build an inventory, and scads of magic and potions available for healing and enhancement of your character's abilities. As you explore, your party can increase by up to five additional members, each with their own inventory (backpacks), which becomes important as inventory size is limited by character strength. This restriction is a bit annoying, as you will constantly strive for the right balance of what items to keep and which to either sell or drop. Gold is the currency used in Albion and unfortunately it is not plentiful--you'll have to sell items at stores, usually for paltry sums, and spend lots of time in the wilderness (beyond town borders) fighting monsters to collect items to sell.
The process of battle in Albion is conducted via a turn-based grid system where you give orders to each of your characters. Each encounter has the potential to be a lengthy affair. A nice feature of combat is that as long as one of your party survives, those who lost all their hit points do not die, but can be revived after battle through potions or magic. In most towns and dungeons, the game switches to first-person perspective and the auto-mapping feature kicks in, whereas when exploring larger outdoor areas an angled third-person view is used to view your party, which moves in single file.
In the end Albion has an effective and absorbing storyline, many interesting NPCs to meet and interact with, involved and varied character development that relies on several factors (skills, experience, etc.), a fully defined alien environment to explore, a myriad of engaging spells to cast, and more. Albion provides an entertaining romp through an alien world and has plenty of classic RPG features to satisfy the wanderlust of most RPG fans.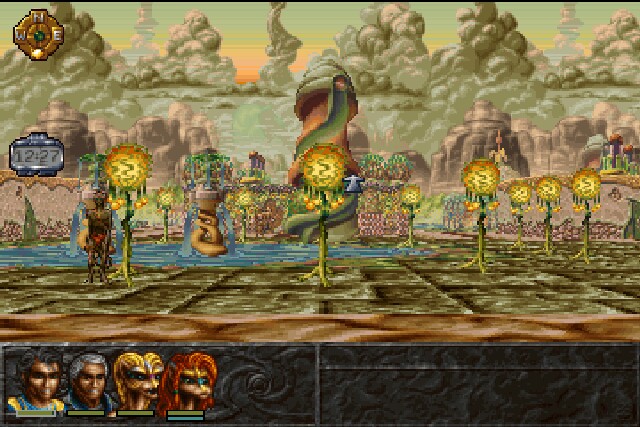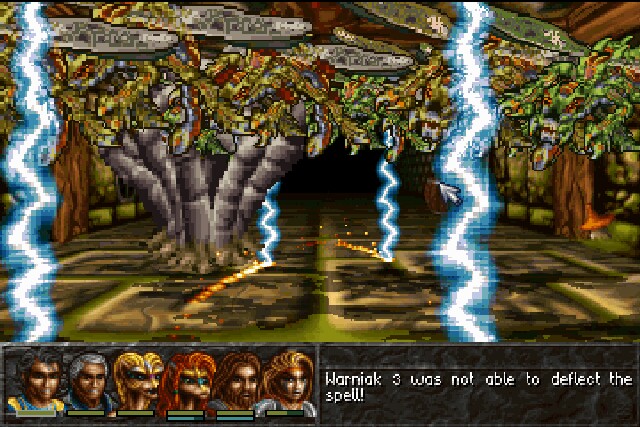 ---
Share this Product