---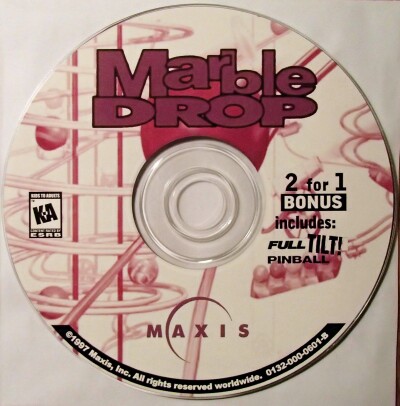 Actual Game
Full Tilt Pinball
Space Cadet
Skulduggery
Dragon's Keep
1-Click Install
Windows 11, 10, 8, 7, Vista, XP
(Maxis 1995)
MY PROMISE
My games are genuine, install in one step, look, sound and play in Windows 11, 10, 8, 7, Vista and XP like they did in the old days, or your money back. This is my unconditional guarantee for three years.
WHAT IS INCLUDED
This listing includes the original game CD. Online help is available within the game. The box is pictured for reference and is not included.
I will also provide a compatibility CD that will allow the game to run under ALL VERSIONS of Windows 11, 10, 8, 7, Vista and XP, both 32 and 64 bit.
INSTALLATION
One step: Insert my CD and the game will automatically work on your computer. Done. Yes, it's that simple.
Want to play? Click the icon. Want the game off your computer? Click Uninstall. Zero hassle.
TECH SUPPORT
Rapid response technical support for three years is always an e-mail or phone call away.
In the extremely rare event I cannot get this title to work on your system I will take it back for a full refund. All I ask is minimal assistance from you during the troubleshooting process.
The Game
In 1995 Cinematronics combined some fancy extras with realistic physics and fantastic visuals and served up a digital pinball simulation that, at the time, was not only beautiful but highly entertaining too. Like many of the pinball sims from the mid 90s, Full Tilt lets you choose between different tables: Space Cadet, Skulduggery, and Dragon's Keep. Unlike the often barren score areas of the competition, though, each table here offers loads of special effects, like ramps and multiball, along with a revolutionary feature that lets you nudge the table up and down and to both sides to change the ball's course in a specific direction. In addition, realistic inertia and friction formulae for ball movement ensure that each table plays just like a dedicated pinball machine.
The graphics in Full Tilt Pinball are richly detailed and colorful. A full table view lets you aim shots and follow the ball better than many other pinball simulations do, although the screen resolution in this mode often causes the visuals to break down a bit. In another step towards realistic play and proper perspective, the designers have added a scaling effect to the ball as it travels further away from the front of the table. Each of the three tables is completely different and offers plenty of graphical goodies such as castles, parrots, and zooming spaceships.
Sound effects in Full Tilt Pinball are also impressive. Digital voices, such as raspy pirate yells or the roar of an angry dragon, enhance the game's atmosphere, and the realistic sounds of the bumpers, flippers, and spinners will make you think you're standing in an early-80's arcade.
The bottom line on Full Tilt Pinball is that it's an entertaining break from the slew of the "blow-everyone's head off" games that flooded the market in the mid 90s. If you want a relaxing, mellow, Zen-like experience, this is a good way to waste a few hours, and it's a lot easier on your knees than yoga or meditation.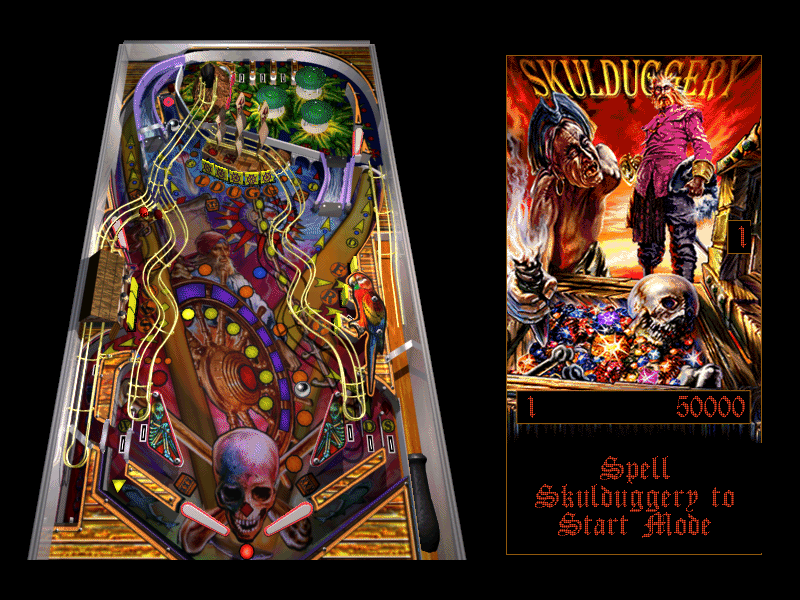 ---
Share this Product