---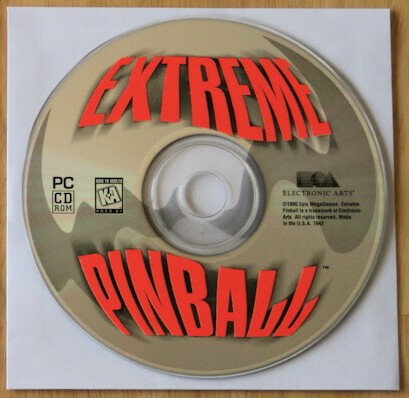 Actual Game
Extreme Pinball
1-Click Install
Windows 11, 10, 8, 7, Vista, XP
(Electronic Arts 1995)
MY PROMISE
My games are genuine, install in one step, look, sound and play in Windows 11, 10, 8, 7, Vista and XP like they did in the old days, or your money back. This is my unconditional guarantee for three years.
WHAT IS INCLUDED
This listing includes the original game CD. An on-screen printable manual is also included. The box is pictured for reference and is not included.
I will also provide a compatibility CD that will allow the game to run under ALL VERSIONS of Windows 11, 10, 8, 7, Vista and XP, both 32 and 64 bit.
INSTALLATION
One step: Insert my CD and the game will automatically work on your computer. Done. Yes, it's that simple.
Want to play? Click the icon. Want the game off your computer? Click Uninstall. Zero hassle.
TECH SUPPORT
Rapid response technical support for three years is always an e-mail or phone call away.
In the extremely rare event I cannot get this title to work on your system I will take it back for a full refund. All I ask is minimal assistance from you during the troubleshooting process.
The Game
Even today, whenever I need a quick action fix, I hop in and play Extreme Pinball. I love all of the tables, but my absolute favorite is the Medieval Knights table with its awesome music and neat effects. Overall, the graphics and music are great - especially knowing how old this game is. Turn up the volume and you'll think you are in an arcade!
Extreme Pinball does not try to actually simulate a real pinball arcade machine. Rather it brings to the game unusual special effects that can only be achieved in a computer game. For instance, during play you will find your ball actually changes color and shape and, sometimes, the way it flies across the table. And it flies fast and furious to keep you constantly busy.
Flipper action is somewhat realistic. Once your ball is "caught" by your flipper, you can position it before plunging it into the play area. The keyboard reaction time and intensity of your touch does seem to effect how hard and fast the ball travels on the board.
You can have up to 8 balls per game and multiple players can play any one game. Each table has its own top scores too.
Extreme Pinball is a fast-paced, surrealistic pinball game that will keep you entertained and challenged for years. Each of the four tables has a unique theme with themed music and appropriate sound effects. None of the tables are alike in any way, so there is variety to keep everyone happy. This is one of those games that may stay on your computer forever, as it has on mine.
The Tables
Rock Fantasy
This table has a very good layout, excellent graphics for the time, smooth ball motion and an appropriate rockin' soundtrack. As you complete the table sign you are given record contracts beginning with Silver Plate, and onto Golden Plate, then Platinum Plate and so on. In keeping with the theme you are given gigs at nightclubs, and the opportunity to travel around the world and play your music. Rock Fantasy has a lighthearted theme with a healthy does of fun to offer you.
Urban Chaos
The brave new world of the future turns out to be a lot like the bad old world of Urban Chaos. The city of Televox 203 (in the future, cities are named for their network addresses) has become isolated from other cities due to communications failures and infrastructure decay. Your task: to restore order by stamping out crime and scoring mondo points.
Urban Chaos is a fast table infected by the Cops and Thieves. The subject matter is darker than most. The play around the table revolves around booking criminals and stopping riots. It is not an easy table, to be sure, best demonstrated by a difficult spiral in the middle of the board. Once again the music perfectly suits the play, and comes at a time when soundtracks to PC pinball sims at last began to mature in substance and style.
Medieval Knights
The table design is the best of the lot, meshing sword & sorcery flavor with good pinball design. Here you are transported to an era centuries past in a quest to breach the Mystic Castle. You will battle bats, trolls, dragons, and other terrors of the Castle. The journey itself will be perilous, as you forge your way through swamps and dark forests, in pursuit of the throne room!
Monkey Mayhem
Astronaut Binford T. Dremmel was on an uneventful intergalactic mission when he accidentally warped through a worm hole and ended up in uncharted space. Out of fuel, he crashed on a mysterious planet known only as the Monkey Planet. When he stumbled from the wreckage of his ship, he was taken prisoner by alien chimps!
As Dremmel, you must gather tools to help you survive and repair your ship. If you can activate the Brapper (a huge board, that when pulled back far enough, will fire the spaceship along the rocket path and away from the Monkey Planet) with the aid of some friendly hamsters, Dremmel may someday return to Earth with a story that will guarantee him millions on the talk show circuit...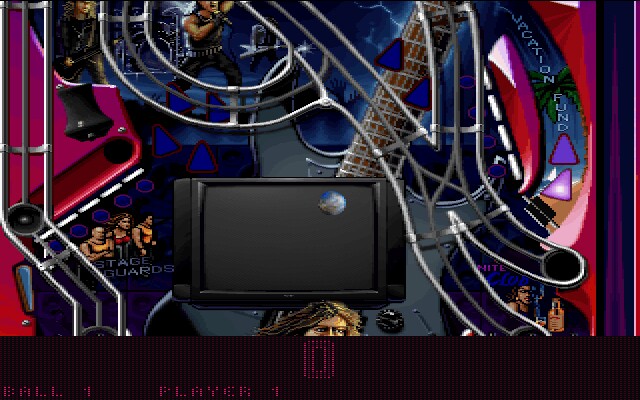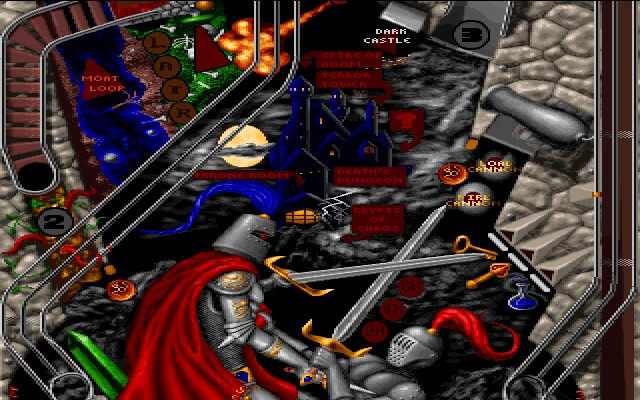 ---
Share this Product