---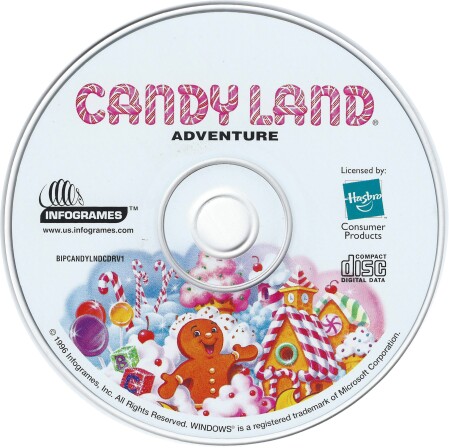 Actual Game
Candy Land Adventure
1-Click Install
Windows 11, 10, 8, 7, Vista, XP
(Hasbro 1996)
MY PROMISE
My games are genuine, install in one step, look, sound and play in Windows 11, 10, 8, 7, Vista and XP like they did in the old days, or your money back. This is my unconditional guarantee for three years.
WHAT IS INCLUDED
This listing includes the original game CD. An on-screen manual is also included. The box is pictured for reference only and is not included.
I will also provide a compatibility CD that will allow the game to run under ALL VERSIONS of Windows 11, 10, 8, 7, Vista and XP, both 32 and 64 bit.
INSTALLATION
One step: Insert my CD and the game will automatically work on your computer. Done. Yes, it's that simple.
Want to play? Click the icon. Want the game off your computer? Click Uninstall. Zero hassle.
TECH SUPPORT
Rapid response technical support for three years is always an e-mail or phone call away.
In the extremely rare event I cannot get this title to work on your system I will take it back for a full refund. All I ask is minimal assistance from you during the troubleshooting process.
The Game
Candy Land used to be a game that taught only color matching and counting. In 1996 Hasbro brought us Candy Land Adventure, which allows players to rescue King Candy from Lord Licorice and his imprisonment in the castle.
The game is made to get players into the story, and the adventure right from the start. Players start at Mr. Pop's Sweet Shop, which is just about out of candy. If this continues, he tells the players, he might have to close his shop! Who should show up but Captain Cookie, the Gingerbread Man? He explains that King Kandy has been imprisoned by the vile Lord Licorice and he needs your help to free him. One click and the players are transported to Candy Land!
Players wind up at the castle, where they are told what Gloppy wants to help free King Kandy. Six candies to eat. From there, players can go to any of the six lands on the map. From time to time, they can return to feed Gloppy the candies they have collected, or get all six candies first. If they are lucky, sometimes if they return to feed Gloppy a candy (before they get all six), they will find the Gumdrop Pass, which will reward them with an extra piece of candy that they can feed to Gloppy.
This is an engaging game with adorable characters. Even Lord Licorice is cute in a villainous way. The games are simple enough not to slow players down for overly long, yet enable players to learn skills such as sorting by size, the alphabet, and shapes, just to mention a few. For children who are used to playing the game Candy Land, this is a logical next step that can provide kids with hours of play.
If you have toddlers who enjoy playing the board version of this game, this is an excellent game to purchase. It can even extend the enjoyment of the board game to a great degree. Admirably suited for children 3-6, this is one of the best game conversions of the 90s.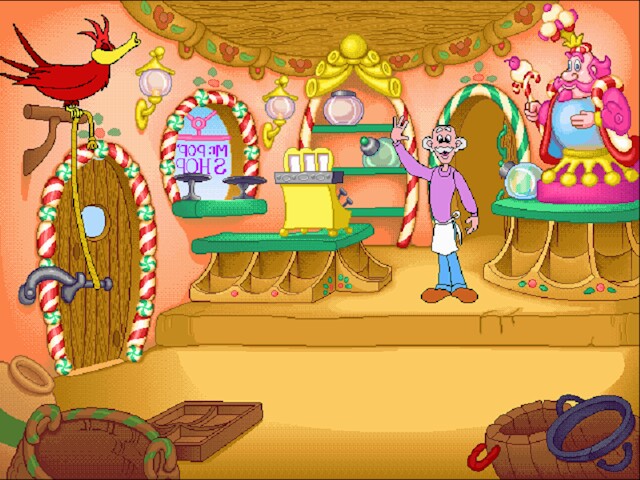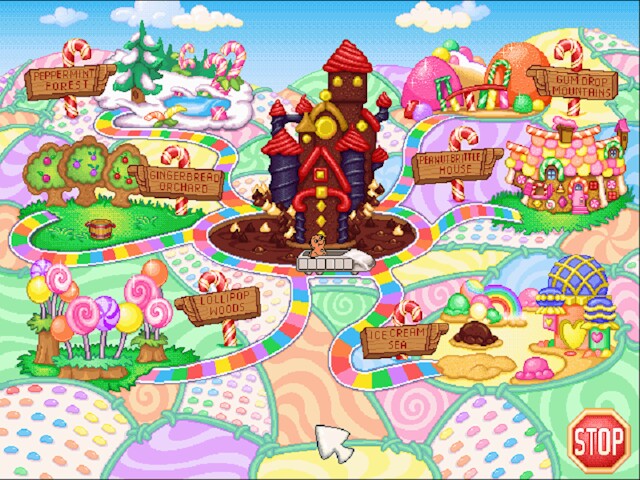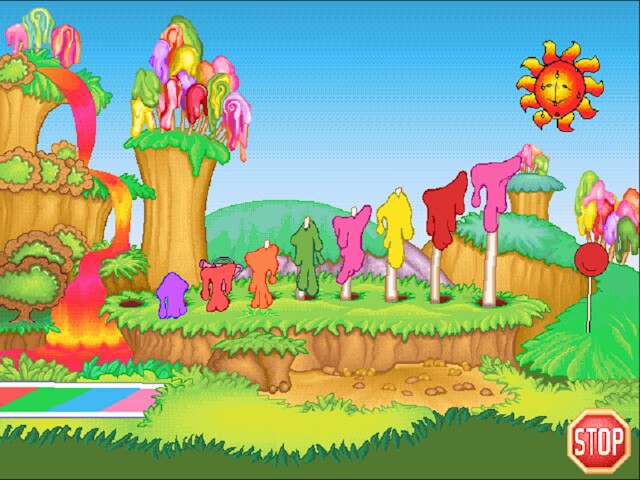 ---
Share this Product