---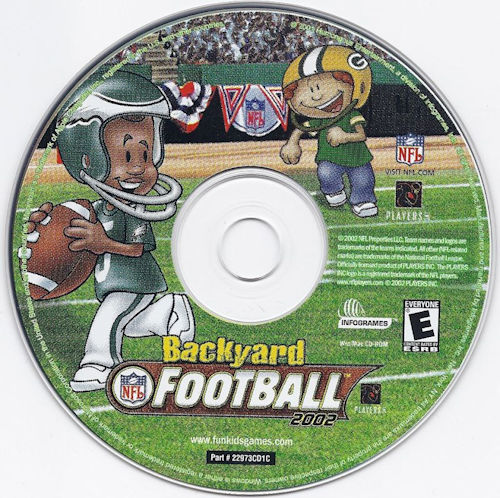 Actual Game 
Backyard Football 2002
1-Click Install
Windows 11, 10, 8, 7, Vista, XP
(Humongous 2001)
MY PROMISE
My games are genuine, install in one step, look, sound and play in Windows 11, 10, 8, 7, Vista and XP like they did in the old days, or your money back. This is my unconditional guarantee for three years.
WHAT IS INCLUDED
This listing includes the original game CD. An on-screen printable manual is also included. The box is pictured for reference and is not included.
I will also provide a compatibility CD that will allow the game to run under ALL VERSIONS of Windows 11, 10, 8, 7, Vista and XP, both 32 and 64 bit. Note that printing is no longer supported. Also game controllers will not function. The game supports mouse and/or keyboard control.
INSTALLATION
One step: Insert my CD and the game will automatically work on your computer. Done. Yes, it's that simple.
Want to play? Click the icon. Want the game off your computer? Click Uninstall. Zero hassle.
TECH SUPPORT
Rapid response technical support for three years is always an e-mail or phone call away.
In the extremely rare event I cannot get this title to work on your system I will take it back for a full refund. All I ask is minimal assistance from you during the troubleshooting process.
The Game
Backyard Football, a Humongous Entertainment and Infogrames release for the PC, couples the excitement of football with a joyous kids version of the game into a product that features big league players with familiar Backyard names in a game that is tackling fun and blitzing entertainment.
As with most Backyard titles, this game features the commentary of Sunny Day. This time she is joined by Chuck Downfield, the maestro of the mouthpiece.
When it comes to game play, and entertainment, this game is as finely tuned as the 2001 St. Louis Rams' offense. The game transforms the up-town game play of a Madden 2001 game to the backyard with youngsters, even several younger versions of NFL stars, performing the routes and blocking schemes in an action-packed format.
The graphical elements of this game are very good for the time. The animations are first-rate – bearing in mind the style of the game play – and the play-by-play commentary is up to Humongous' high standards. There are 10 kid-size versions of pro players, 31 NFL teams and logos represented, and even touchdown dances.
As with most of the Backyard titles, you begin in the clubhouse. From that point you can create a profile (as in a coach's name), create your team and embark on a grueling schedule that includes practicing against robots, an exhibition game or the season play.
You can, of course, pick a weather condition, factor in fatigue and weather conditions, but the simple (seemingly) task of calling plays and executing them relies on field recognition, and adept selection of the controller's elements. This is not – even at the elementary difficulty levels – an easy game to master.
The game comes with an assistant coach mode, which enables less experienced players the opportunity to call the plays, then let the computer control portions of the actual play that are tough – like hitting that wide receiver on a fly pattern.
Backyard Football 2002 is a very nice program that packs the fun of sports and football into a format that will appeal to all.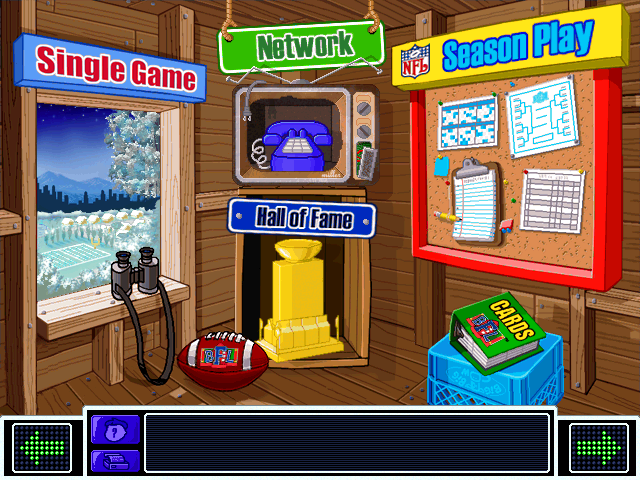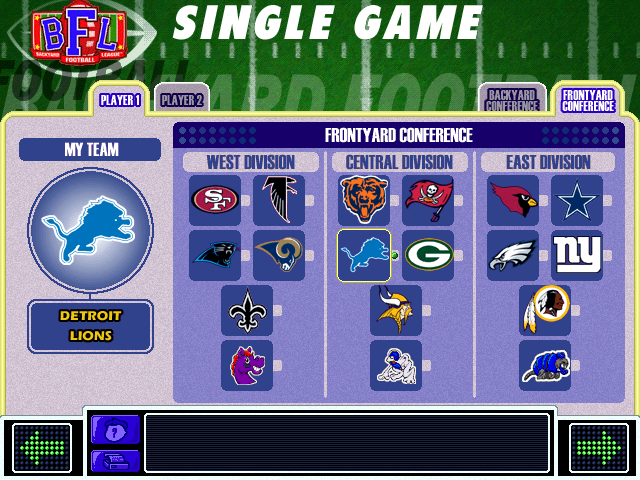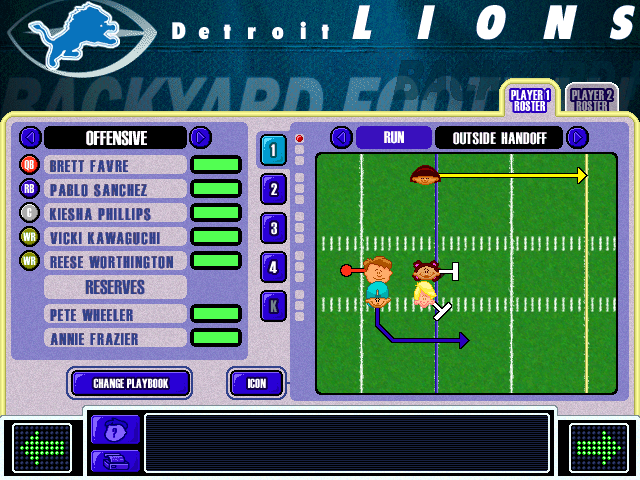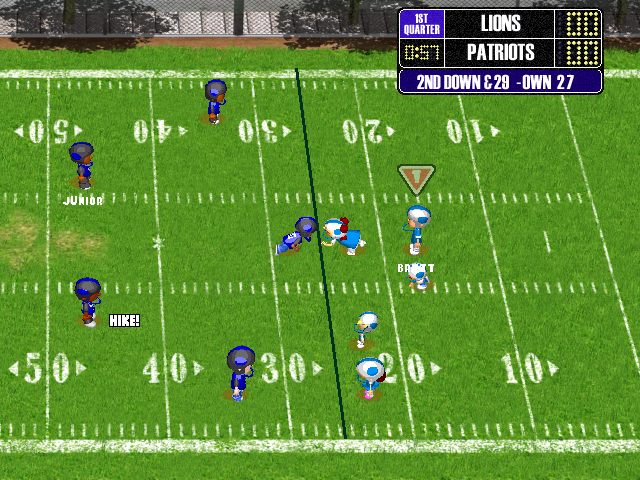 ---
Share this Product