---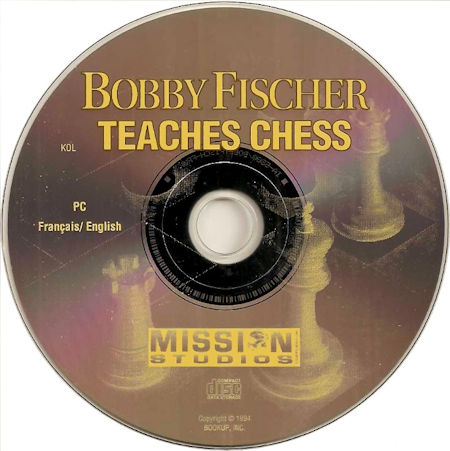 Actual Game 
Bobby Fischer Teaches Chess
CD Tutorial Version
1-Click Install
Windows 11, 10, 8, 7, Vista, XP
(Mission 1994)
MY PROMISE
My games are genuine, install in one step, look, sound and play in Windows 11, 10, 8, 7, Vista and XP like they did in the old days, or your money back. This is my unconditional guarantee for three years.
WHAT IS INCLUDED
This listing includes the original game CD. An on-screen printable manual is also included. The box is pictured for reference and is not included.
I will also provide a compatibility CD that will allow the game to run under ALL VERSIONS of Windows 11, 10, 8, 7, Vista and XP, both 32 and 64 bit. This is the CD version of the game with an illustrated history of chess and 500 Bobby Fischer matches. Note that printing is not supported.
INSTALLATION
One step: Insert my CD and the game will automatically work on your computer. Done. Yes, it's that simple.
Want to play? Click the icon. Want the game off your computer? Click Uninstall. Zero hassle.
TECH SUPPORT
Rapid response technical support for three years is always an e-mail or phone call away.
In the extremely rare event I cannot get this title to work on your system I will take it back for a full refund. All I ask is minimal assistance from you during the troubleshooting process.
The Game
This is one of the best instructional chess game ever made, Bobby Fischer Teaches Chess is based on the excellent book of the same name.
Bobby Fischer is to chess what Michael Jordan was to basketball. Winner of the United States Chess Championship by age 14 (the youngest player ever to do so), International Grandmaster the following year, and the first American to win the coveted World Chess championship, Fischer is reputed to be the strongest player the world has ever seen.
With excellent tutorials and a challenging AI, BFTC will appeal both to children who are learning the game, as well as intermediate-level players who want to improve their skills. While not as animation-rich as Interplay's Battle Chess 4000 which were released during the same period, BFTC nevertheless has a lot to recommend it. Among the game's highlights are the 300 self-paced, interactive lessons developed with Fischer's help. The lessons explain the rules of the game; the elements of checkmate; back-rank mates, defenses, and variations; displacing defenders; and attacks on enemy pawn covers. All strategies are based on Fischer's insights.
The illustrated chess lessons are sequenced, building on moves and principles learned previously. The program grades your progress by evaluating your answers to questions based on course content. Unfortunately, an incorrect answer may elicit a humiliating round of laughter instead of a simple, "No, try again." As an added bonus (missing in the CD-rip version), the game includes a digitized version of Fred Wilson's "Picture History of Chess," a great book that provides more than 300 photographs and commentaries describing important events in the game's history. Unfortunately, the text isn't hyperlinked or cross-indexed.
The game proper lets you play against the computer at 10 levels of play (with or without a timer). You can also watch the computer compete against itself. Features common to chess games are all here, including hint and undo move. A neat feature is the "Show Book Moves" option, which tells the game's chess engine tries to play a series of predefined moves at the beginning of each new game. Although the board is presented in bland 2D graphics, it is more than adequate. While you cannot play against another human, you can set up the board to play any legal position so you can solve particular chess problems or test different endgame positions.
An optional "Author Mode" lets teachers or chess coaches create custom lessons and chess tutorials. Last but not least, players can study 570 Fischer matches by watching each game replayed in 2-D or 3-D mode. You can manually control contest playback (move by move) or choose the Animate Game option to watch moves made automatically.
In summary, BFTC has a plethora of excellent tutorial options that make it ideal for a novice or intermediate player. It won't develop your chess-playing skills overnight, but if you are interested in learning how a chess master thinks, BFTC teaches you effectively how to analyze chess problems and strategies to the point where you can really improve your skills.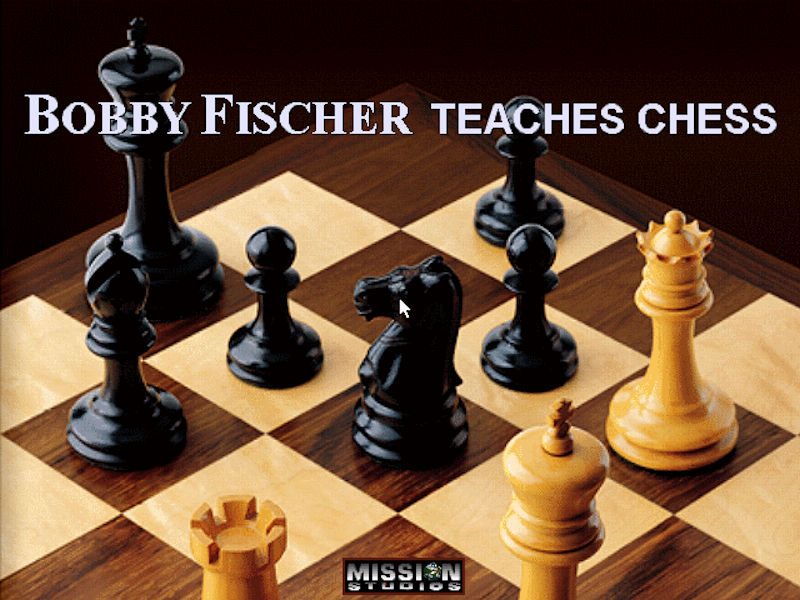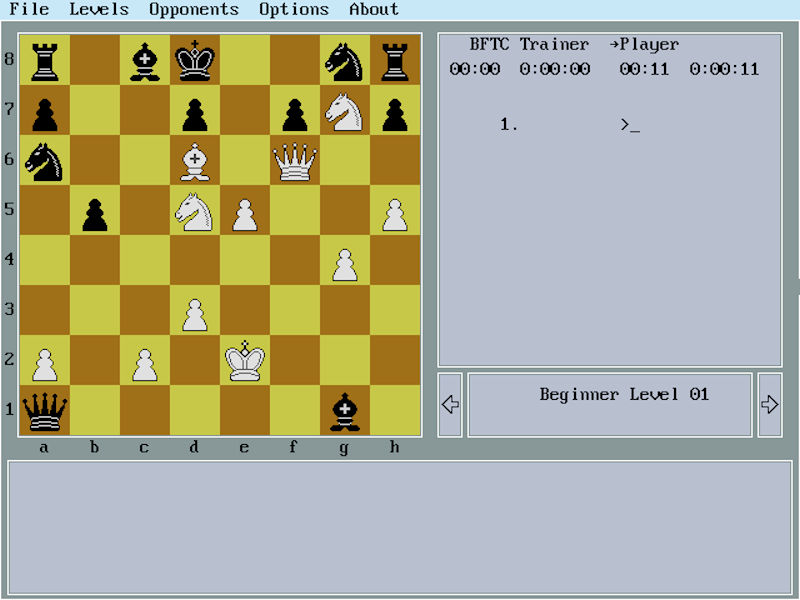 ---
Share this Product