---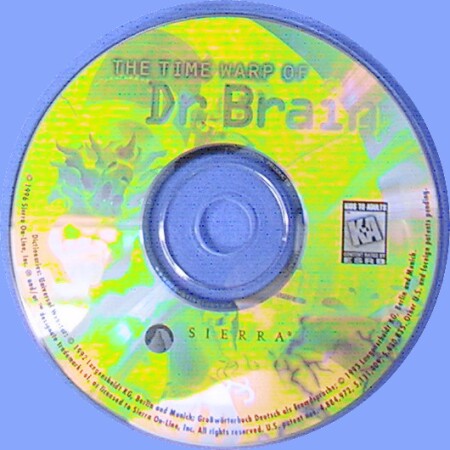 Actual Game 
The Time Warp of Dr. Brain
1-Click Install
Windows 11, 10, 8, 7, Vista, XP
(Sierra 1996)
MY PROMISE
My games are genuine, install in one step, look, sound and play in Windows 11, 10, 8, 7, Vista and XP like they did in the old days, or your money back. This is my unconditional guarantee for three years.
WHAT IS INCLUDED
This listing includes the original game CD. Online help is available within the game. The box is pictured for reference and is not included.
I will also provide a compatibility CD that will allow the game to run under ALL VERSIONS of Windows 11, 10, 8, 7, Vista and XP, both 32 and 64 bit.
INSTALLATION
One step: Insert my CD and the game will automatically work on your computer. Done. Yes, it's that simple.
Want to play? Click the icon. Want the game off your computer? Click Uninstall. Zero hassle.
TECH SUPPORT
Rapid response technical support for three years is always an e-mail or phone call away.
In the extremely rare event I cannot get this title to work on your system I will take it back for a full refund. All I ask is minimal assistance from you during the troubleshooting process.
The Game
Timewarp is the fourth game in Sierra's Dr. Brain series. Dr. Brain is trapped in the time-space continuum and you travel through the ages along with him. You'll go from directing cell division in the 'Primordial Soup' to solving logic puzzles in the future with 'Brainwaves'. To complete the game and bring Dr. Brain back from his trip through time, you must complete all of the levels of each puzzle game.
In a nutshell Dr. Brain is pure puzzle pandemonium. There are a great variety of games here and although the main target audience seems to be about age 10 to middle teens, the puzzles are challenging enough to interest adults as well. One of the puzzles, 'Caveman Rock', requires that you arrange segments of music in the correct order to create a predetermined tune. Another, 'Gridlock', has you direct traffic to guide hovercrafts safely to their homes. Other puzzles deal with spelling, logic, sequencing and patterns.
Some of my favorite games are the logic ones, called 'Brainwaves'. For example, you use deductive reasoning to match individuals with what they had for breakfast or which car they drive. The clues give you information such as 'Shelly and Ian both like cereal for breakfast' and 'Mr. Jenson does not drive the blue car'. I love this stuff. Mensa here I come, after all this practice.
The graphics for Dr. Brain are quite good. I particularly like the lizard from Lizards & Eggs. The voice of Dr. Brain might get on your nerves but I found that as soon as I was ready to wring his little CG neck he would come out with a quip that would actually make me laugh, or at least smile. The controls are simple to use and getting from one game to another is a cinch.
One nice feature is you can switch back and forth between puzzles. You don't have to complete one before moving on to the next. This is perfect for those of us with short attention spans. You can skip around playing a bit of one game and a bit of another. They all use slightly different mental muscles (in the manual it tells you which parts of the brain you are exercising with each puzzle), so if you play them all you will have had quite a noodle workout. There are three levels of difficulty for all of the games. If you found that the puzzles weren't difficult enough at the genius level (unlikely), you might want to go back to the beginning and play them all in German or French and brush up your language skills. Speaking of language skills, the 'Scrabble type' game called 'Monkey See Monkey Do' can be played entirely with sign language letters at the genius level.
Dr. Brain is an engaging puzzle game. From what I've heard and seen, this game is the most innovative in the series. Prepare to get lost on the space-time continuum.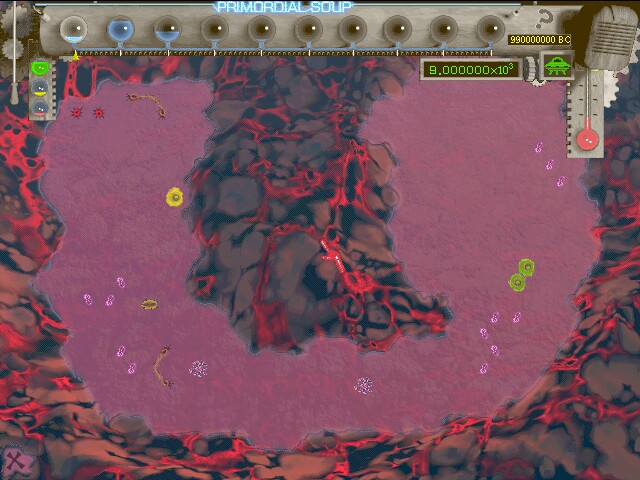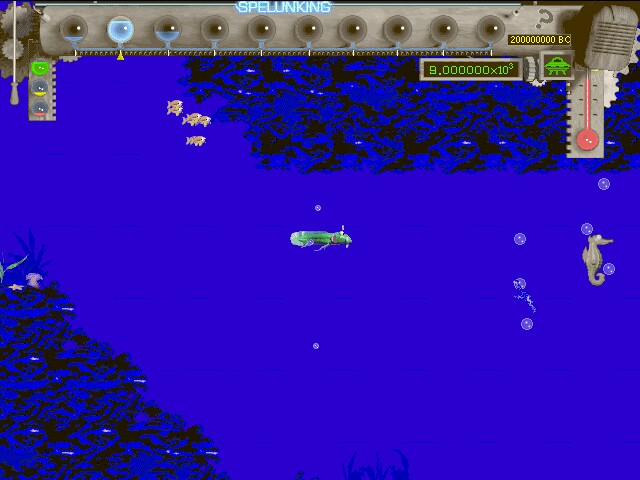 ---
Share this Product