---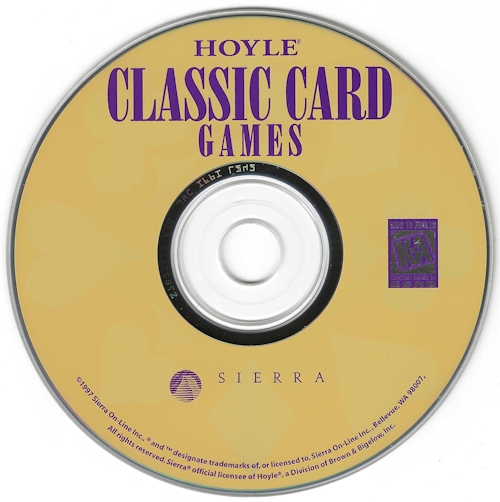 Actual Game 
Hoyle Classic Card Games 1997
1-Click Install
Windows 11, 10, 8, 7, Vista, XP
(Sierra 1997)
MY PROMISE
My games are genuine, install in one step, look, sound and play in Windows 11, 10, 8, 7, Vista and XP like they did in the old days, or your money back. This is my unconditional guarantee for three years.
WHAT IS INCLUDED
This listing includes the original game CD. The box is pictured for reference and is not included.
I will also provide a compatibility CD that will allow the game to run under ALL VERSIONS of Windows 11, 10, 8, 7, Vista and XP, both 32 and 64 bit. Note that Internet based play is no longer supported. This version does not include the background musical soundtrack
INSTALLATION
One step: Insert my CD and the game will automatically work on your computer. Done. Yes, it's that simple.
Want to play? Click the icon. Want the game off your computer? Click Uninstall. Zero hassle.
TECH SUPPORT
Rapid response technical support for three years is always an e-mail or phone call away.
In the extremely rare event I cannot get this title to work on your system I will take it back for a full refund. All I ask is minimal assistance from you during the troubleshooting process.
The Game
Hoyle's '97 card game compilation is familiar to Classic Board Games. Not in the sense that you'll find Chess or Checkers bundled here, but rather in the interface, sounds, visuals and customization. This form of imitation is actually to the game's benefit, as Classic Board Games was quite an impressive package overall. Again you have a choice between a simple but functional home menu listing, a cozy cabin (with seasonal changes outside) that serves the same purpose, or a zany spaceship. It's worth noting that all of the card games found here go by their real-world names and rulesets, since neither War nor Poker have ever been definitively licensed.
As always, you get the prerequisite tutorials for each game in the help file, an added convenience for beginners. The package has a collection of twelve card games: Crazy Eights, War, Bridge, Poker, Hearts, Pyramid, Gin Rummy, Euchre, Old Maid, Klondike, Cribbage and Spades. They're not all as complex as you'd think. War is simply a matter of flipping a card higher than that of your opponent, and all you do is click on your deck till one side runs dry (you take the other guy's card when your is higher, steadily thinning out his deck). You might have even played some of these games without even being aware of it. Crazy Eights, a game that originated in China, plays a lot like Dominoes, with the object of discarding your cards in a central, matching deck and with eights acting as wildcards.
Poker, played only in 5 Card Draw, has an added betting system for it to work, handing you a sum of $5000 for each session (this figure always resets, making previous earnings or losses irrelevant). Cribbage traces its origins to 17th century Britain and is a cross between a card and board game. Klondike is essentially a Solitaire game with a few added restrictions.
There's little not to recommend here outside the limited Poker variations, which could have at least included Texas Hold 'Em. It's also a shame the package couldn't expand beyond the Atlantic, including European or even more obscure Asian card decks and games. Still, there's plenty of material here for players to better their card playing skills, and it's an overall pleasant package.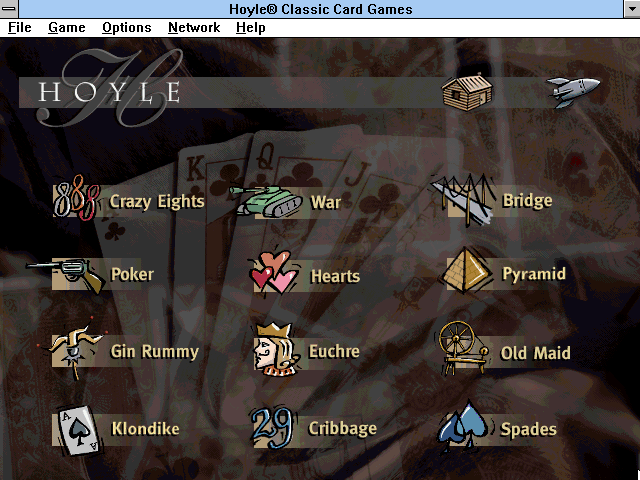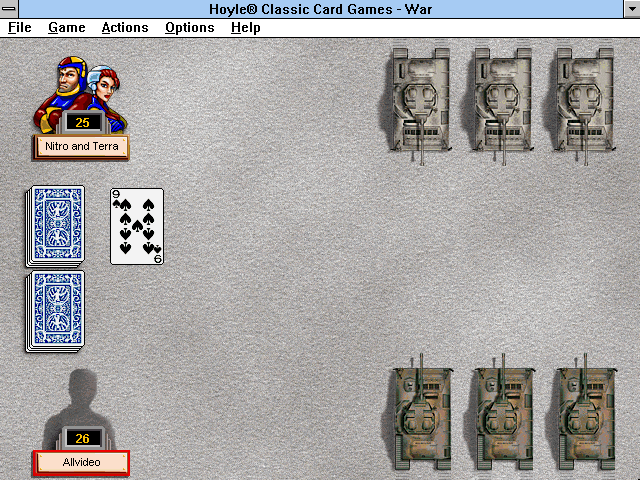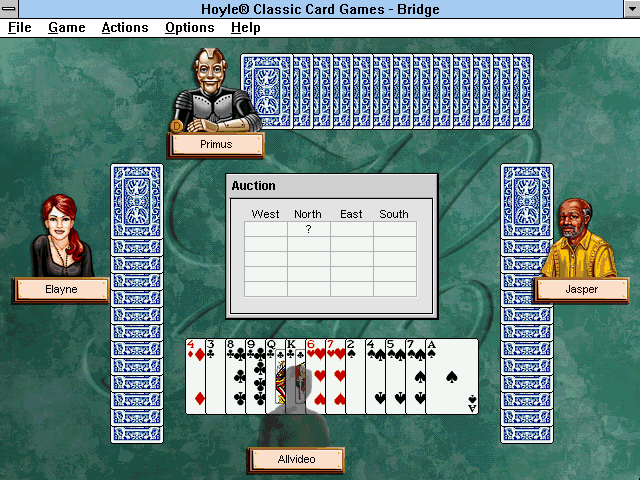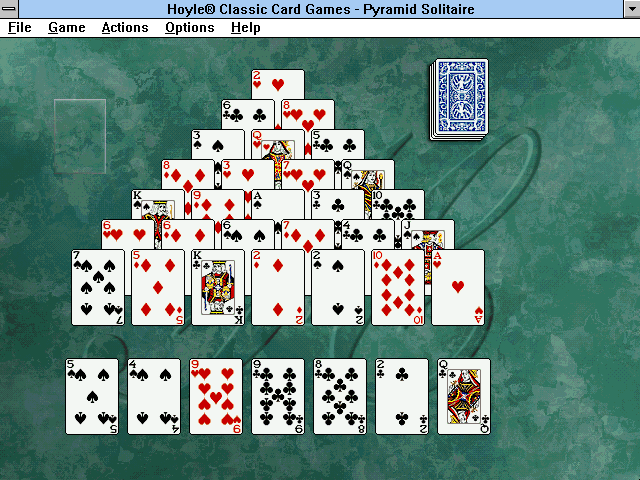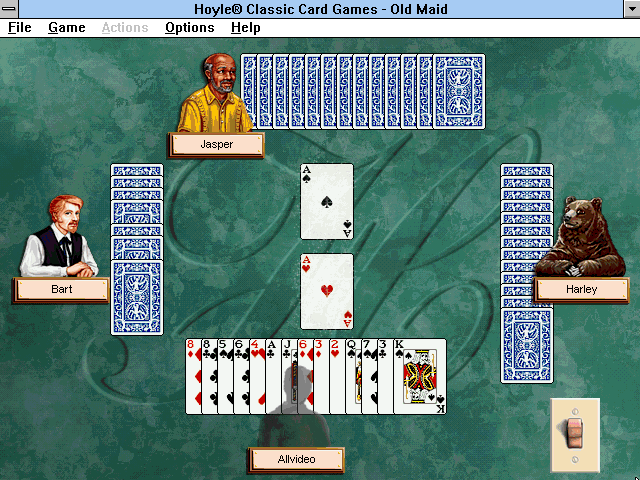 ---
Share this Product