---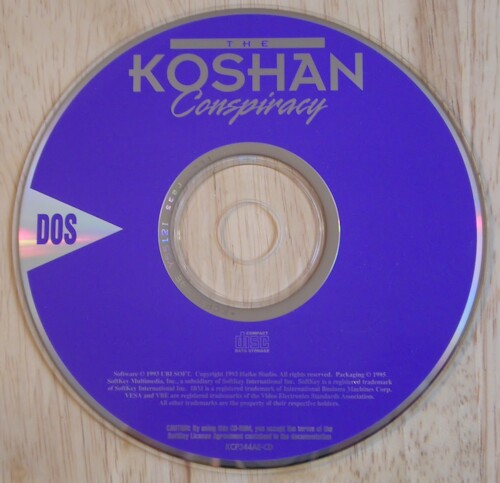 Actual Game
Bat II
The Koshan Conspiracy
1-Click Install
Windows 11, 10, 8, 7, Vista, XP
(UBI Soft 1992)
MY PROMISE
My games are genuine, install in one step, look, sound and play in Windows 11, 10, 8, 7, Vista and XP like they did in the old days, or your money back. This is my unconditional guarantee for three years.
WHAT IS INCLUDED
This listing includes the original game CD. An on-screen manual is also included. The box is pictured for reference only and is not included.
I will also provide a compatibility CD that will allow the game to run under ALL VERSIONS of Windows 11, 10, 8, 7, Vista and XP, both 32 and 64 bit.
INSTALLATION
One step: Insert my CD and the game will automatically work on your computer. Done. Yes, it's that simple.
Want to play? Click the icon. Want the game off your computer? Click Uninstall. Zero hassle.
TECH SUPPORT
Rapid response technical support for three years is always an e-mail or phone call away.
In the extremely rare event I cannot get this title to work on your system I will take it back for a full refund. All I ask is minimal assistance from you during the troubleshooting process.
The Game
B.A.T. stands for Bureau of Astral Troubleshooters. You are an agent of this organization located on the planet Shedishan. Assignments are given to you by contacts on this planet. You must then question people, acquire items, travel places, and solve puzzles to finish each mission.
Koshan is quite a diverse game. It will take more to complete this game than the usual RPG requires. For the most part, Koshan is a first-person perspective science fiction RPG. Though I have not been able to delve into all of the game, there is a definite Cyberpunk slant to the game.
Combat can be handled in two ways. It can be either strategic or arcade based. There are also three video games which can be played. In these games, you can make wagers to increase your funds. Traveling to other cities can accomplished using a driving simulation of a taxi cab.
A flight simulator is also included. The flight simulator must be used to reach some locations. Also, you are equipped with a computer implant. The computer can be used to monitor your physical condition. There are implants for the computer which can increase your physical abilities. Also, there is a language for progamming the computer to automate common tasks. As you can see, this game requires talent in many areas of gaming.
The graphics for the RPG portion are very well drawn. They give the game a very nice Cyberpunk feel. All of the sounds and music in Koshan are digitized and sound quite good for early 90s vintage.
If you are a fan of the cyberpunk genre (as I was, very heavily, during the 90s) this is a game you will like.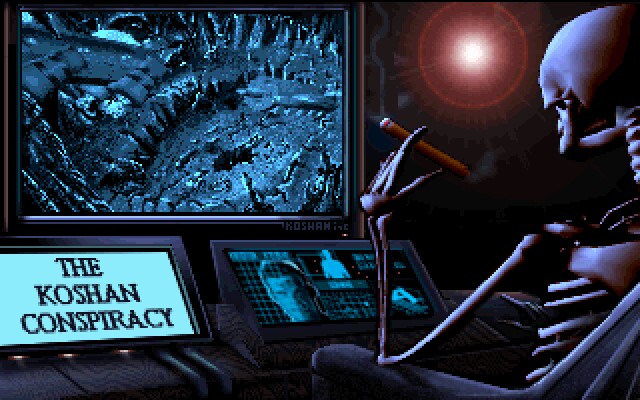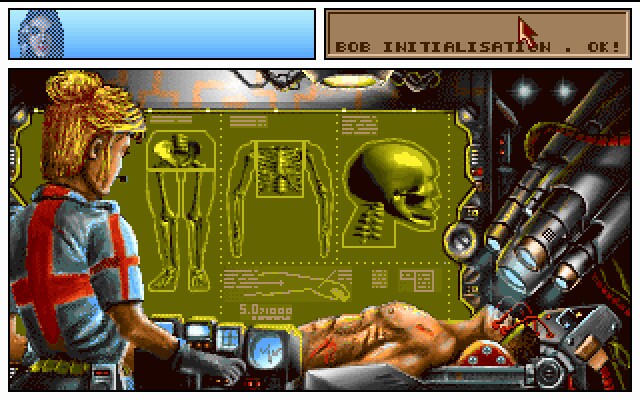 ---
Share this Product