---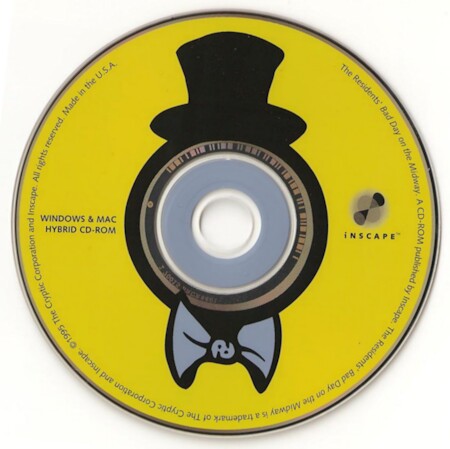 Actual Game 
Bad Day on the Midway
1-Click Install
Macintosh OSX
(Inscape 1995)
MY PROMISE
My games are genuine, install in one step, look, sound and play in Macintosh OSX like they did in the old days, or your money back. This is my unconditional guarantee for three years.
WHAT IS INCLUDED
This listing includes the original game CD. An on-screen printable walkthrough is also included. The box is pictured for reference and is not included.
I will also provide a compatibility CD that will allow the game to run under OSX versions 10.6 and higher. This covers any Macintosh made since late 2009.
Verify your version: From the Apple menu (upper left of screen) select About This Mac.
INSTALLATION
One step: Insert my CD and the game will automatically work on your computer. Done. Yes, it's that simple.
Want to play? Click the icon. Want the game off your computer? Move the game to the trash. Zero hassle.
TECH SUPPORT
Rapid response technical support for three years is always an e-mail or phone call away.
In the extremely rare event I cannot get this title to work on your system I will take it back for a full refund. All I ask is minimal assistance from you during the troubleshooting process.
The Game
Aggressively conceptual, obscurely witty, so leery of fame that its anonymous band members favor giant eyeball masks in concert, the Residents pretty much define the words underground and cult. Yet a funny thing happened in mid 90s: The band became the single most influential artistic force in multimedia CD-ROM. Its 1994 disc, Freak Show, vastly expanded the medium's narrative and graphics possibilities in a way that discs as varied as Prince Interactive and Under a Killing Moon immediately picked up on. It's 1995 project, The Residents' Bad Day on the Midway, expands on that expansion. Simply put, it's a dead-of-night stunner that crawls under your skin and stays there.
As with Freak Show, the Residents don't ''appear'' in Bad Day, yet their fingerprints are all over it, from the haunting kitchen-sink dialogue to the ticky-tacky songs to the general atmosphere of humane decay. The key band members are from Shreveport, La., and the disc has a Southern Gothic ambiance that would make Flannery O'Connor feel at home. Set in a seedy carnival midway, Bad Day lets you follow eight characters — including Lottie the Human Log, Dagmar the Dog Woman, and Jocko the He-Man — as they wander the grounds seeking redemption, amusement, riches, or love. You can check out such sideshow attractions as Dixie's Kill-A-Commie Shooting Gallery or Torture's Top Ten (No. 2 is ''Assailed by Unanswered Questions''), but the main events are the eerily sad human stories hidden in the carny's back rooms. Since you can constantly switch characters, and since the plot combinations are nearly endless, Bad Day literally never plays the same way twice.
If there's a star here, it's the graphic design: a rich swamp-rot mindscape overseen by Freak Show's Jim Ludtke with contributions (in the tales within Bad Day) from such underground-comix stalwarts as Richard Sala, Paul Mavrides, and Peter Kuper. Kuper's take on Otto the rat keeper's grim backstory is particularly breathtaking: As the funky, stencilled images unfurl across the screen to the unsettling strains of the Residents' music, it's clear that a whole new way of telling stories was being born.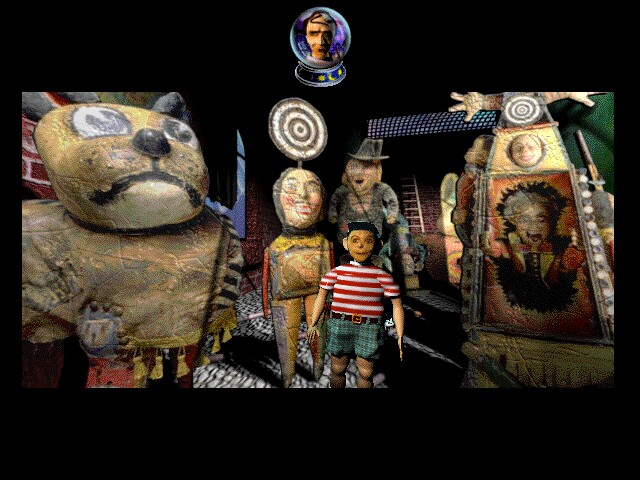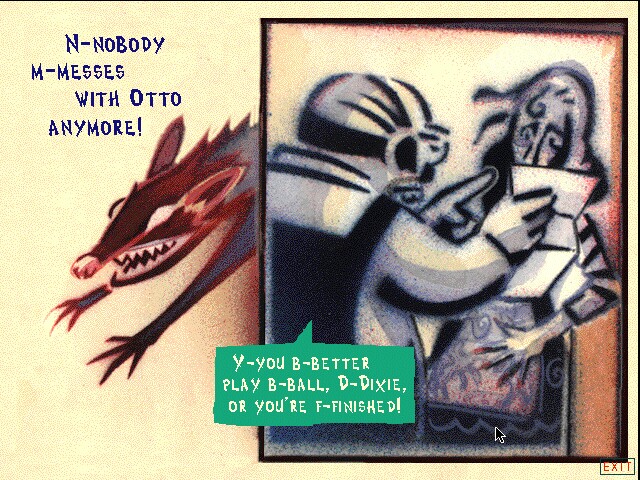 ---
Share this Product