---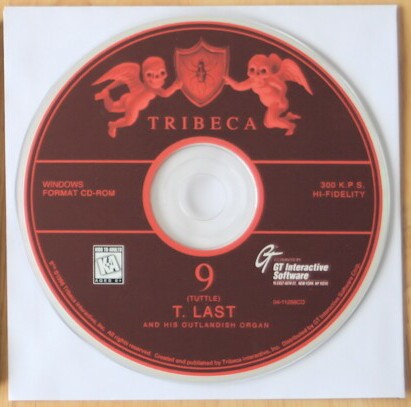 Actual Game
9: The Last Resort

1-Click Install
Windows 11, 10, 8, 7, Vista, XP

(GT Interactive 1996)
MY PROMISE
My games are genuine, install in one step, look, sound and play in Windows 11, 10, 8, 7, Vista and XP like they did in the old days, or your money back. This is my unconditional guarantee for three years.
WHAT IS INCLUDED
This listing includes the original game CD. A complete electronic manual is also included. The box is pictured for reference only and is not included.
I will also provide a compatibility CD that will allow the game to run under ALL VERSIONS of Windows 11, 10, 8, 7, Vista and XP, both 32 and 64 bit.
INSTALLATION
One step: Insert my CD and the game will automatically work on your computer. Done. Yes, it's that simple.
Want to play? Click the icon. Want the game off your computer? Click Uninstall. Zero hassle.
TECH SUPPORT
Rapid response technical support for three years is always an e-mail or phone call away.
In the extremely rare event I cannot get this title to work on your system I will take it back for a full refund. All I ask is minimal assistance from you during the troubleshooting process.
The Game
9: The Last Resort brought together three intriguingly disparate celebrities: Cher, Christopher Reeve, and Jim Belushi, who made their multimedia debuts in this twisted game. The game itself is a puzzle-pondering, mansion-exploring mystery similar to The 7th Guest.
That 9 is such an unqualified success can be credited to the admirable restraint of its creators. Produced by Robert De Niro's Tribeca Interactive and partly inspired by Steve Tyler and Joe Perry of Aerosmith (who provide the voices of the crustaceanlike twins), 9 could easily have been cluttered with the sludgy live-action sequences that doomed the big-budget games of the era. While the stars do a great job in the game, and make it much more fun to experience, the real star of the show is album illustrator Mark Ryden (Michael Jackson's Dangerous, Aerosmith's Pump), whose creepy, yet mesmerizing, set designs conjure up an animated cross between the disturbing styles of David Lynch and David Cronenberg.
Here's the scenario that greets you as you enter an abandoned hotel called the Last Resort: You are pestered by a gnome in a toy airplane, voiced by Belushi like a New York cabdriver on speed; solicit puzzle-solving advice from a New Age fortune-teller named Isadora, spoken by Cher in a ghostly monotone; and, occasionally, tune in to a ghostly narrative by departed proprietor Thurston Last, delivered by the late Christopher Reeve, whose halting, postaccident delivery was, sadly, all too well suited to the macabre material.
Even compared with today's artisitc masterpieces, 9 has an extremely strong visual appeal, particularly the otherworldly props, which range from nightmarish (a puke green pillar with blinking eyes) to nostalgic (a creaky, old-fashioned steam boiler) to laugh-out-loud ridiculous (a pair of wisecracking tiki statues). Ryden's vision is so consistently original, in fact, that the so-called Dali Room is a letdown — once you've seen a pulsing embryo on a stick, it's hard to get jazzed by a simulacrum, however well rendered, of that old-timey surrealism.
Fortunately, 9's gameplay equal its strange beauty. Many of the puzzles have musical themes (playing the correct sequence on a pipe organ, arranging a row of chanting African masks) and are challenging without being impossibly difficult; you can often find the crucial clue simply by exploring. And the on-screen controls go way beyond the usual point and click: You can push and pull levers and fold back the canvases of paintings on the walls. All this amounts to a highly absorbing interactive experience and it is no surpise the game maintains a following to this day.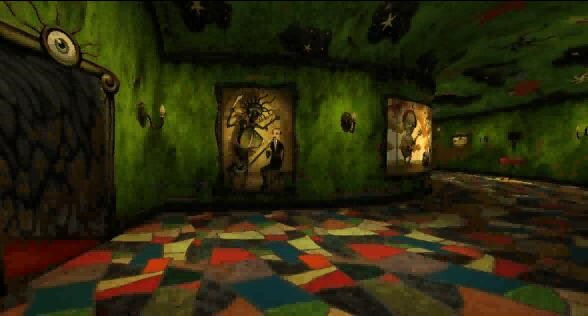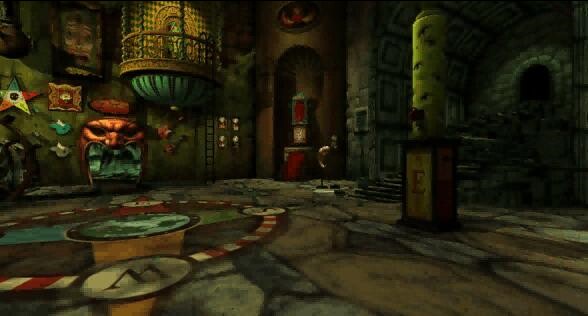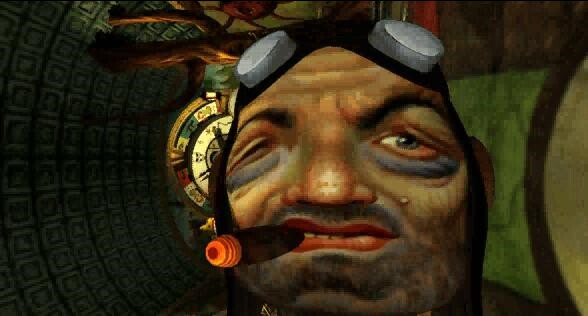 ---
Share this Product